What Does Mobile Optimization Mean?
Mobile optimization goes beyond simply having responsive web pages. Optimizing for mobile, today, encompasses the entire customer experience across all marketing strategies, channels, and potential interaction points.
Being mobile-optimized means creating wonderful mobile browsing experiences with seamless shopping and checkout processes, frictionless in-app experiences, as well as smoothly executed push notifications, right-time SMS updates, and more across every stage of the customer journey.
Brands epitomizing mobile optimization design their website to be exceptionally usable and convenient for mobile users. Their website almost always looks different on a mobile device as opposed to the desktop view, for example, because they go to great lengths to create device-specific interactions — yet maintain a "channel-agnostic" approach so that visitors get amazing experiences regardless of how they interact.

Mobile-optimized brands create consistent experiences across all connected/mobile devices. Mobile browser experiences, for instance, are as swift as desktop, and in-app interactions are smooth, simple, and personalized.
Why are more e-commerce teams starting to pay attention to mobile marketing?
Mobile is EXPLODING! If you sell products online, designing for the mobile is a must. Retail m-commerce sales continue to trend steadily upward, and, around 2020, over half of all e-commerce sales will take place on a mobile device.

Approximately 35% of U.S. mobile app users currently have six or more retail apps on their phone! All of this to say: people love their phones, and they are buying more and more on them. That puts a premium on the experience they have when interacting and shopping with your company's mobile website, app, or mobile communications at every stage in the journey.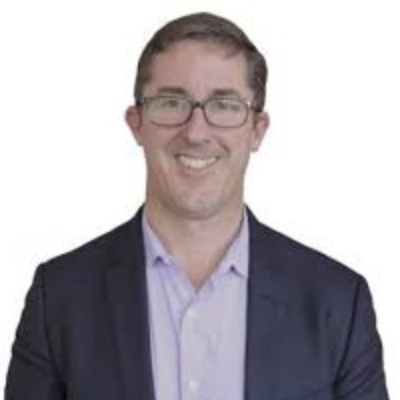 "Mobile sits at the heart of the shopper experience. You must be both tactical and strategic to win. A successful business requires end-to-end mobile execution and effective front-end shopper experience through backend operations. Leveraging mobile in your business model isn't a "nice-to-have" —  it's a strategic imperative. According to L2, 90% of all commerce will be influenced by mobile by 2021; consequently, you must enable mobile at every stage of the customer journey — from discovery to selection, to purchase, to adoption, loyalty, and support. Remember though, mobile is not just "a phone." It's the suite of connected devices, services, channels, and experiences within the connected individual's life. On the tactical front, if you're looking ahead, start looking into building rich communication services (RCS) — the next generation of SMS — into your m-commerce plans. Although these services are not mainstream, they will be soon."
Michael J. Becker • Managing Partner, Identity Praxis, Inc. & Mobile Marketing Expert • @mobiledirect • LinkedIn
"Leveraging #mobile is a strategic imperative, & you must enable mobile at every stage of the #customerjourney" says @mobiledirect      CLICK TO TWEET