Fully integrated Customer Engagement Platform
Eliminates silos and unifies customer data through an open architecture and API to drive more
intelligent omnichannel engagement.
CEP highlights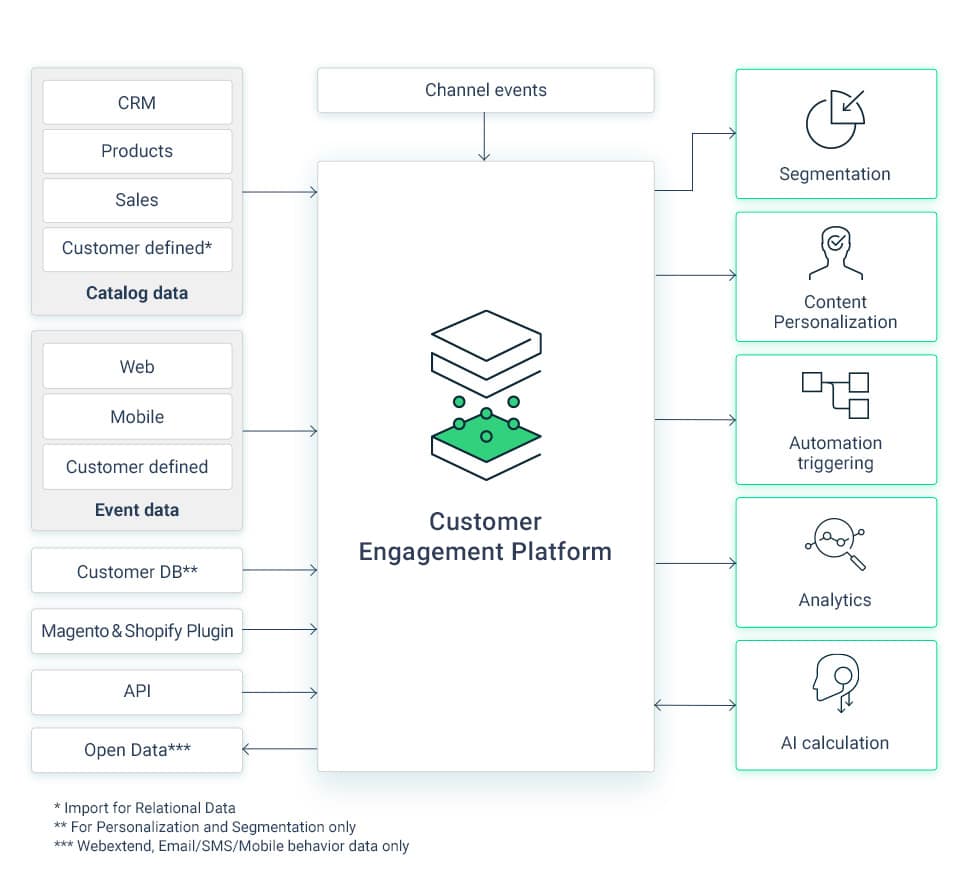 Eliminate silos to achieve customer-centricity
Data silos create fragmentation in your omnichannel approach and make scalable 1:1 personalization difficult to achieve.
Having your product, customer, interaction and custom data integrated into a single Customer Engagement Platform helps you achieve customer-centricity, while providing you the metrics, lifecycle segments, personalization variables, and analytics most relevant for your business. An integrated CEP applies business knowledge to customer data, so you can unlock growth across channels and maintain agility as your business scales.
Actionable and unified customer profiles enables 1:1 personalization
Make better decisions about your customers using data-driven lifecycle and predictive indicators. All touchpoints from offline or third-party data are mapped to individual profiles across all devices.
Leverage unified customer profiles and lifecycle segments made available through automation campaigns to deliver 1:1 omnichannel personalization based on who your customers are and how they engage with your brand.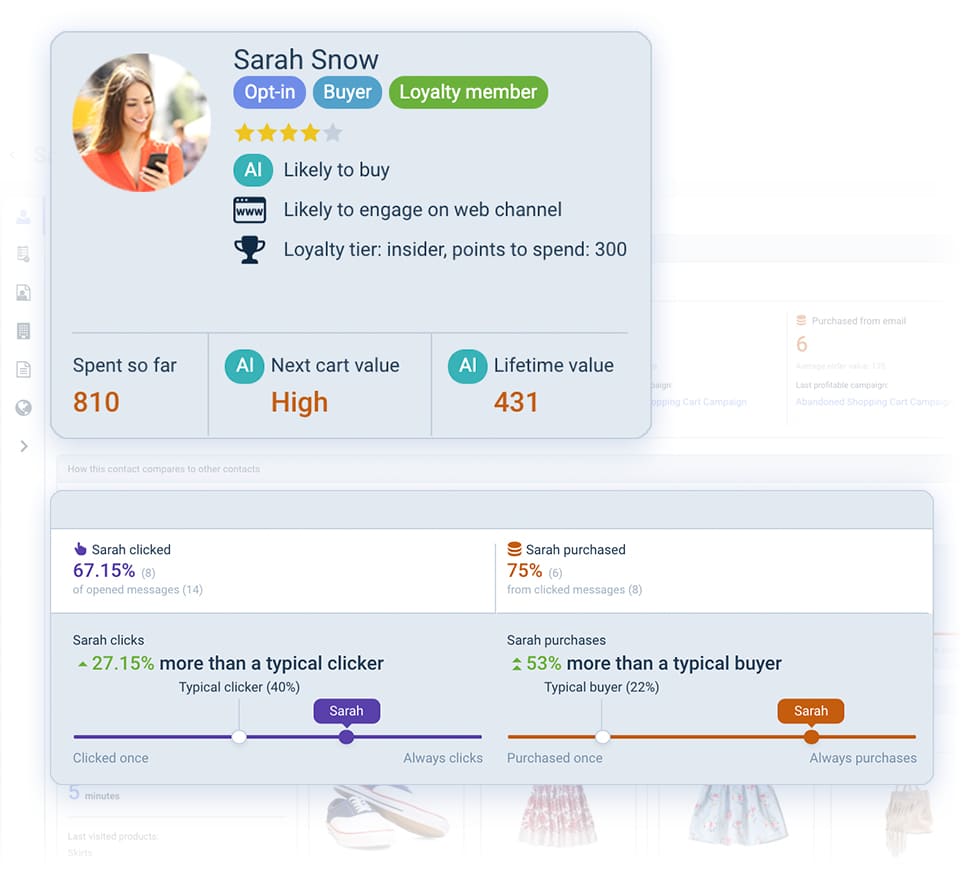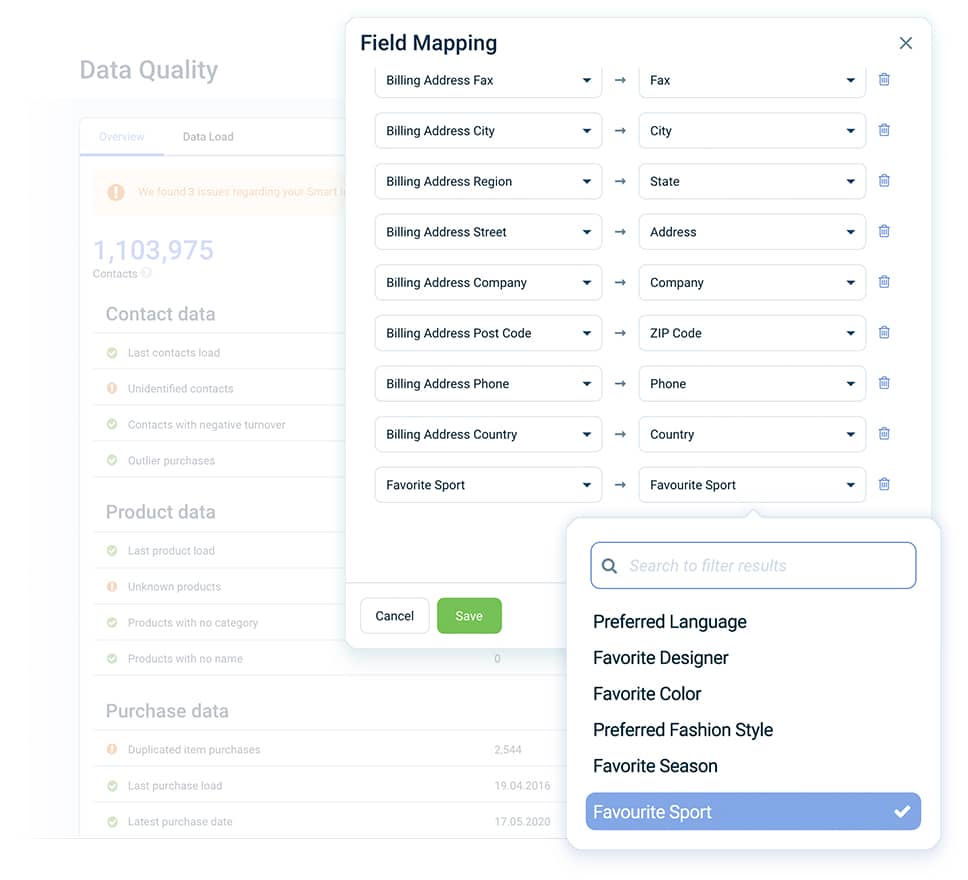 Unified customer data
Fully synchronize data from any sources including e-commerce platforms like Magento 2.0 and Shopify Plus to create a single unified view of your customer.
Achieve scalable 1:1 personalization and launch data-driven campaigns with custom preferences that can be mapped to a unified customer profile.

Carolyn Mackenzie
Managing Director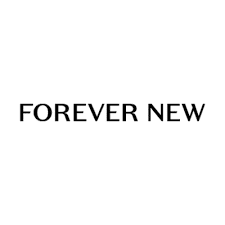 "With Emarsys, we've been able to unify multichannel customer data, honing in on specific customers across every channel. Harnessing the power of automation and artificial intelligence to drive efficiencies and accelerate business outcomes has helped us to grow Forever New in a more profitable way."
Make smarter decisions using historical data and behavior
Historical data is used to refine your data-driven approach by targeting precise customer segments. This is key to creating experiences for customers that reflect their interaction with your brand over time. You can also use channel engagement, location, web and app behavior, loyalty status, or AI lifecycle scoring.
Emarsys CEP makes this contextual data easily accessible for hyper-relevant campaigns, increasing customer engagement across all touchpoints.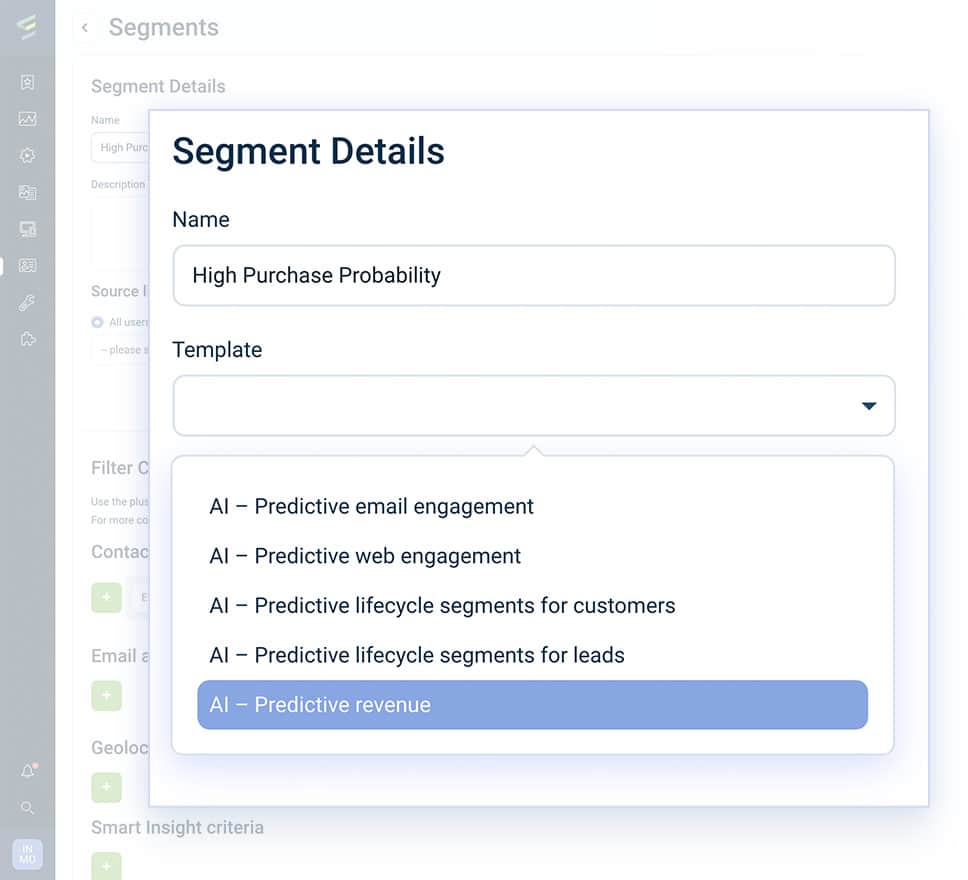 Leverage AI predictions and lifecycle scoring
Using AI, unified customer profiles and segments are enhanced by models applying historical data to produce accurate predictions such as purchase or engagement probability and product affinity.
Accelerate business outcomes with built-in predictions that show you which segments, channels, or strategies you should optimize further, and allocate budget to increase your active customer database faster with AI predictions.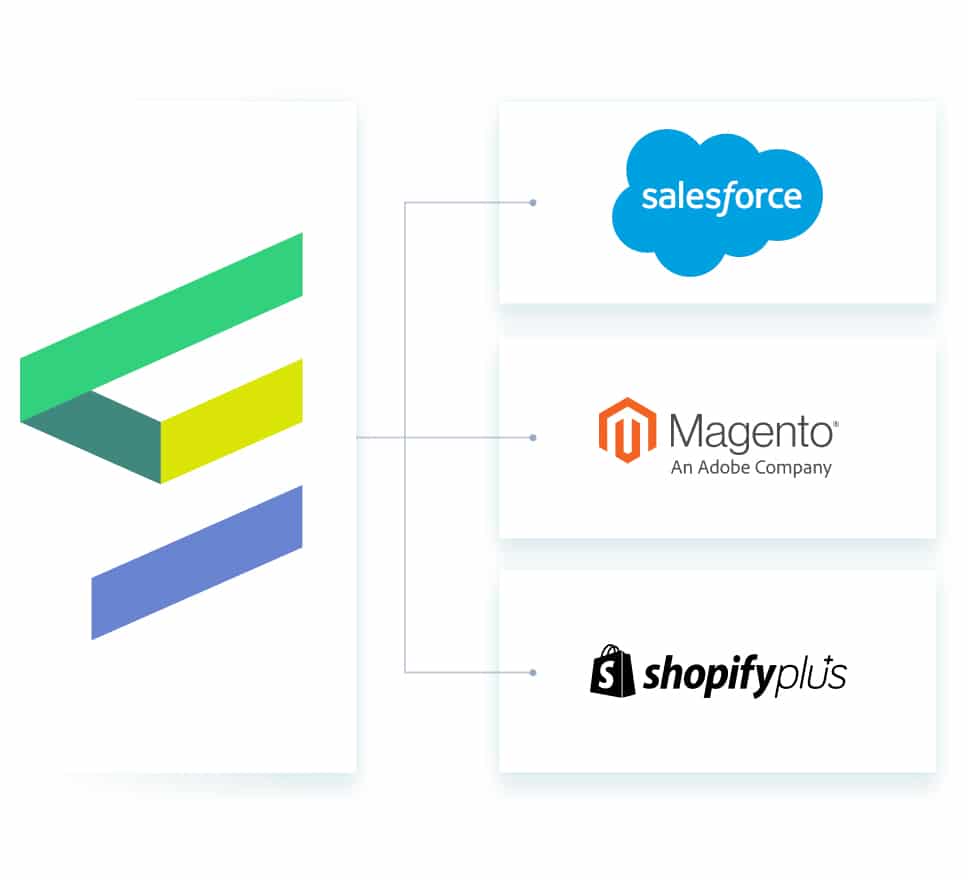 E-Commerce growth with certified integrations
Whichever platform you use — Magento, Shopify Plus, Salesforce, or another — we make sure your data streams connect to Emarsys so you can unlock insights and realize the value of your data.
Synchronize data from your e-commerce platform to create fully embedded website personalization, product recommendations, and loyalty solutions.
Emarsys is a certified Shopify Plus and Magento 2.0 partner and the customer engagement platform of choice for fast-growing businesses to deliver omnichannel personalization and accelerate business outcomes at scale.
With fast onboarding for Magento 2.0 and Shopify Plus, you realize time to value in days. Emarsys Health Check gives you an up-to-date status of all product, events, and order data streaming from your e-commerce platform.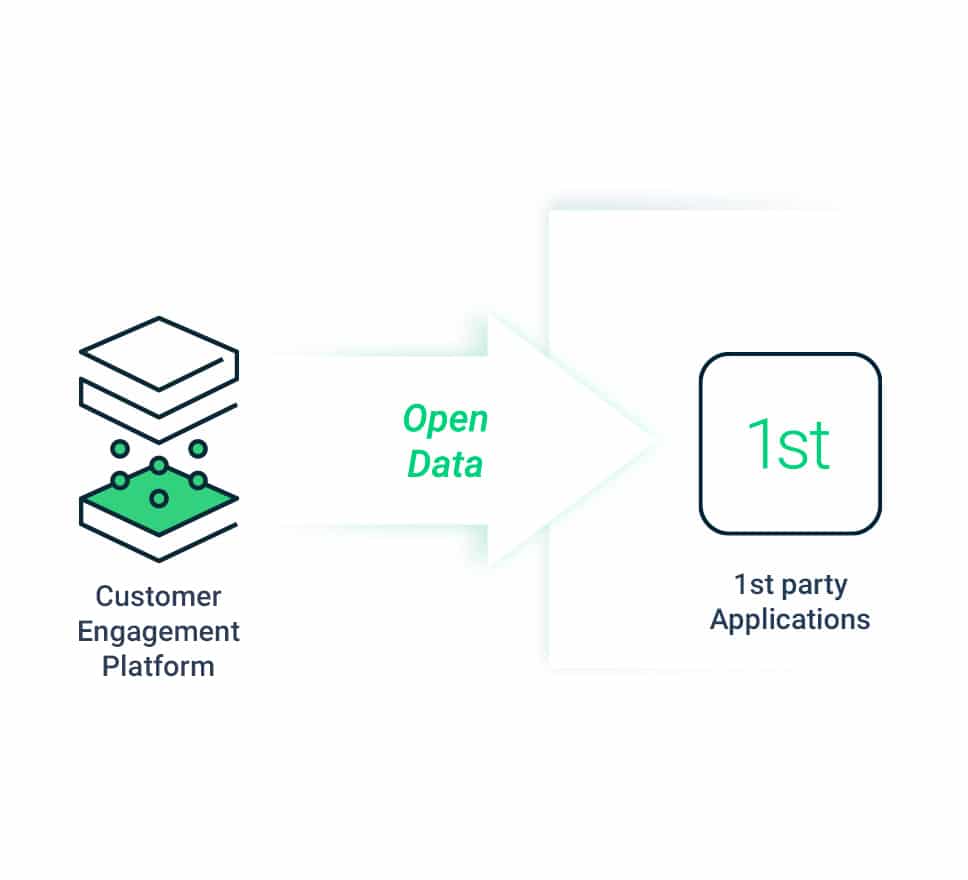 Open up your Emarsys data
Once your unified and automatically scored data is in the Emarsys CEP, you can use the data however and wherever you desire via our Open Data connector.
Whether it's for building custom reports or supplying call-center staff with relevant data insights to ensure customer satisfaction, you can connect your own system to the CEP and add the data wherever you need to leverage it.
Platform key capabilities
Our Satisfied Customers Include