Smart Insight has helped us to highlight the different personas in our database, as well as their product affinities. The information allowed us to build better campaigns, which has in turn improved our long-term engagement rates.
GolfOnline Success at a Glance
GolfOnline revolutionized how they used their data by revealing customer personas, allowing them to expand their marketing programs to include more sophisticated and automated lifecycle marketing campaigns.
With more actionable data, GolfOnline was able to build highly relevant campaigns that engage contacts based on their value to the brand.
Using smart win-back campaigns and highly intelligent post-purchase campaigns, GolfOnline reached their goal of maximizing revenue from existing customers by using key segments.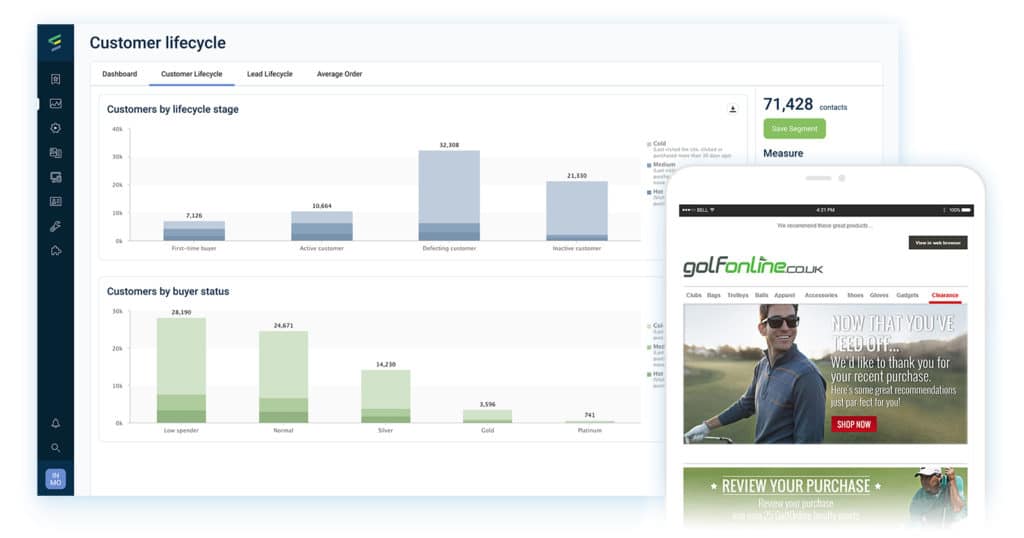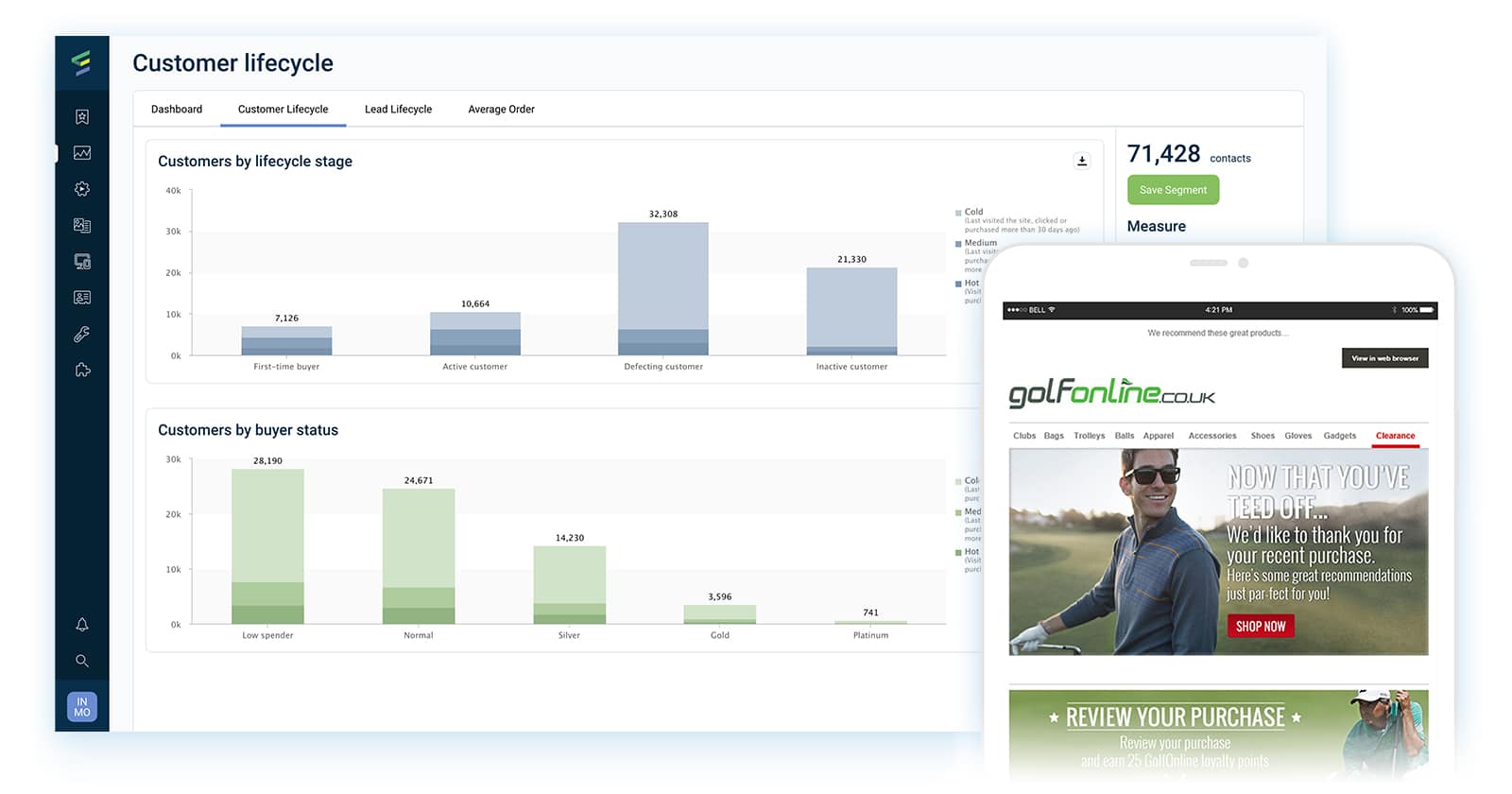 THE CHALLENGE
GolfOnline needed a scalable solution that would support effective customer engagement without sacrificing quality, enabling them to find meaningful data, increase loyalty, and capitalize on purchase momentum.
Identify & Segment Meaningful Data
The marketing team lacked a method to separate all the different types of customers in their rapidly expanding contact database, which made creating personalized interactions more difficult.
Increase Customer Loyalty
While GolfOnline saw peaks in customer growth, they did not translate to sustainable revenue streams, indicating that customers only made one or two purchases before becoming inactive. In order to grow the number of active customers, GolfOnline needed to identify the customers that were most likely to return and automate the content execution to encourage repeat purchases.
Capitalize on Purchase Momentum
GolfOnline needed a solution that would automate the lifecycle marketing process for them to provide the same excellent customer experience along each different journey.
THE SOLUTION
Emarsys' lifecycle marketing platform allowed GolfOnline to reveal the different customer personas in their database, and then create intelligent, data-driven segments.
Discover Customer Personas
Emarsys' lifecycle marketing tools allowed GolfOnline to reveal the different personas in their database, and then create intelligent, data-driven segments that could be targeted with content tailored to their status.
Automate Win-Back Programs
GolfOnline designed advanced win-back campaigns with access to information on conversion motivators, as well as which customers were likely to defect.
Implement Post-Purchase Programs
With powerful new insights that combined buyer status and product affinity with purchase triggers, GolfOnline built highly targeted and effective post-purchase automation programs.
THE RESULTS
The Emarsys B2C Marketing Cloud transformed the GolfOnline contact database into an information-rich cornerstone of their engagement automation strategy.
+15.78% uplift from post-purchase automation
+160.14% uplift from defective buyer win-back programs
+80% uplift from a single 3-stage welcome campaign