The Business
Retail/E-commerce, Sports & Outdoors
United Kingdom
Since 2000
Founded in 2000 as one of the first online golf stores in the UK, GolfOnline has since grown into one of Europe's largest stockists of top-branded golf equipment.
To keep up with the business's rapid expansion across Europe, the GolfOnline marketing team needed to scale their ability to leverage data, drive customer engagement, and strengthen customer loyalty.
The Challenge
Segmenting based on customer attributes
Growing customer loyalty
Transform data into actionable insights
Capitalizing on purchase momentum
Optimizing results throughout the customer journey
With more customers and regions to serve, the GolfOnline marketing team needed to invest more time in differentiating between their different customer types. They lacked effective methods for separating the different types of customers in their rapidly expanding contact database, which hindered their ability to create and deliver personalized interactions at scale.
Challenges arose when GolfOnline observed that peaks in customer growth failed to produce sustainable revenue streams, indicating that customers only made one or two purchases before becoming inactive. To address this issue, the brand needed a solution to identify customers most likely to return, automate content execution to encourage repeat purchases, and grow active customers.
While the retailer had past success using post-purchase follow-ups, they struggled to match product recommendations with customers as they quickly expanded into new markets. In order to ensure excellent customer experiences across every different journey, they needed a solution to automate 1:1 personalization throughout the entire customer lifecycle.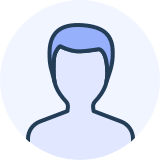 — Rumit Patani,
Marketing Director, GolfOnline
"Smart Insight has helped us to highlight the different personas in our database, as well as their product affinities. The information allowed us to build better campaigns, which has, in turn, improved our long-term engagement rates."
The Solution
With data consolidated, GolfOnline was able to lay the foundation for a new marketing strategy. The powerful segmentation and programmatic automation capabilities of the Emarsys platform highlighted critical customer attributes. Empowered with these insights, the GolfOnline marketing team could deliver relevant, tailored experiences to each customer.
Driving relevancy with intelligent segmentation
Emarsys' lifecycle data tools revealed different attributes in GolfOnline's database, and then created intelligent, data-driven segments that could be targeted with personalized content. The marketing team could effortlessly build strategic marketing campaigns across lifecycle and product affinities.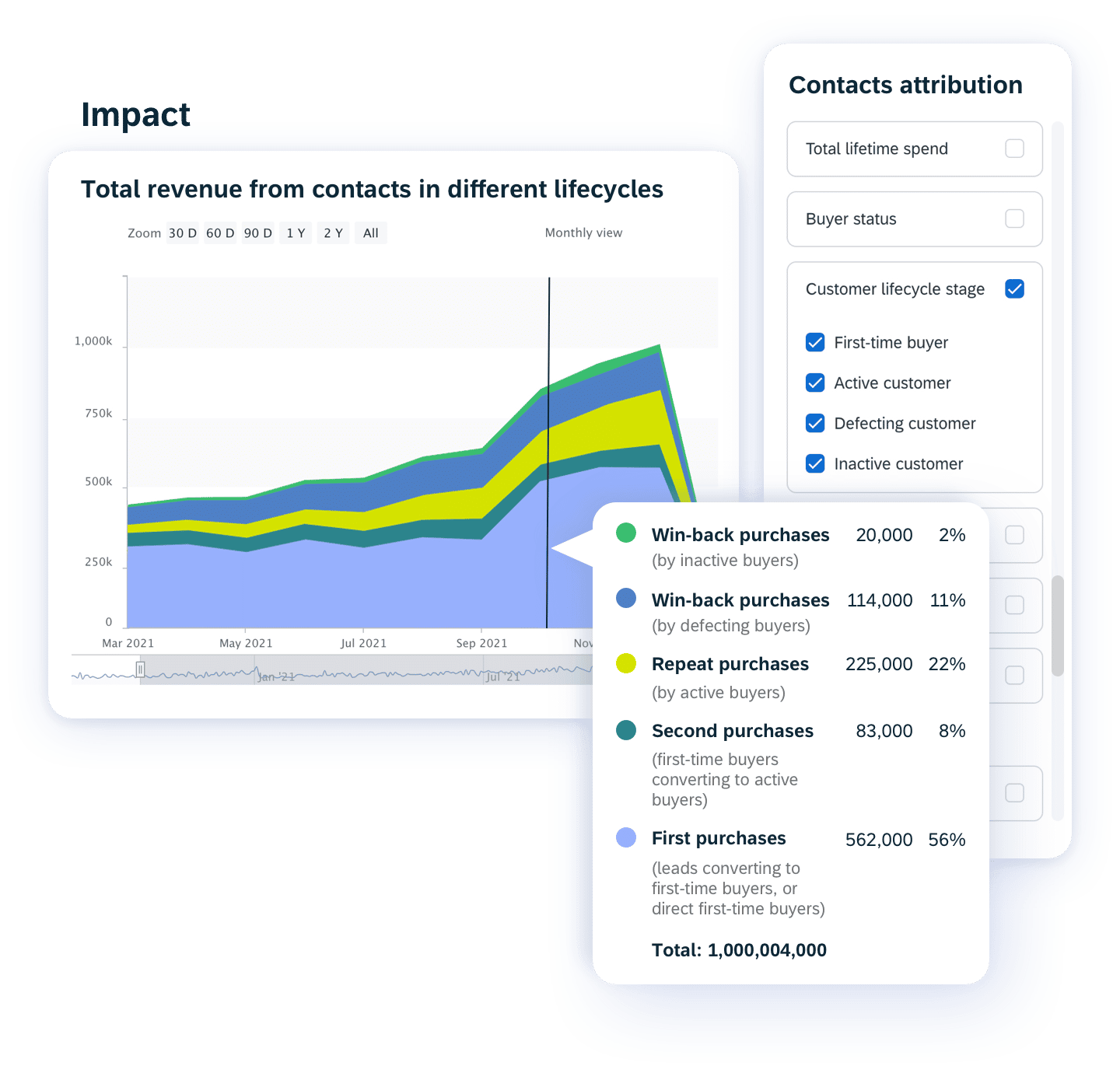 Automating win-back to increase retention
With knowledge on which customers were likely to defect, as well as conversion motivators, GolfOnline was able to design advanced win-back campaigns. Pairing smart segments with automated multi-step campaigns enabled their marketing team to grow their active customers while minimizing churn.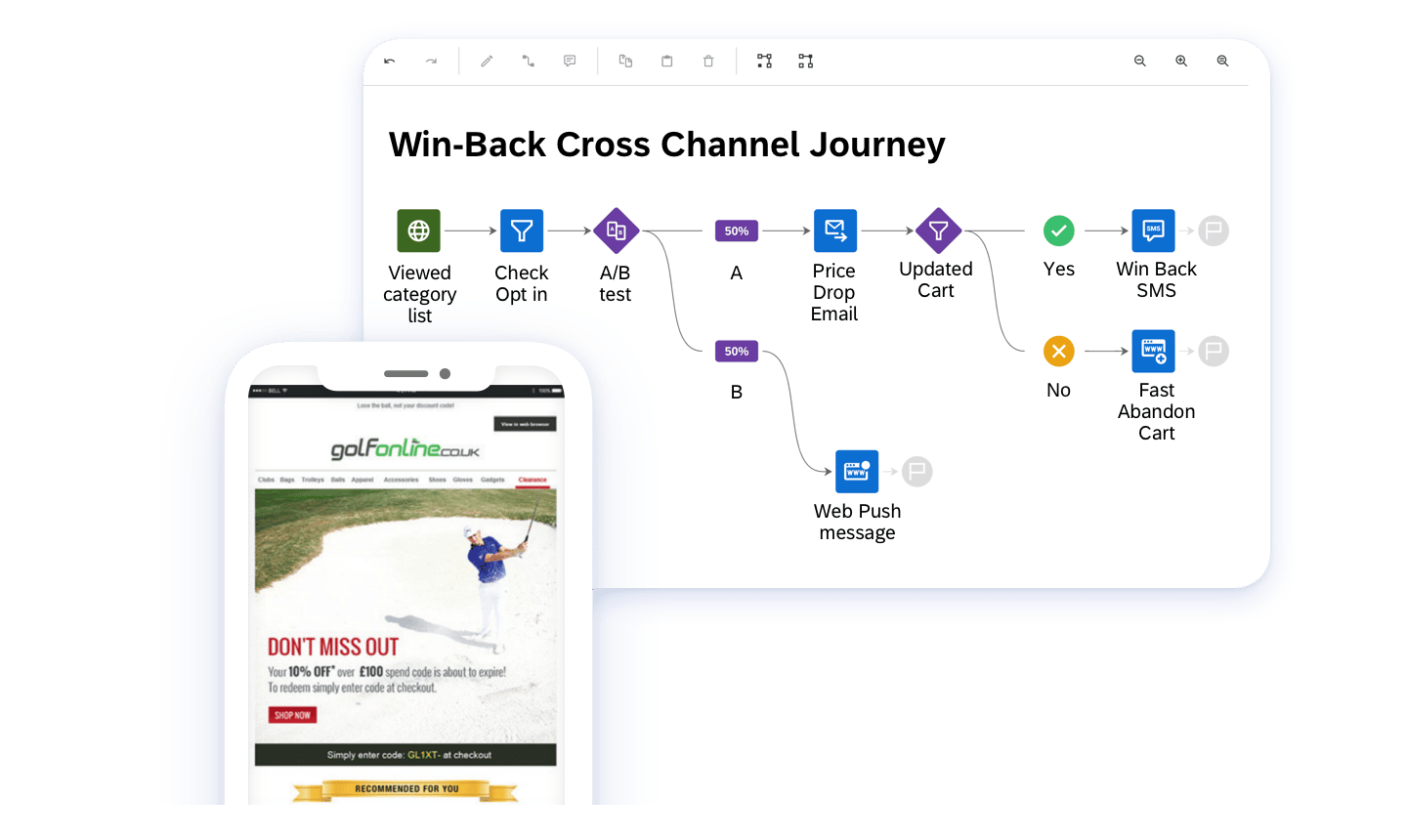 Implementing data-driven post-purchase automation
Using powerful new insights that combined buyer status and product affinity with purchase triggers, GolfOnline was able to build highly targeted and effective post-purchase automation programs. With fewer manual execution requirements, the marketing team had more time to measure and adjust their strategies with in-depth value control metrics and lifecycle statistics.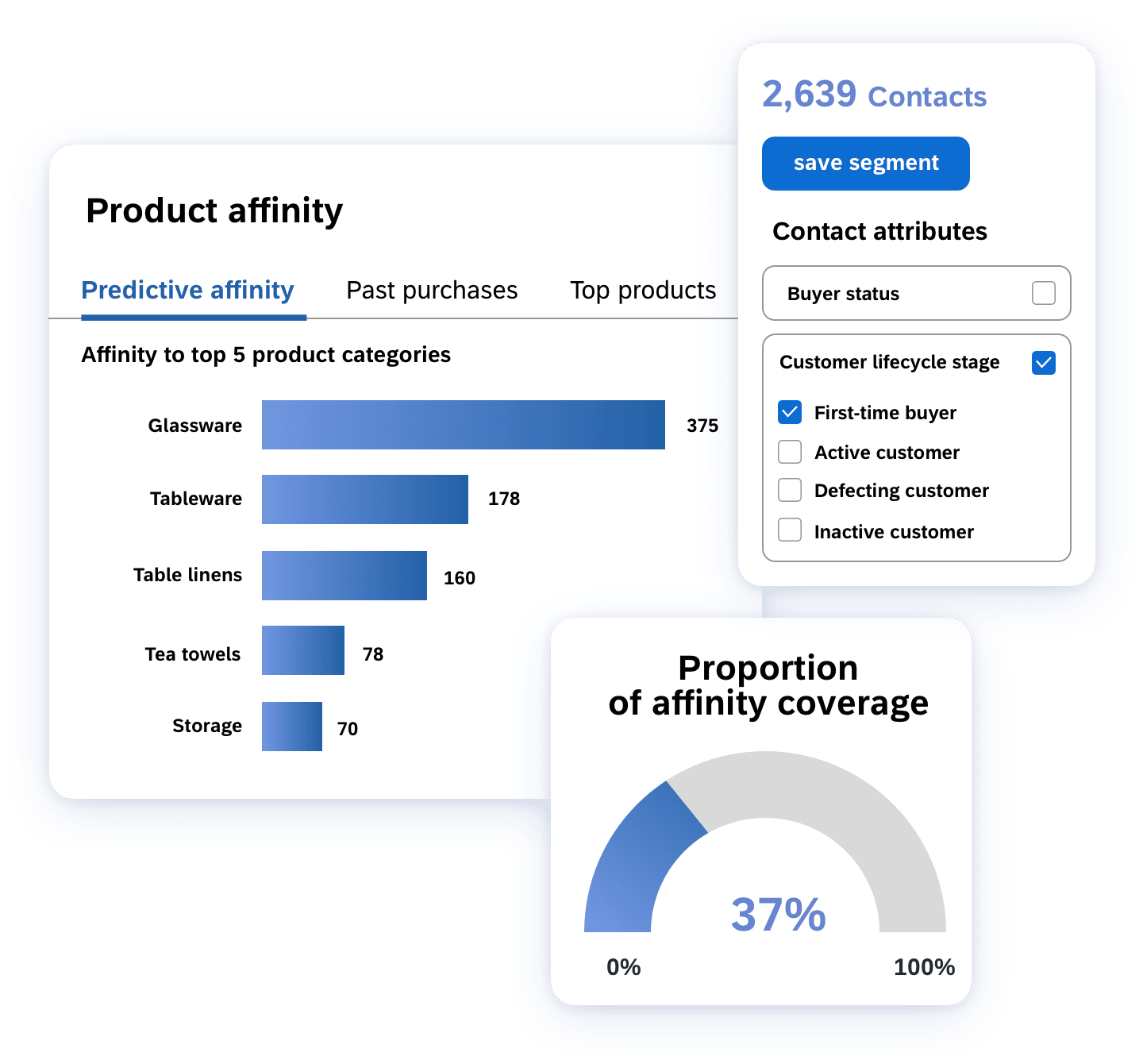 The Impact
The Emarsys platform transformed the GolfOnline contact database into an information-rich cornerstone of their 1:1 engagement automation strategy.
+26%
increase in year-on-year revenue
+16%
uplift from Post-Purchase automation
+160%
uplift from Defective Buyer win-back automation
+80%
uplift from a single 3-stage Welcome campaign
410,000+
emails sent per month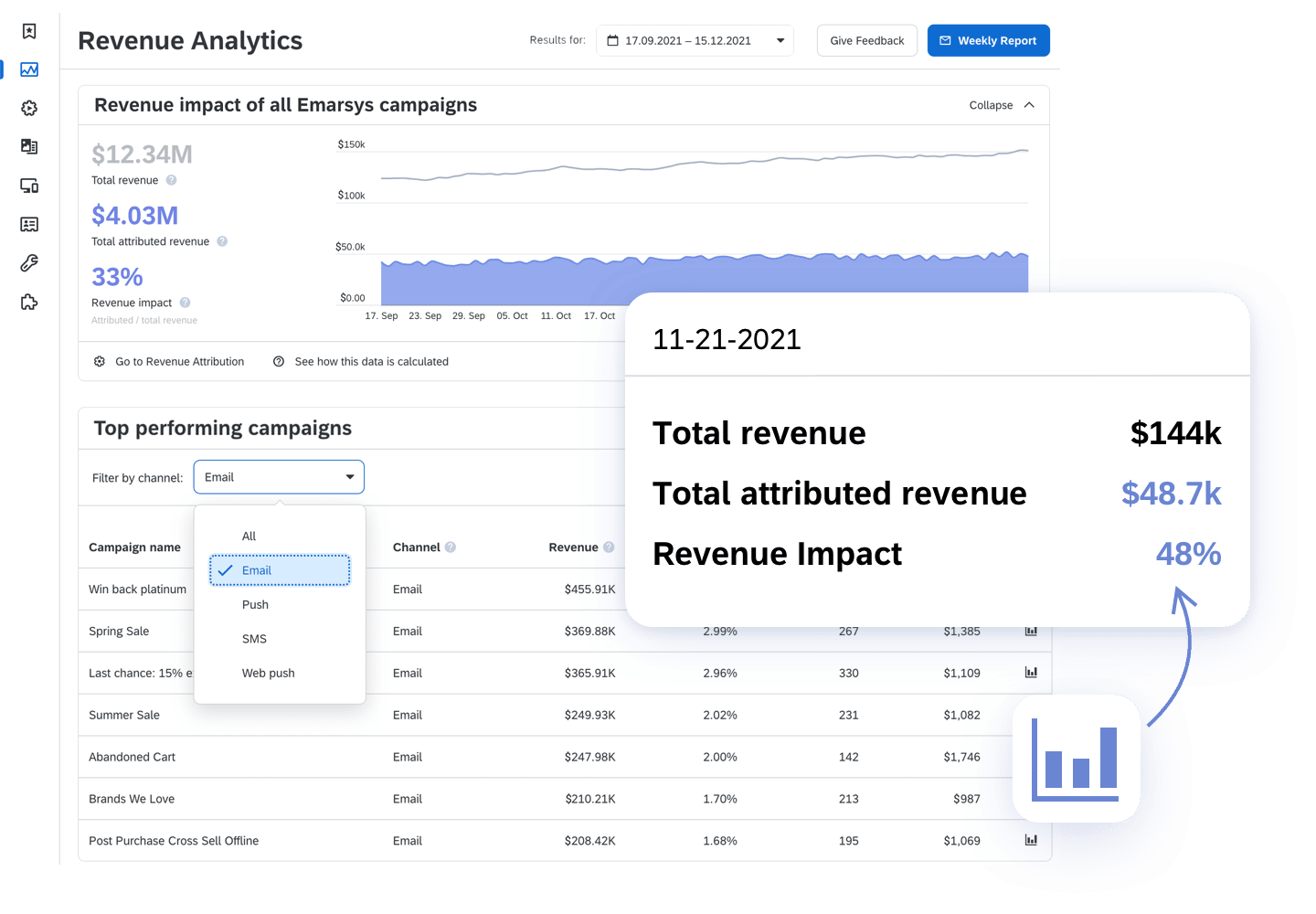 Deliver the


predictable, profitable

outcomes that your business demands with our omnichannel marketing solution
Request a Demo