The yearly trampling of other customers to fight over a discounted TV is over… at least for 2020. This yearly Black Friday fighting is a US ritual. For those in other countries with a more civil approach to Black Friday, we applaud you.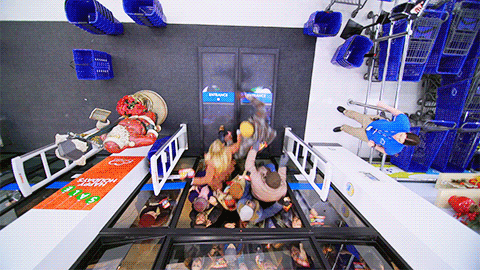 Instead of trends this year normally seen in news highlights, such as customers ripping the door off a mall, or stampeding one another, or a hysterical person falling into the arms of store managers because the item she wanted wasn't available… the pandemic has changed all this.
New retail trends are emerging for Black Friday 2020, and we've brought the top 20 trends to you.
The Numbers from 2019
Last year, Black Friday shoppers spent $7.4 billion online – a $1.2 billion increase over the previous year. And 61% of all online retail transactions last year were from smartphones (a 16% increase over 2018).
As for Cyber Monday 2019, customers spent $9.4 billion online – a 20% increase from 2018. Mobile transactions accounted for $3.1 billion in sales, a 46% increase over the previous year.
Based on these stats alone, there is hope for retailers who have a great e-commerce presence. In fact, more customers in the US shopped online during Thanksgiving weekend (probably full of turkey and stuffing) than in a physical store.
What's New for 2020?
Because of the coronavirus, many stores allow only a certain number of customers inside at a time.
To maintain their own safety, customers who would normally venture out may opt to do their shopping online.
Then there's always the case of controlling a crowd of shoppers ready for that sale. Security and such.
1. Going Online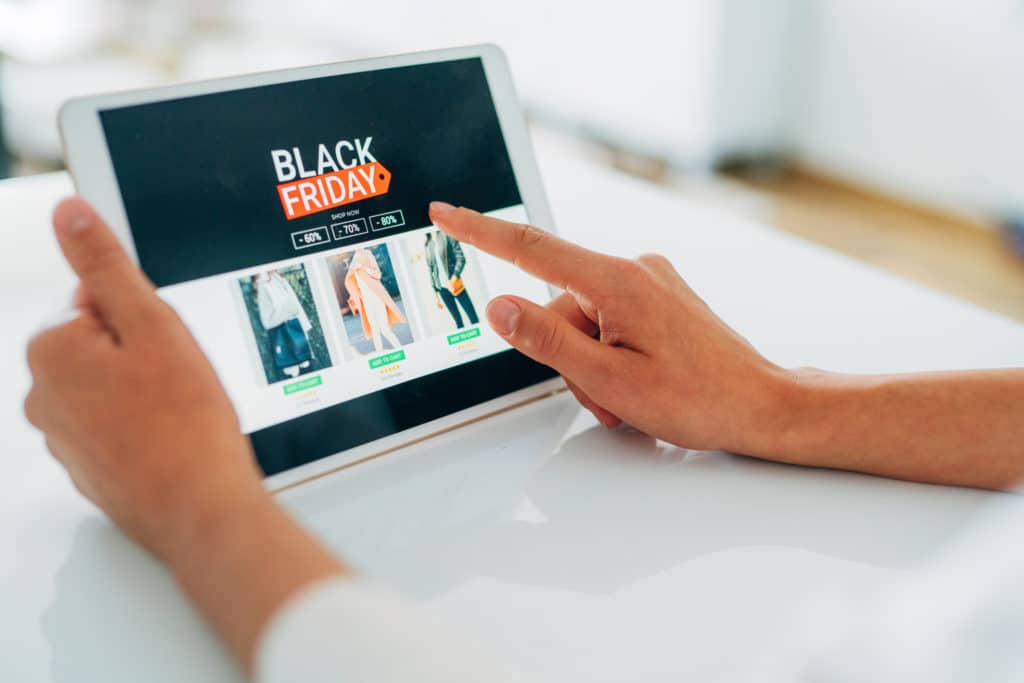 A report from Google back in June stated:
"More than a third of U.S. shoppers who normally shop in-store for Black Friday say they won't this year. And half of U.S. shoppers say the pandemic will affect how they'll shop for the holidays this year."
According to one study, 91% of customers in the United Kingdom will not be shopping in stores this Black Friday.
This isn't a shock for many retail outlets, as they've had a significant drop of in-store customers for months. And since 2016, Black Friday online sales have been on the rise.
So don't listen to the news outlets that say Black Friday is canceled. It's going more online this year, accelerated by the pandemic.
2. Closed for a Day
Walmart, Target, Best Buy, and Kohl's (normally open for Thanksgiving) will all be closed for Thanksgiving in the U.S. this year so employees can gather with friends and family.
"We know this has been a trying year, and our associates have stepped up. We hope they will enjoy a special Thanksgiving Day at home with their loved ones."
Some analysts believe these Thanksgiving closures may continue in the future, a change from the past where employees missed a holiday with friends and family to work.
"This year more than ever, a joyful holiday will be inseparable from a safe one, and we're continuing to adjust our plans to deliver ease, value and the joy of the season in a way that only Target can."
3. An Early Start
Some retailers will start holiday sales in October. If enough retailers jump on this trend, it may force them to put the best sales out earlier.
"Let's face it: Historically, deal hunting and holiday shopping can mean crowded events, and this isn't a year for crowds. That's why our biggest holiday deals will be available earlier than ever, so you can shop safely and conveniently without worrying about missing out on deals that usually come later in the season."
This concept isn't necessarily new, in the past Walmart, Kohl's, and Target made Black Friday deals available online days before the actual Black Friday event. Many times doorbusters would sell out before the products were available in store.
"We expect it to start in full force after Halloween. We have a very strong game plan about how we're going to keep this trend of digital going. That's going to be huge for this holiday season."
4. Longer Sales
Due to some retailers starting Black Friday deals in October, we may see items on sale for a longer period of time.
Some retailers are not doing well monetarily, and the more sales they receive, especially on items that haven't been selling well during the pandemic, the more revenue they can generate, and the more inventory they can move.
5. Meet in the Parking Lot
So that customers can safely shop "in-store," some places will make available parking lot pop-ups and sidewalk sales. This doesn't mean in-store shopping will not be available in many places; in fact, there may be different types of products on sale in the parking lot vs. in-store or online.
6. Register to Enter
As many stores may only allow a certain number of people inside, customers may need to register for a time slot so they can shop for Black Friday deals.
Not only does this curb the number of people inside, but it provides a unique experience for customers. Expect to see some stores offer this to loyalty customers, so they can provide a more tailored shopping experience based on past transactions and other data already in their platform.
7. Going to the Curb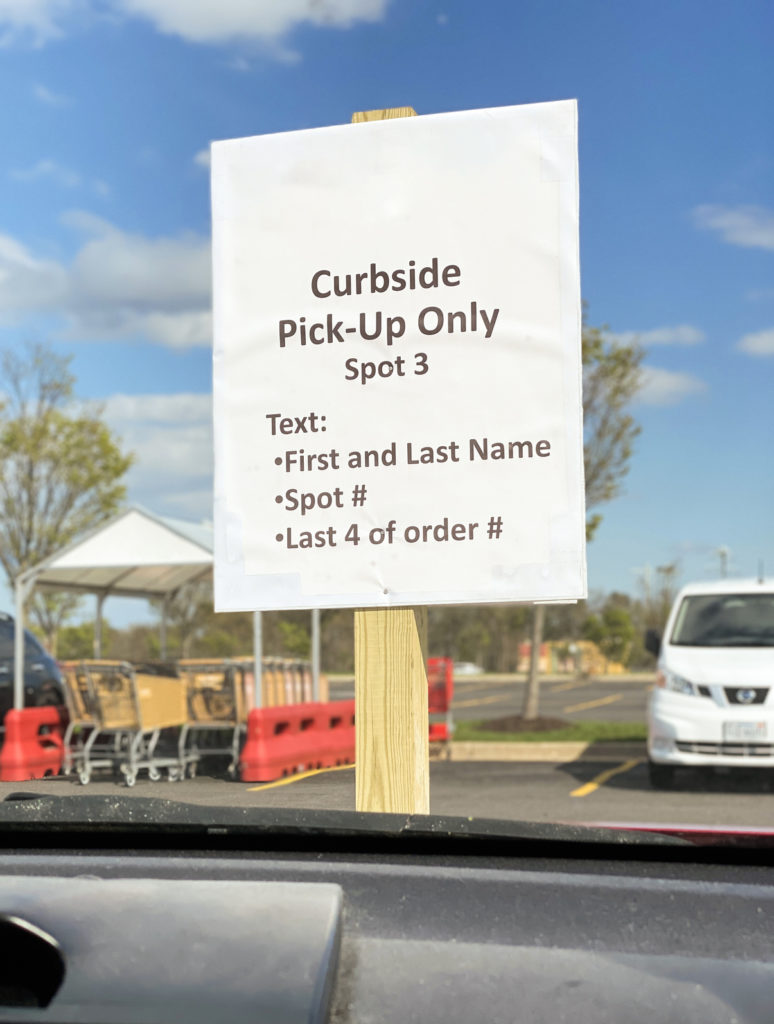 Curbside pickup service will be big this Black Friday. No need to enter the store… or visit a sale in the parking lot. Buy it online, and an associate will bring out your purchases and load them in the car.
"Curbside pickup is going to be a big secret weapon for us. We didn't have that last holiday season. First off, the speed and the safety of curbside pickup, we think that's going to be huge for this holiday season if they're [customers] not comfortable to walk into a store."
8. Bundled Products
In-demand products (mobile phones, game systems, games, etc.) may not be on sale but will be bundled with either a gift card, case, or accessory to entice customers to purchase from a store instead of the competition.
The retailer saves money and, in the case of a bundled gift card, provides a great incentive for a customer to come back and buy more at another time.
9. Traditional Gifts
Where experiences were everything last year, due to limited travel and entertainment venues, gifts will be more traditional and less about the experience. While White Elephant and Secret Santa traditions are out this year, as many are still working remotely, gifts such as electronics, games, and toys may surge.
10. Spending
Although there's been amazing Black Friday spending growth for the past several years, the pandemic may curb some of that spending. Good news is that, based on the last recession, customers are more eager for bargains, and it just so happens that Black Friday provides an opportunity for shoppers to buy what they possibly couldn't afford at any other time of the year.
11. Online Outages
Last Black Friday, several large retailers experienced outages that infuriated customers and forced customers to buy from the competition. Even Facebook and Instagram were impacted by widespread Black Friday outages.
12. Loyalty Offers
As it's 5x easier to retain a customer than try and acquire a new one, providing special offers to loyal customers will play a major role in retail strategy. Options like free gift wrapping or express checkout may be out this year, but for loyalty members, exclusive discounts, free gifts with purchase, and free shipping may be provided.
13. Mobile-Only Offers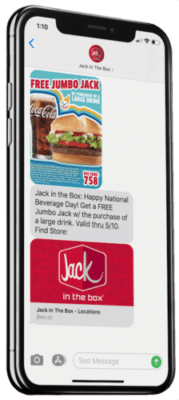 Since 61% of online transactions last Black Friday were on mobile, engaging customers via SMS or push notifications is going to be something retailers use. It just makes sense that retailers will connect with customers in this manner and provide offers, deals, and even remind them of upcoming Black Friday hours.
14. Flash Sales
Nike has recently severed ties with wholesalers like Zappos, Dillards, Belk, and many others. They understand their brand, and one of the best ways they engage customers is through their limited deal offers through their SNKRS app, where customers are notified days in advance of a new sneaker launched and they only sell a limited run.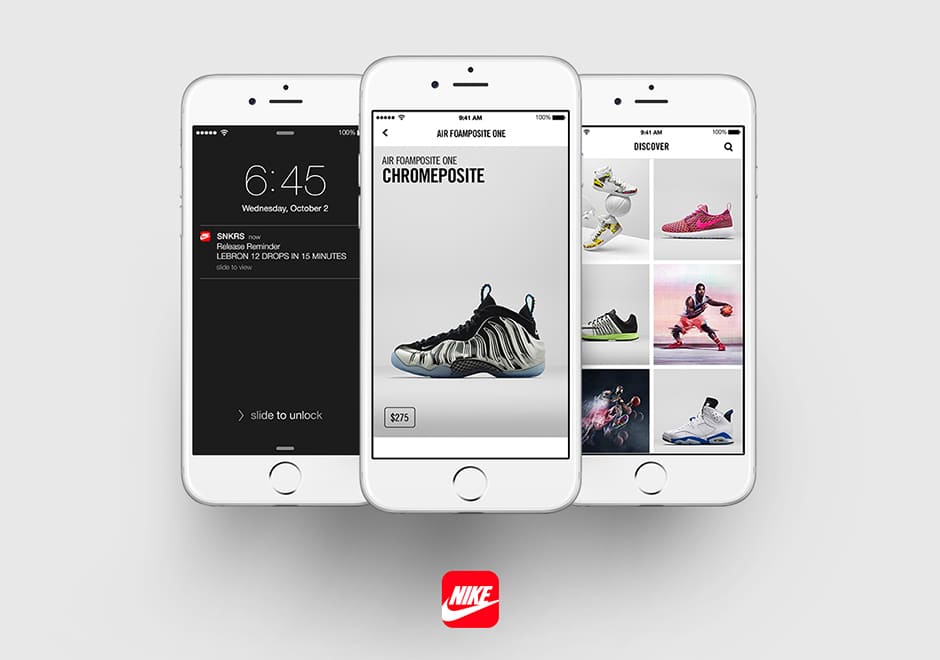 Much like was discussed in the previous Black Friday post, flash sales may be a more common tactic this year, as it keeps customers glued to a site and convinces them to make an impulse purchase.
Studies show that flash sales can grow traffic by 51% and increase reviews by 236%! Flash sales are a great way to not only boost sales and revenue, but also to draw people to your online store before Black Friday.
15. Bundled Product Discount
In order to move products and boost their AOV, retailers will offer discounts on bundled products, such as 20% off two or more products. This may be something to look for in the clothing sector, which has been hit hard by the pandemic.
16. Gift Guides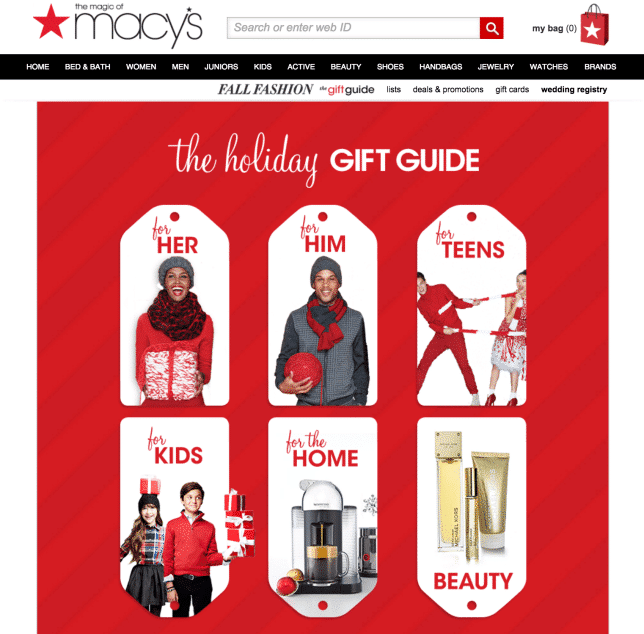 More gift guides will be available this year, especially as budgets have tightened and interests have changed. Customers would like to find great products to give as presents but will need some help doing so.
New costumes may even be able to find that perfect gift, based on a set of parameters a gift guide offers (price, style, interests, etc.) to make that purchase.
17. Recaptured Sales
Expect more than just abandoned cart emails. Retailers with an omnichannel strategy will target abandoned carts to recapture sales across multiple channels to drive additional revenue.
So if a customer had a product in their cart on Black Friday, they might be targeted through that customer's preferred channel the next day to finalize their purchase.
18. Exclusive Deals
Some retailers may offer exclusive deals on specific items, as the supply chain was constrained for several months in China and other countries, and logistical companies may raise their prices due to the holiday strain.
19. Sneak Peaks
Although not new and used heavily in the past, be on the lookout for retailers to use sneak peaks at upcoming sales to entice customers to buy from them instead of the competition. Plus, this allows budget-minded customers to prepare to buy from a specific store, instead of trying to visit every store, online or in person, to find the deal they desire.
20. Free Shipping
Shipping will be HUGE this year. Sure, many retailers offer free shipping once customers hit a specific price goal, and some retailers may have a free shipping day, where everything purchased is shipped for free. This helps customers save money and helps retailers to move that inventory that wasn't going to be purchased due to the cost of shipping. Some may even incorporate only specific items that can be shipped for free on the special shipping day.
Final Thoughts
Marketers must understand that Black Friday 2020 will be incredibly different from the past.
There are several factors to take into account:
Limited in-store customers
E-commerce will be much bigger this year
Websites must be tested so a crash doesn't occur
The website UI must be intuitive, or a lost sale may occur
Retailers must be ready with their omnichannel strategy and use first-party data to target current customers and invite them to the upcoming Black Friday and even Cyber Monday deals.
Due to the pandemic, many retailers have ramped up their online presence and may be more prepared than ever this year for online sales. These companies MUST test their site for potential crashes, in order to maximize the revenue generated this holiday season.
"Everyone is trying to figure out how this is going to work this year.  The irony is the biggest winners of Black Friday this year are likely to be the stores without a crowd, and the trick is going to be replicating the excitement, traffic, and the spend without the actual traffic and crowds."
Handpicked Related Content: