It's hard to believe, but the very first day of the Power to the Marketer Festival is already behind us. At the top of everyone's mind was how marketers have had a few rollercoaster years of rapid adaptation, and with the economy the way it is currently, you have to be just as agile as ever to connect with consumers.
Real 1:1 customer engagement is what we strive for as marketers, and this festival is putting essential tools and strategies in your hands. We're helping you better understand and use your data, deliver tailored brand experiences, and turn casual one-time shoppers into loyal customers.
There's more than one way to accomplish that, though, so to tell the story right, we have — in association with Vogue Business — brought together a host of speakers working with expert brands from across the globe. Together, we're sharing real stories and real results that will help you pave the way to greater customer engagement and real business outcomes.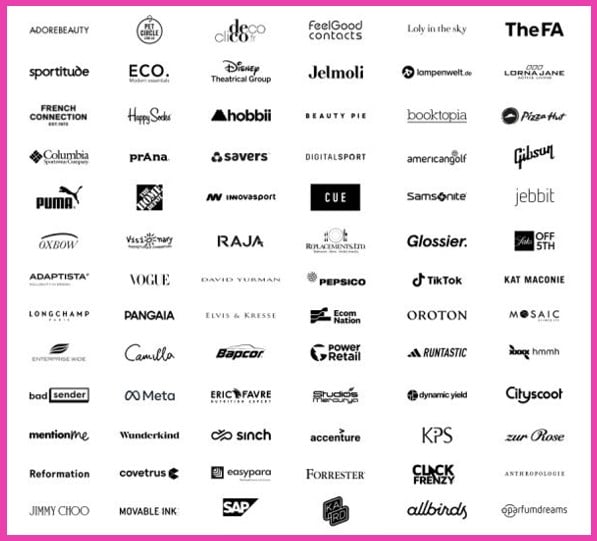 Read on to discover all of the amazing marketing shenanigans we got up to on Day 1 of the festival.
Welcome, Bienvenu, to the Festival of Customer Engagement
Our mainstage keynotes (now available on-demand) were broadcast live from New York City in association with Vogue Business, and we also kicked off our in-person event in Paris.
To get us started, Emarsys CEO Joanna Milliken gave this summary of the driving force behind this festival:
"Over the next three days, we hope to show you how technology, thought leadership, and a sense of community can give us some of our power back to get ourselves and our teams back to our greater company missions."

Joanna Milliken, CEO, Emarsys
The simple fact is that marketers have been through a lot, and marketing today goes beyond developing brand and building pipeline; marketing departments are now acknowledged as revenue centers and are increasingly responsible for a company's digital transformation and the end-to-end customer experience.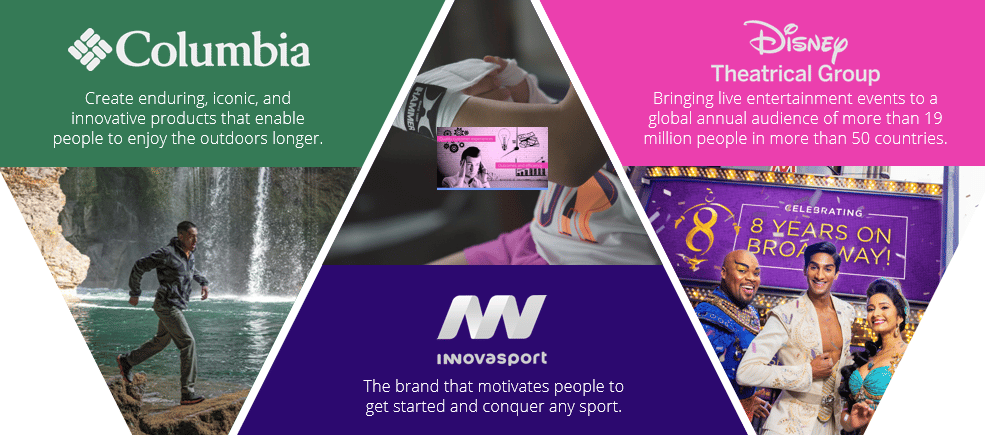 Brands are about much more than a product or service — they're about improving the way their customers experience. Brands like Columbia, Innovasport, and Disney Theatrical help their audiences explore the world, push their boundaries, and dream a little bigger every day.
To accomplish their goals, though, brands need the tech to back up their visions. They need to work more efficiently, and ensure that customer experiences are personalized and relevant, and that they meet their customers' high expectations.
Joanna then transitioned into a 1:1 discussion with Linh Calhoun, CMO of Replacements, Ltd., a retail service for matching vintage and modern tableware. Linh and Joanna discussed the importance of creating memorable experiences that enrich customers' lives.
"Our story started with connecting people with their most cherished memories," said Linh. She added, "Our vision is to inspire each generation out there today to celebrate, to gather, and to entertain, because those are the things that really are meaningful – the time you spend with people."
Linh described how every day, she reads customer comments that inspire their work and gives them ideas of how to do better.
"Engage with every customer you can. Hear them. See them. Listen to them."

Linh Calhoun, CMO of Replacements, Ltd.
Following this engaging chat, we heard from Kyle Leahy, CEO of Glossier, who described how the brand has gone from idea to a leader in the industry.
The Day 1 mainstage concluded with a panel session featuring Danielle Ríos (Head of Loyalty, Innovasport); Sara Griffin (Senior VP Marketing, Saks OFF 5th); and Elizabeth Preis (CMO, Anthropologie).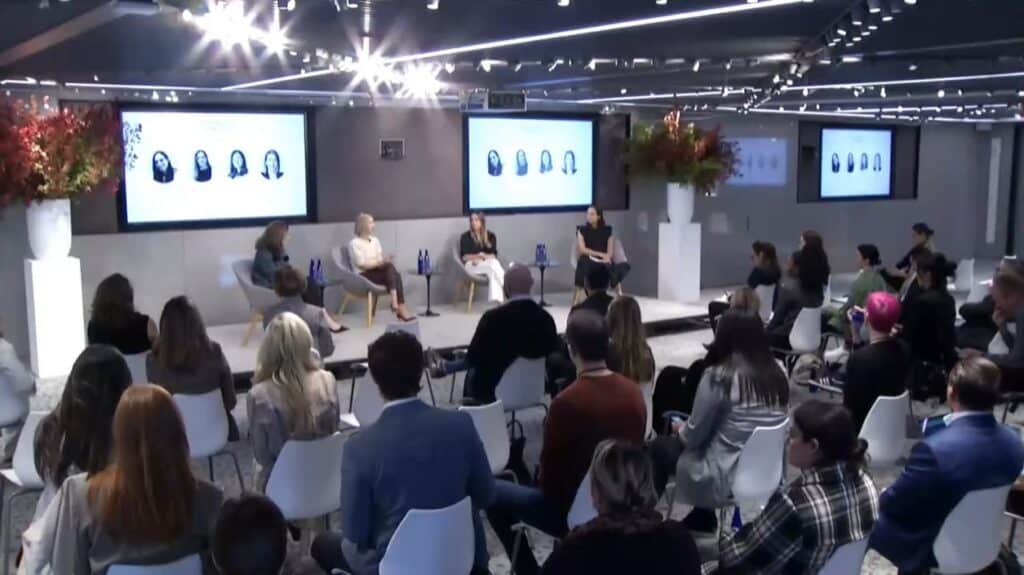 And the audience has loved the Day 1 content so far. Here's what one festival attendee had to say:
"Listening to the speakers on Day 1 of the Power to the Marketer Festival was inspiring and started getting my wheels turning, especially as we move forward. We have finished up 'Phase 1' of our implementation and are starting to plan 'Phase 2,' which is about how can we fully use the Emarsys platform to take our campaigns to the next level, having our automations work harder for us and using personalization to help drive the paths we want to take our customers on."

Brittney Jil, Senior Manager, Email Marketing, Covetrus®
You can watch the complete session on-demand.
Discovering What Makes an Effective CMO with Forrester
We heard from Shar VanBoskirk, VP and Principal Analyst for market research firm Forrester, to learn more about what it takes to be an effective CMO. During the past few years, some brands have risen while others have fallen, and leadership can make the difference between the two outcomes. As Shar put it, "All CMOs are not the same."
Shar has been researching what makes an effective CMO for two years. She analyzed their fields of education as well as their aptitudes and discovered that a wide range of people become CMO, and "there isn't just ONE version of an effective CMO."
Instead, the effectiveness of a CMO is heavily influenced by three things:
Finding the right fit: The CMO is more effective when positioned at an organization that can make good use of their core strengths and leadership style.
Creating credibility: It's important for CMOs to lead with a growth mindset and set clear goals with clear accountability.
Controlling your fate: Individuals who go out and seek new skills, new opportunities, and pursue that right fit are more apt to becoming effective CMOs.
This session is now available on-demand!
Quick Cuts: Short Videos from Innovative Retail Brands
Several amazing brands are participating in the Power to the Marketer Festival, and it might be difficult to catch them all (but we wouldn't blame you if you tried!), so try this small sampling of short clips from three brands featured today.
Loly in the Sky
Loly in the Sky is an online fashion retailer for women's shoes and handbags, focused on comfort while also using cruelty-free, vegan-friendly materials.
Here's what Lore Espinosa has to say about the importance of getting obsessed with your customers.
"I think the best advice I can give you is to get to know your customers. And how do you get to know them? Get obsessed with them! Stalk them on social media, watch how they buy. You know, stalk them, get to know them, in order to create a better dialog with them. And I think Emarsys, then again, has helped us a lot regarding that, because once we got to know them, Emarsys was the perfect tool. We were looking in order to communicate better with them. So start from the most basic, and then go diving into it. Watch them outside the stores, watch them on social media, then go deeper in segments, watch what they're buying, demographics, everything, and really, really dive into them."
ECO. Modern Essentials
ECO. Modern Essentials is a small company focused on helping their customers in their individual journeys toward health and well being, and they do that by providing essential oils as well as guidance toward a more holistic lifestyle.
This short clip describes their approach to beating the competition during peak holiday season.
"The main thing that we're focusing on heading into peak season is really building out our communities and audiences prior. So as soon as that peak season hits and it starts to get really ultra competitive, we've already built our customer list before, I guess, your cost of advertising goes up as much. So for us at the moment, our biggest core focus is building our email list, building our Facebook family, and building our organic socials so that by the time peak season hits and we're going out to our customers with offers, they already know who [we] are, they're already engaged, and they're essentially waiting for those offers from us instead of, I guess, fighting with the competition at that time."
Feel Good Contacts
Feel Good Contacts provides easy, online access to prescription contacts.
They recently launched a mobile app, despite the fact that their competitors weren't providing such a service, in order to better connect with their customers. You can hear about the results in this short clip:
"The mobile app: As I mentioned, being able to get to 24% of your monthly orders is a fantastic result. When we first launched the app, we were at 18%. But with the help of Emarsys and the integration of allowing different aspects of engagement, such as push notifications, in-app messages, [it] allowed us to ensure that convenience factor was there for our customers. We were rewarded, and the message that we had loud and clear from them was, "It's great for us. We love it." And as a result, 24% of our monthly orders now come through the mobile app."
…& More!
We have more customer sessions featured on Day 1, including Covetrus, Reformation, and French Connection. Visit the festival portal, log in with the email you used to register, and click the On-Demand tab to find more inspiring sessions.
Coming Up Next! More Great Content
We have two more days filled with stories, innovative ideas, and training to help fuel your brand's growth and make long-lasting connections with customers.
Visit the festival portal and register to attend these great sessions if you haven't already:
Emarsys Product Keynote: Striking the Right Chord between CX and Revenue: Discover how the Emarsys solution is expanding and improving to bring you more capabilities around data, channels, and complete customer journeys. Our product demo features Gibson Guitars, so get ready to rock!
Keeping The Lion King Majestic at Year 25: Hear from Disney Theatrical Group about how the broadway hit adapted its strategy in a post-COVID New York to provide more personalized experiences to guests and keep this long-running show in the limelight.
Columbia's Blueprint for a Storm-Proof Marketing Center of Excellence: Hear from Columbia experts about how they established a Marketing Center of Excellence across brands and tech to optimize efficiency and become a more agile company.
Automated Programs for Better Business Outcomes: Join this live product training and unlock the power of Emarsys. Discover how you can create real-time, action-based interactions and learn how to use the tools within Emarsys to build event-based automations and automations triggered by changes in your product catalog.
That's just a small sampling of the sessions available on Day 2 of the festival (and it doesn't even touch on Day 3). This event truly is a carnival of opportunities for any marketer. We have something for everyone.
It's Never Too Late to Join the Festival!
Speaking philosophically, the celebration is always on at Emarsys. We make it our business all day every day to ensure our omnichannel customer engagement solution is moving businesses forward.
That being said, you can still catch the Power to the Marketer Festival no matter where or when you are. For instance, if you couldn't make it today, or even if you're just finding out about the festival on Oct. 7 or beyond, great news: you can still register and watch inspiring sessions and panels that include brands like Tiktok, Kat Maconie, Vogue, Samsonite, Beauty Pie, and more.
Whether you're interested in hearing use cases, maximizing your data, enhancing personalization, increasing customer lifetime value, or in any way powering up your marketing, we have inspiration waiting for you.
---
Handpicked Related Content: