We're at the height of inflated expectations for both machine learning and deep learning — the two main "buckets" of related technologies that fall under the artificial intelligence umbrella.

With all the industry hype, how are marketing leaders supposed to distinguish between what's real and what are just exaggerations, rumors, or fallacies that have ballooned beyond what they ever should have?
Forrester just released a new report explaining how CMOs can look forward to the next era of marketing where AI sparks a marketing renaissance.
CMOs are busy, overworked, and stretched for time and resources. In an age where most CMOs stay with a company for only two-and-a-half years, they need all the help (and optimism) as possible. The report presents reason to believe that an AI marketing revolution is not only on the horizon, but that it could revitalize our industry, and maybe save our jobs — and livelihoods — in one fell swoop.
Where Will AI Have Most Marketing Impact?
How can you work with AI now and in the future, and where are the "sweet spots" for AI that you should focus on? AI can help improve some of marketing's most important and vital functions today and moving forward.
Solving CMO conundrums
Though still in the early stages, AI is already helping to relieve CMOs from some of the most pressing and stressful tasks that are taking time and causing pain.
For example, AI can already (though not quite as evolved) automate digital ad buying, detect fraud, and do A/B testing for subject lines in emails. Within the next 5-10 years, AI will evolve, and as it does, it will help personalize content at scale, deliver real-time segmentation, and more.

In addition to looking at emerging AI use cases, it can help right now in the following ways:
► Connecting the data dots. AI can help merge vast amounts of customer data in ways marketing teams just can't scale. Intelligent systems can understand diverse, multi-device data points to surface insights that we'd never find on our own… especially among millions of data points across hundreds of thousands of customer profiles.
► Scaling contextual customer experiences across platforms and devices. Given both quality and quantity of data, AI-enabled mar-tech systems can start to decipher user intent when contacts are browsing or buying on your website, and make inferences about what an individual consumer might like.
► Improving team productivity and efficiency by relieving manual work. Automation is a key benefit of using AI. More brands are automating tasks which can be mechanized while focusing on collaboration, creativity, and content. For instance, Sephora was able to reallocate resources by using machine learning to deliver automated, relevant content on its French website.
#ArtificialIntelligence helps connect the #data dots, scale contextual interactions, & relieve manual work CLICK TO TWEET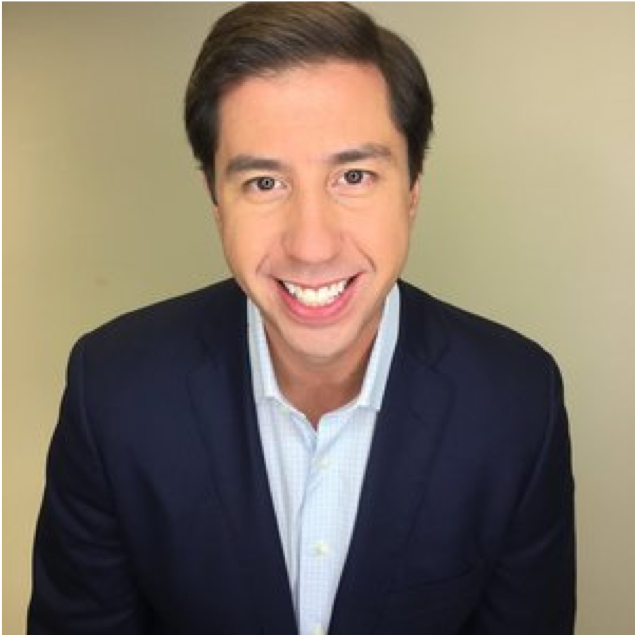 "Beyond creating insights marketers were not aware of, AI can drastically reduce manual tasks and processes that marketers spend way too much time on."
Allen Nance · CMO, Emarsys · @AllenNance
"Beyond creating insights marketers were not aware of, #AI can drastically reduce manual tasks & processes that marketers spend way too much time on," says @AllenNance      CLICK TO TWEET
Augmenting the "Four P's" of marketing
Though marketing (and the explosion of Frankensteined tech stacks) is evolving and becoming more complex, the traditional "Four P's" of marketing are still relevant. AI is supplementing each.
► Product. Brands like Netflix are leading the way by personalizing recommendations and improving CX based on what customers are likely to want.
► Price. AI makes price optimization possible by informing context, demand, and other variables (e.g., Uber).
► Place. Campaign targeting and right-time, right-place ad placement helping increase relevance by satisfying unique preferences of each customer.
► Promotion. AI and machine learning systems that can digest and account for multiple factors — vacant of human bias or interpretation — analyze many scenarios to ultimately present offers most likely to convert each customer (so each contact/user gets their own offer).
AI enhances our ability to execute on the 4 P's by automation marketing activity for each, and helping to connect with customers with incredible granularity so each message is personalized based on unique characteristics and history of individuals. This is true 1-to-1 marketing.
How AI is Spurring a Marketing Renaissance
AI's Impact on the CMO and the marketing organization
AI will both give and take key elements to and from CMOs: it will give back more time for what truly matters, and it will take the guesswork out of marketing activities.
Through increased intelligent automation, AI systems will restore time currently going toward segmentation and related day-to-day tasks. Self-learning algorithms tremendously reduce, if not completely eliminate, any guess work your team is doing around targeting, product recommendations, and content personalization.
"Although data-driven marketing is nothing new, AI promises access to insights on demand. It will enable marketing teams to uncover customer needs and expectations, generate real-time segmentation on the fly, and develop laser-focused targeting techniques…"

— Artificial Intelligence Will Spark A Real Marketing Renaissance, Forrester, 2018
Since customer experience is now and will continue to be the competitive battlefield where loyalty will be won, it comes as no surprise that AI can help brands that leverage it to enhance customer interactions. Many marketers are solely responsible for CX, too — Forrester's report found that 38% of marketing leaders say that marketing is already primarily responsible for CX within their organization.
Achieving hyper-personalization at scale
Though a lot of marketers claim they're personalizing content within the next decade, AI is likely to reinvent the ability to truly offer 1-to-1 marketing as we imagine it in an ideal world today… actually communicating to each database contact as if you were standing in front of them and knew them on a personal level.
Even in its infancy, look for AI and its related technologies to free your team from the minutia and monotony that is likely holding them hostage, keeping all involved from greater productivity and efficiency. Once mainstream (most marketing teams will probably hit their stride in terms of AI adoption in 5 to 10 years), AI will be as much of a partner as our various agencies, as much of an asset as our colleagues, and potentially more game-changing than any technology we've witnessed in the past decade. ◾
Handpicked Related Resources: