The fast-paced nature of the travel industry is unlike any other. Travel marketers must be able to anticipate what their guests want even before they know — and customers absolutely need the brands they travel with to understand their needs in the moment.
Any retroactive messaging will be completely irrelevant and you'll risk losing customers forever.
As an article on HospitalityTech.com states:
"The challenge [is] matching an almost infinite combination of products to tens of thousands of individual consumers in almost real time. Only machines capable of continuous learning can possibly compute the huge amounts of data that this requires — AI… makes sense of those insights and determines how best to serve the traveler."
Proactive marketing means predicting customer behavior in order to understand content, offers, products, and information that each traveler will need or find useful.
Artificial intelligence is the only way to understand travelers' intent in a way that will also make scaling individualized communications possible across your database.
The Value of AI in Travel, Tourism, & Hospitality
A survey by Tata Consultancy Services found that some 85% of travel, transportation, and hospitality companies currently use cognitive technology. The remaining 15% all plan to do so by 2020. More than 25% are using AI for marketing purposes. But the survey also found that 60% of the surveyed companies plan to expand their marketing efforts to include AI in the next four years.
AI will augment customer communications for travel brands in new and dynamic ways moving forward. Marketers can use AI to:
Anticipate customers' upcoming travel needs
Provide the right kinds of offers, incentives, up-sells, and cross-sells during every stage of the customer lifecycle including research, booking, pre-trip, during travel, and post-trip
Create connected experiences across every communication channel like web, e-newsletter, and app
Predict the purchase probability and lifetime value of groups of customers, and identify churning segments for customized win-back campaigns
Hospitality brands including Hilton Hotels, Dorchester Hotels, and Edwardian Hotels plus travel search engines including Skyscanner all understand that scaling personalization for millions of customers isn't possible to achieve manually, and have begun leveraging AI for personalizing the customer's experience.
Within 5-10 years, AI will move from an enabling technology to an integral, almost can't-do-without piece of the travel industry. Woven into a marketing platform, it will become the nucleus of how travel brands provide predictive marketing for cutting-edge customer experiences.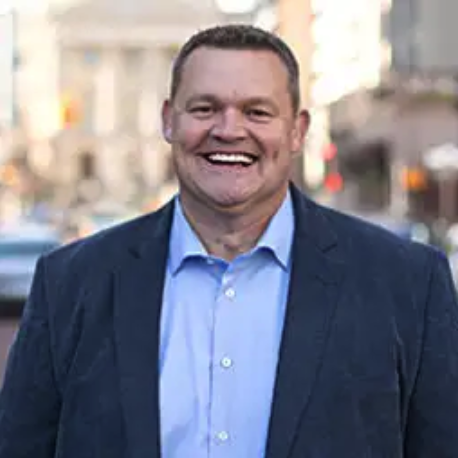 "Companies will… utilize AI to present customers with frictionless booking experiences — offering travel date recommendations and prices all in one browser — and personalized in-email boarding passes. By pulling users' browsing data, brands will deliver real-time content based on a consumer's travel itinerary."
Sean Brady, President, Americas • Emarsys • @seanbrady36
"Use #AI to present customers w/ frictionless booking experiences & real-time #content based on their #travel itinerary," says @seanbrady36       CLICK TO TWEET
Marketers have now begun — and will continue — to explore opportunities to leverage artificial intelligence, machine learning, and data science to transform the traveler's experience through dynamic, real-time content.
Unlike traditional automated messages, this content will adapt to open time, location, and customer behaviors to provide the most up-to-date and relevant information to the traveler.
E-commerce marketers use AI to become proactive
3 Examples of Artificial Intelligence Marketing in Travel
Partnering with AI algorithms can help travel companies understand the expected value of particular segments, project where the business is headed for the next quarter, and automate intelligent execution of communications. Here's three use cases of AI for travel.
1. Personalize your email newsletter.
If we've said it once, we've said it a thousand times. Personalization is impossible to scale manually. AI helps to accomplish complete customization of newsletter content for every contact.

Pulling from customer data, travel marketers can include personal details in each email, such as boarding passes or other documentation, that update automatically as gate numbers or flight times change.
These elements can be incorporated in any email campaign for any automation, not just your e-newsletter. The key is to ensure the AI is an interwoven component of a unified marketing platform.
These kinds of real-time, dynamic messages can alleviate the craziness some travelers feel when trying to keep their travel information straight.
2. Include dynamic content in communications.
Dynamic emails provide up-to-the-minute content whenever they're opened by the recipient. No matter when an email is opened, items like availability, number of watchers, last booked, pricing, weather conditions, and more can be live.
With these emails, you won't have to worry about the gathering and presentation of data as the algorithm and automation work hand-in-hand to do so for you.

We've seen these kinds of Ai-driven dynamic emails increase click-through rates by as much as 10-20% and click-to-open rates by 15%.
3. Unveil churning segments and predict what they need to stay.
One big, untapped opportunity that AI provides for e-commerce travel brands is the ability to predict individuals and segments which are on the verge of churning or going inactive.
With knowledge of who is going to churn (based on existing behavioral data), you can initiate re-activation and win-back campaigns to retain existing subscribers/customers who might be waiting for that perfect deal.
Predictive analytics technology isn't just decent today, it's good and getting even better. The degree of accuracy of the machine in making these kinds of predictions is high. The amount of time you'd need to spend in setting up these campaigns and sorting through data manually would defeat the purpose; AI algorithms which are hard-wired to self-learn and identify attributes of defective segments can actually do something about it before it's too late… and, in fact, at the exact right time.
Final Thoughts
Travel, transportation, and hospitality organizations believe AI is important to remaining competitive moving forward. Looking toward 2020, 18% of travel marketers call it "highly important," and 58% say it's "important."
Imagine being able to predict who would fall into specific segments and a plethora of metrics about those segments. With that intelligence, AI-enabled marketing platforms know exactly what kinds of messages will work best to convert contacts at every stage. Travel companies in the fast lane are using AI to unlock new, unseen dimensions about their customers.
Handpicked Related Resources:
AI predicts buying probability, likelihood to convert & CLV