This three-part series will explore how marketers can take advantage of arguably the fastest-growing digital channel: mobile. This article investigates the role that mobile plays in a modern omnichannel and customer lifecycle marketing strategy, plus 8 high-value use cases for brands at any stage to explore.
Global penetration of mobile devices are at an all-time high, and engagement and m-commerce are growing like never before. Along with investments in email marketing, there's no better channel to focus your resources on than the mobile channel.
As the omnichannel landscape flourishes, so too will the different ways you can leverage mobile as a piece of your puzzle. Where you may have been able to get away with hosting your mobile marketing as a "stand-alone" 10 or even five years ago, you no longer can afford to hold that data in isolation.
Integrating mobile within the larger picture is both needed and requires a little forethought. Concepts like tech consolidation and having "a single source of truth" become living, breathing things to consider when bringing in the mobile channel.
How, when, and where can you make mobile more integral to your customers' brand experience? I partnered with our Global Product Manager, Mobile, Erin Azar, to help bring these concepts to life.
Mobile-as-a-Channel: Is Your Brand Ready to Make the Call?
In PT I, we discussed how different kinds of mobile companies leverage their apps for very different reasons and in different ways. In summary and in order to set up the use cases that will follow, here's a quick recap:
► Who? Any company can begin to look at ways to incorporate mobile — but you'll have to determine who you are and what you're trying to achieve at a larger scale. Mobile-first/mobile-only (Runtastic, Headspace, Snapchat) companies are in a very different place than mobile-also companies.
► What? Whether creating an app, ensuring your website is mobile-optimized, or looking at using SMS marketing — or a host of other, varying use cases to make mobile a greater part of your customers' options — mostly every brand has an opportunity, in some capacity, to start looking at what they can do with mobile to build their database, boost interactions, and drive purchases.
► Where? The mobile experience must be consistent whether on a connected device or desktop. You can implement mobile strategies at nearly EVERY point in the customer lifecycle. The trick is figuring out where the greatest opportunity is for you (in alignment with your objectives) and then strategically inserting mobile-enabled tech and tactics in accordance.
► When? In examining your customers' lifecycle, where are the gaps that a mobile component might be able to help fill or improve? Whether post-first purchase SMS messages, timely in-app notifications, or consistent email-to-app content-driven experiences, there's a number of opportunities to spice it up.
► Why? Almost everything is trending upward for mobile:
Mobile ad spend will eclipse $93B in 2019, more than $20B than spend on TV ads.

U.S. m-commerce retail sales are on their way to a projected 38% growth in 2019 ($205B) representing more than three-fourths of all mobile sales.
Greater experimentation with social shopping, AI-driven mobile technologies, location-based marketing, voice, AR/VR, and more.
What's the Role of Mobile in an Omnichannel Strategy?
Any brand can use mobile, but your growth stage, industry, and customers have more to do with it than anything. Still, most brands can begin by understanding where they are: a mobile beginner, intermediate, or expert.
► Mobile beginners are experimenting with different mobile tactics either ad hoc or to complement other channels. An example would be having an app and/or sending text message reminders/updates based on simple segments.
► Mobile intermediates are usually mobile-focused and committed to integrating mobile into their strategy. The mobile channel may or may not be a completely unified channel, but these brands are seeing measurable returns from a substantial investment in mobile. Customers of these companies are aware of the ways they can interact via mobile and engage with the brand heavily on their connected devices.
► Mobile experts are completely mobile-oriented, and mobile is as integrated/unified within the marketing plan as any other channel. Customers of this company rely on their mobile experience, usually via the app, as a core part of their brand experience. These brands likely have full-functioning, optimized apps complete with strategic in-app messaging and even well-orchestrated, personalized push or SMS notifications, as well as a mobile-optimized website. In most cases, the mobile interaction is the product.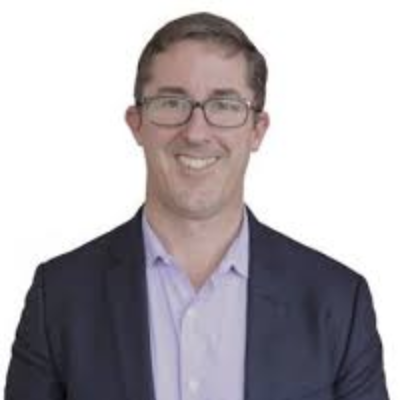 "Digital immigrants like Walmart, Target, and Sephora are doing an exceptional job placing mobile at the heart of their customer journey, as are digital natives like Amazon, Uber, and upstarts like Zume Pizza. Today mobile enables research, discovery, and transactions. The key to success with mobile is to recognize that the individual — not your website, not your register — is now your primary point-of-sale… The individual should be able to transact whenever and wherever they are ready. To this end, every brand needs to address the "3 C's" of successful omnichannel engagement — Connect, Communicate, and Commerce — all while guarding the digital sovereignty of the individual."
Michael J. Becker • Co-author, Mobile Marketing Essentials • Founder & Managing Partner, Identity Praxis Inc. • @mobiledirect
"#Digital immigrants like @Walmart, @Target, & @Sephora are doing an exceptional job putting #mobile at the heart of their #customerjourney," says @mobiledirect CLICK TO TWEET
Mobile is both the present and the future of progressive e-commerce marketing approaches.
Making Mobile a Part of the Customer Lifecycle — and How to Measure Success
Ready to go all-in on mobile? Well, whether you're set to commit fully, looking for new ways to leverage the mobile channel, or even if you're a mobile novice, you can still get value by injecting mobile touchpoints within your customers' journey in a multitude of ways.
Dialing mobile into the customer lifecycle
Let's explore a few ways to get started thinking about how mobile can fit into your larger omnichannel lifecycle marketing:
| | |
| --- | --- |
| Lifecycle stage | Ways to incorporate mobile |
| Pre-planning work | Get an app, mobile-responsive website, ensure emails are mobile-compatible |
| Attract audiences (awareness) & driving traffic | In-store signage, online display, social retargeting and lookalike audiences, cross-channel app promotion |
| Capture personal information/subscribers | Optimized initial mobile app experience, benefits articulated, smooth conversion journey |
| Drive first-time purchase | Drive first-time activity |
| Drive second-time & repeat purchases | Status/progress updates |
| Nurture & grow | Active buyer campaigns; wish-list notifications, renewal, or reminder campaigns |
| VIP & loyalty programs | Premium member campaigns |
| Win back defecting/inactive customers | Price-drops, replenishment, abandoned cart |
We'll explore these in further detail below as they correspond nicely with use cases and examples that bring these concepts to life.
8 High-Value Mobile Use Cases Every e-Commerce Brand Needs
Understand the intimate nature of mobile, and be thoughtful of all communications here. This is a good time to consider a few "mobile mindfulness" tips:
Mobile marketing has to be personalized. The average user has a distaste for anything that feels like batch-and-blast — so send relevant messages only to certain segments.
Consider cadence. Push messages are disruptive — so only disrupt someone when it's the perfect time and with the right frequency.
Timing. Know your user base and use push messages at a time that doesn't interrupt someone in the middle of their work day, but when it makes most sense to engage them.
1. Engage at prime time for customers
Drizly has identified Friday, late afternoon to early evening as the time when users are most active or inclined to buy — this is a specific time of day. They send cheeky, brand-building, funny push messages at this time because that's the time their audience thinks about ordering drinks for their weekend. But they know customers don't want to hear from them at 10 a.m. on a Wednesday morning. Runtastic, however, knows that post-workout is the best time to follow up with engaging content which is not beholden to a certain time of day, but rather, unique to each user.
2. Take advantage of the resurgence of social shopping
Retargeting existing CRM database contacts across relevant social platforms — especially Facebook and GDN — offers a new and exciting way to engage customers that are already familiar or loyal buyers.
Additionally, innovation is happening across the social sphere making social shopping a key area of focus for e-commerce moving forward. Last year, Snapchat announced a partnership with Amazon to work on a visual search tool. They also introduced several shopping-related ad types. Facebook's shopping features are being used more and more, and Instagram debuted shopping features in the Explore tab and in stories. According to eMarketer, while a few years ago the focus was on conducting transactions directly within the social platforms, the idea now is to capitalize on the native, visual elements of social to direct consumers anywhere to buy. Look for more ad-related shopping features as we move through 2019 and 2020.
3. Timely active buyer campaign
You can look at customers that have bought, say, more than two times in the past. Then, you can mine your data to determine the most opportune time to present that customer with a push or text message to spur the next purchase. Since this customer is already an active user, she may very well be expecting to receive communications like this.
4. Identify what motivates customers to move from freemium to premium
Runtastic, for example, is a subscription-based, mobile-first business. They do a fantastic job of understanding what will incentivize a customer to move along the funnel to get them to commit to premium.
"Runtastic identifies key decision points and makes sure they've personalized communications with customers — for example, the first activity is very important because once someone has gone through that first activity, they're much more likely to continue to be a retained customer," Erin says. "Get customers to set a goal, help drive them to that goal, and update them that, 'Hey, you're 30% to your goal.'"
5. Send price-drop notifications
Relational data can offer insights that can allow you to run multiple campaigns like wishlist notifications, price drops, replenishment, renewal, abandoned cart or reminder campaigns via mobile.
"Drizly has a great price-drop campaign. If an item that you've browsed or bought previously drops $2 or more in your market, then you're a candidate for this campaign. They let people know about the price drop on a product they're likely to be interested in… but only when it's remarkable enough that it may drive a purchase out of the change." — Erin Azar, Global Product Manager, Emarsys
6. Push notifications (as an alternative channel option)
They can be a great way to draw customers into the app and engage dormant or high-frequency users. One amazing use case comes from a recent Marketer + Machine podcast episode. Sandra Wroe at WorldRemit described how, if they want to, the brand's app users can sign up for daily push notifications to see daily transfer rates instead of typical emails. These notifications alone drive nearly 8% of their app traffic, providing another option or outlet to receive communications.
7. Trigger-based push messages
Mobile-first fitness app Runtastic leverages push messages which are are always trigger-based. This works for the brand whose app is the product. When users finish a workout, Runtastic doesn't want to push product. Instead, as Stephanie Peterson, CMO at Runtastic, explains, they want to help and build a relationship in that moment. After a workout, users will receive a push notification prompting them, for instance, to visit a blog post with post-workout meal recommendations based on their preferences. Once they started adopting this philosophy, the brand saw a 90% engagement increase.
8. In-app messages to drive category interactions
Using knowledge you have about customers — app users in particular — you can understand which content and messaging will be most beneficial to specific users. If users in one demographic, for example, have an affinity for a certain brand or category, you can use in-app messages to notify them about new products that become available. You can also personalize in-app messages based on location, weather, and more.
➤ Pro Tip: Though real-time targeting based on a user's location is still valuable, in some ways, it's becoming secondary to using location data for insights into audiences, consumer journeys, and offline shopping behavior. Look for this kind of information to be adopted toward business intelligence in conjunction with real-time marketing.
Drizly, for instance, as part of their "Make it Rain" campaign (apparently people have a high propensity to have alcohol delivered on rainy days) sends in-app messages any day there's an 80% or higher chance of rain for customers using the app that day. In this case, the timing doesn't have to be exact because it's all about when the user is already in the app.

➤ Bonus!One-click buying to spur sales
A key driver for increased m-commerce sales has been innovations around payment options. A big complaint around mobile buying in the past was entering payment information and checking out with extreme ease. More apps and websites are integrating one-click buying options integrated with Apple Pay, Google Pay, and PayPal — and Amazon's one-click payment patent has expired, opening the doors for more e-commerce platforms to offer their own one-click capabilities. Look to incorporate this (especially on mobile devices) in the near future.
These are just eight use cases where most businesses can incorporate push messaging and in-app messaging within the larger strategy, when and where it makes sense.
Final Thoughts
Mobile is on the rise. Omnichannel marketing is on the rise. The two are no longer mutually exclusive for e-commerce brands looking to scale their operations and drive revenue. Leveraging customer data to send timely, relevant messages to customers that have opted-in to receive them can be a game changer.
Learn more about Emarsys Mobile Marketing.
Handpicked Related Resources: