In 2020 and into 2021, customers began using more online touch points than ever. If tech advancements initiated this growth then COVID solidified it. But moving forward, it's about looking ahead and adapting to the inevitable transition to an experience-led digital economy.
Staying relevant to customers in the future means understanding their expectations, giving them the freedom to shop anywhere at any time and delivering personalized experiences ensuring value exchange, and converting touchpoints into transactions.
One of the most exciting things about Retail Revival is the chance to hear from brands across the globe as they share their stories and discuss some of the most pressing challenges marketers are facing. Three such companies — Lounge Underwear, Nourished Life, and Roman Originals — are merging tech with data to connect with customers across all touchpoints and drive revenue.
Let's check out their stories.
Lounge Underwear Increased Sales 250% in 2021
Within 5 years, multinational apparel company Lounge Underwear scaled revenue to $55M.
Lounge is a world-renowned success story in B2C fashion. The global pure-play e-com brand — which is just over five years old — has moved locations four times and quadrupled its staff to between 70 and 80 employees this year from about 20 last year.
How did they do it? In short, by making data and personalization part of their DNA. Lounge has committed to using data to empower their strategy, and it's a big reason they:
Have grown sales 250% so far in 2021 vs. this same time last year
Can understand where customers are in the life cycle and how to best engage them
Are able to inspires loyalty with retention-based email and SMS campaigns
From serving bespoke content to their customers based on their personal needs to building their highly engaged #FemaleFamily community, Lounge Underwear scaled their business by creating a sense of belonging for their customers across multiple digital channels.
How Nourished Life Ramped Up Their Digital & CRM Strategy
Despite lockdowns, restricted movement, and social distancing, Nourished Life found a way to increase retention and revenue in 2020.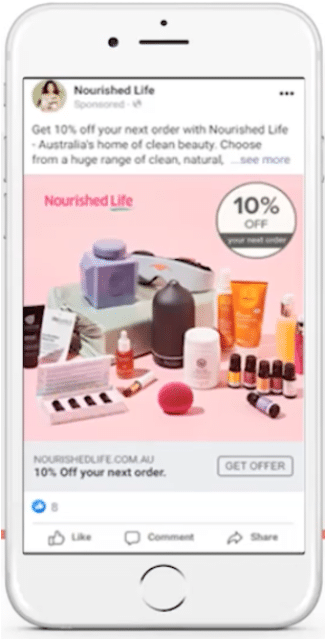 Situated as a pure-play online retailer, the natural beauty brand enjoyed an intensified influx of e-comm customers during March and April 2020 as the surge for hand sanitizer spiked like the Gold Rush.
Though the email database boomed, many of these new customers didn't go through the typical buying stages. This meant the brand had no history on who these shoppers were, or what else they may want.
They wanted to make sure as many of those customers returned as possible. The solution: onboarding, educating, and helping. Specifically, during the pandemic, they:
Altered their onboarding journey from a single, standard email to a series of personalized, educational brand stories
Using new incentives at strategic stages of the life cycle
Retargeting new customers who flocked to the brand just to buy hand sanitizer with email, SMS (a quickly growing channel in Australia) and social
Nourished Life had to reintroduce customers to the brand, educating them about clean beauty and other products outside of handwash and hand sanitizer.
They also had to rethink the way consumers were behaving, and alter their segmentation and treatment rules for acquisition and retention.
As Sebastian Kuemmel will share in more detail on June 17, key learnings from 2020 included:
Identifying where first-time leads came from? What was their intent? What have they browsed or purchased? How much time did they spend? What was their experience like?
Predicting lifetime value of new buyers and then re-targeting them with relevant content
Using first-party data to create lookalike audiences across all relevant networks 
Roman Originals Adopted Omnichannel to Turn Things Around
If we've heard it once we've heard it a thousand times: the pandemic changed a lot for retail. A year ago, Roman Originals had a big problem.
Their retail customers weren't shopping online, and demand was way down. In fact, customers weren't even buying their traditionally most popular dresses. Getting their mostly 50+ year-old audience to voluntarily make the transition to online shopping from in-store was not as easy as flipping a switch.
Sales were at an all-time low and things were looking grim as the pandemic went on.
But the British ladies fashion brand found a way to not just finish strong, but set a foundation for ongoing revenue growth.
As it turned out, customers were concerned about their gift cards, unspent in-store credit, and losing the ability to try on clothes. So Romans used their data to create campaigns which drove engagement with these hard-to-reach, apprehensive customers who, as it turned out, just needed the right mixture of appeal and anecdotes.
Romans also made three big changes that turned everything around, including:
Consolidating in-store and online customer data for a 360-degree customer view
Using omnichannel marketing to encourage in-store customers to shop online
Adjusting messaging to address shifting customer needs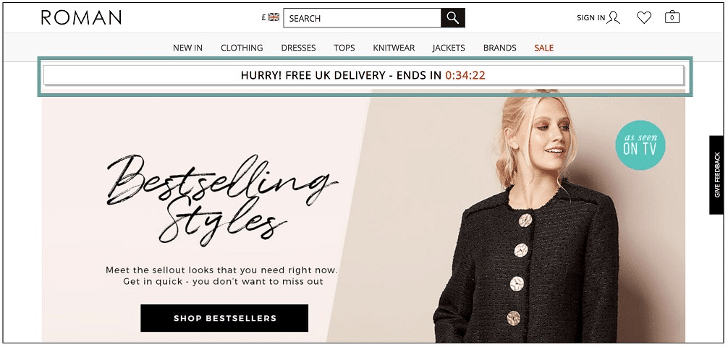 On 6/17, Ian Johnson, Head of eCommerce at Roman Originals, will dive into the specifics of how Roman turned a bleak 2020 into a profitable 2021.
Final Thoughts
As these three companies demonstrate, thriving in 2021 means intelligently using customer data to deliver hyper-personalized experiences, increasing customer lifetime value, and using data to drive meaningful cross-channel memories.
In just two weeks, we're bringing together industry leaders and experts to give you the insights, strategies, and best practices you need to succeed in an evolving, customer-focused world of e-comm at Retail Revival.
➤ Don't miss out on these 3 brands' sessions at Retail Revival, plus dozens more including Facebook, Sony, PUMA, Char-Broil. RSVP now!
Handpicked Related Resources: