Driving Engagement with AI-Driven Insights
An outdoor retailer, Outnorth wanted a technology partner that could help them create campaigns that were as dynamic and compelling as its customers. The powerful data processing and execution capabilities of the Emarsys marketing platform was the perfect solution. With AI-driven insights, Outnorth can understand more about their customers, including distribution across the lifecycle and what factors drive engagement and conversion.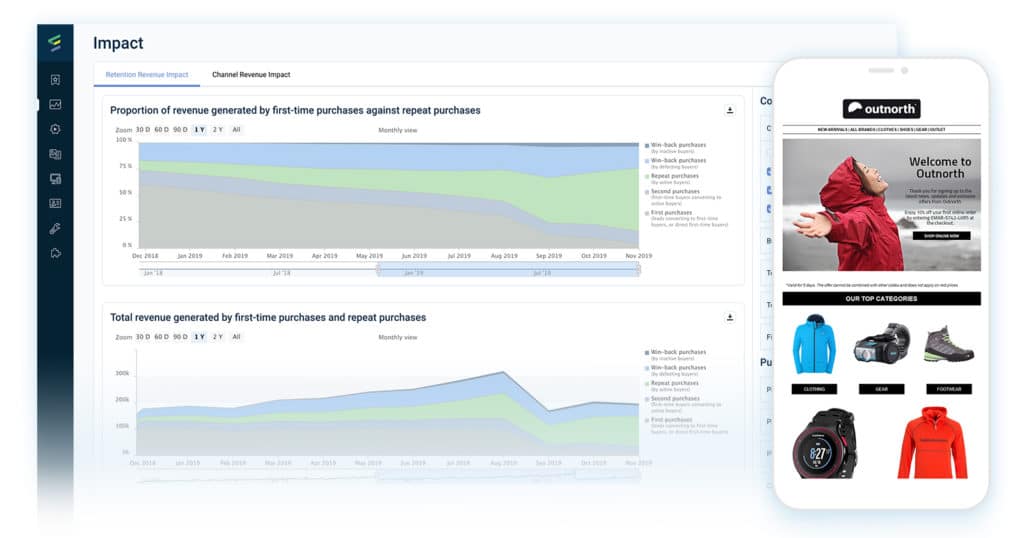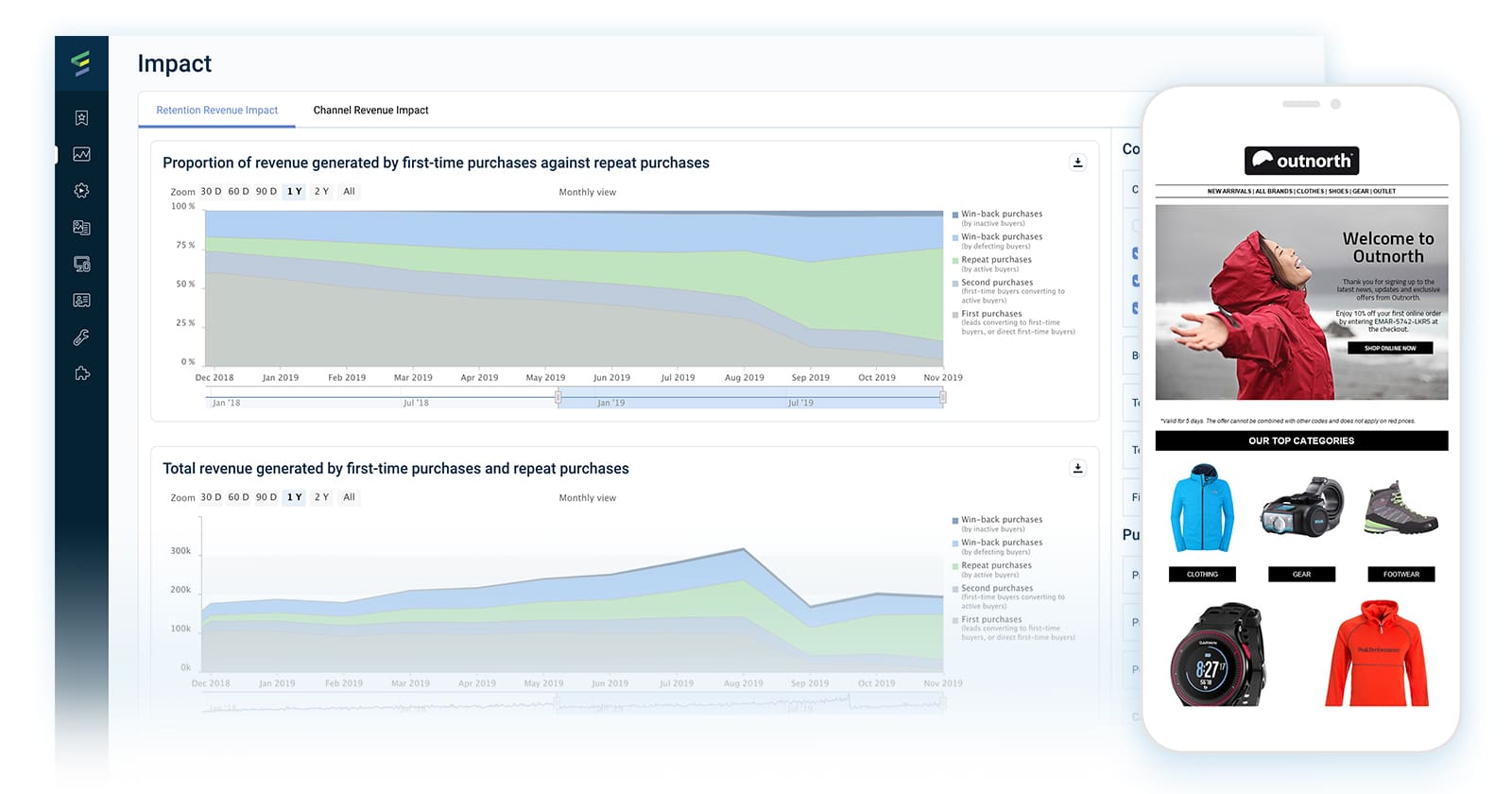 Increased Conversions with Smart Segmentation
The combination of smart segmentation, powerful multi-step automation, and highly responsive reporting has enabled their marketing team to better understand customers, act on the new information, and refine their marketing strategy. With insightful reporting capabilities and instant, real-time performance information at their fingertips, the Outnorth marketing team is enjoying a new level of strategic marketing agility that is truly driving results from acquisition to retention.
"Emarsys offers a unique combination of powerful tools and user-friendliness that means that it is easy for a marketer to use. You don't need advanced technical knowledge to make the most of the features, and the instant reporting makes it easy to analyze progress on the fly."