3 Reasons to Break Up With Salesforce Marketing Cloud
Creating personalization is a struggle
You're fatigued from platform overload
You're still hurting from slow implementation
Scroll down to find out more reasons to switch and what life is like with Emarsys.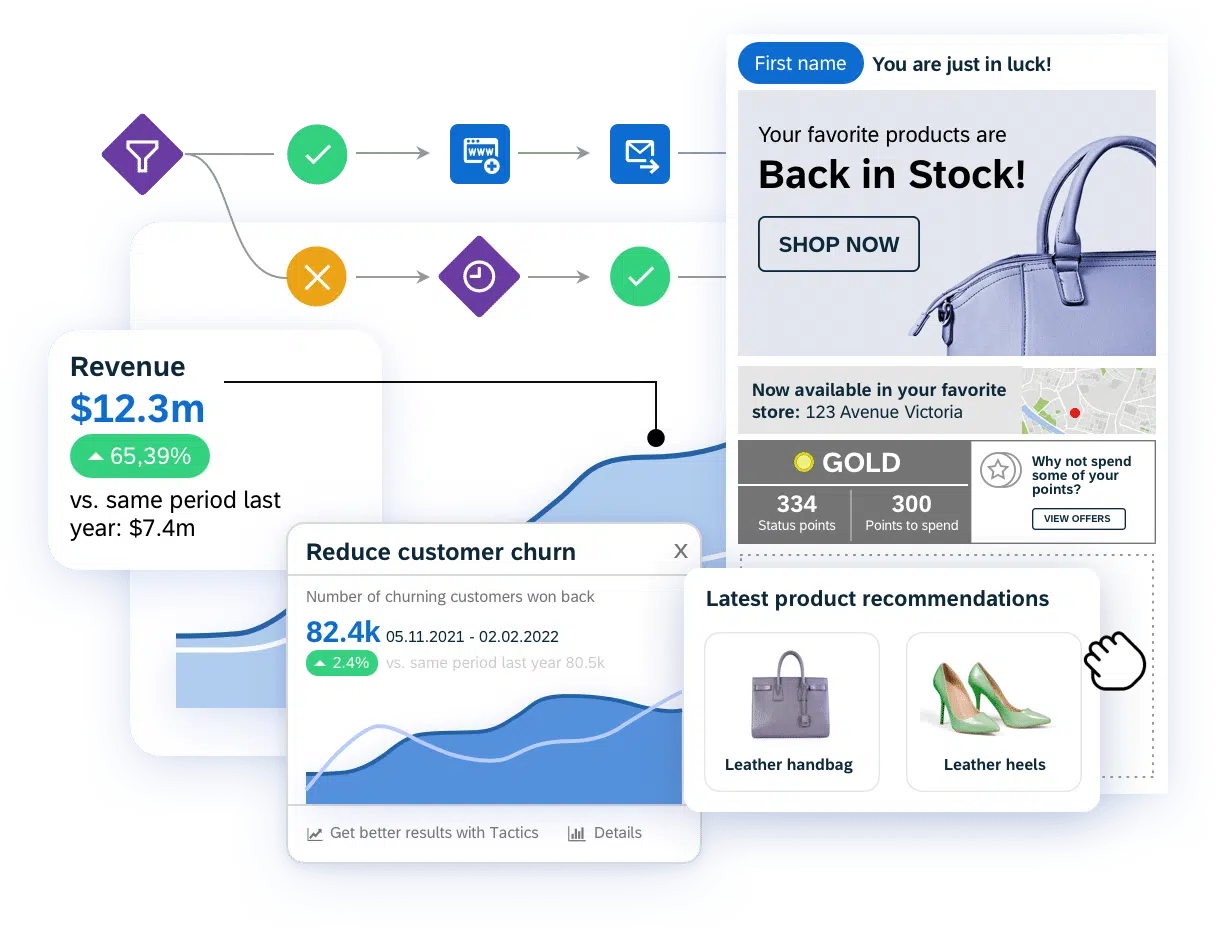 The customer engagement platform trusted by

leading brands and innovative marketers across the globe
3 Reasons to Make the Switch
Creating cross-channel personalization is a struggle
Your current marketing cloud makes connecting your data difficult and overly complex


You can't integrate your data without a tremendous amount of IT support


Your marketing cloud makes true personalization near impossible for non-technical marketers


You can only accelerate an omnichannel marketing approach by spending tons of extra money and resources
You're fatigued from platform overload
Your marketing cloud makes you purchase multiple SKUs and/or work in multiple systems to achieve your customer engagement goals


Your team is wasting time and energy moving between platforms


Your marketing cloud doesn't allow you to unify all your data into a single platform and/or lacks a marketer-friendly UI


Your team can't be fast and agile because they're overwhelmed with excessive features, functionality, and platforms
You're still hurting from a slow implementation
Your marketing cloud is struggling to ingest all your data sets


Because you have lots of sophisticated, siloed data, your marketing cloud anticipates it could take up to a year to complete implementation


You're having trouble integrating your historical data, so you can't get accurate insights from your new platform


Adoption is slow because your team doesn't understand the user interface of your new platform
What life is like with Emarsys
Omnichannel personalization is made easy with AI, powered by known subscriber information, product catalog, and real-time site behavior.
With its channel-agnostic service, omnichannel personalization makes the same personalization capabilities available across all channels for a unified user experience.
Content-based reporting lets users measure and act upon content performance.
Content blocks are dynamic for segments like product or category affinities, all without the need to bring in technical IT support.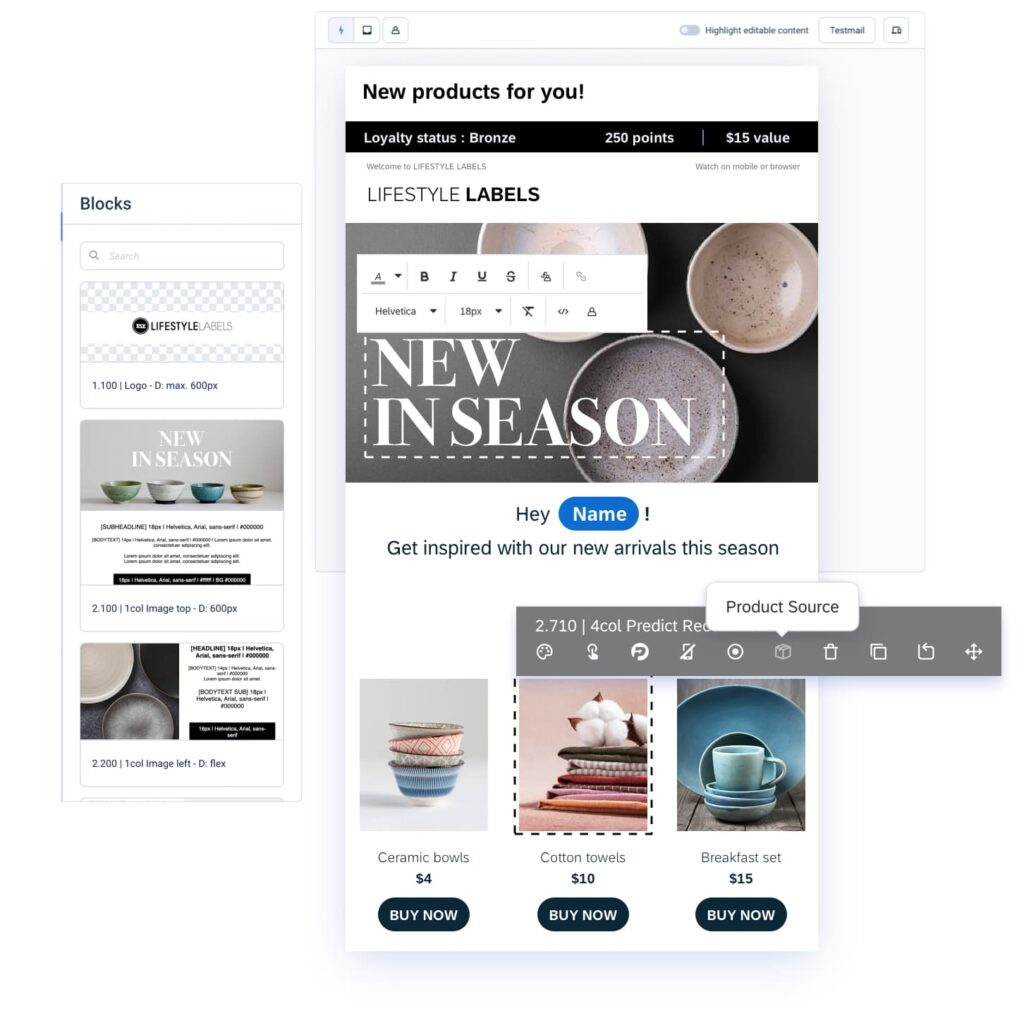 We build our intelligence and analytics natively in a single platform, making it easier for you to make data driven decisions.
Customer engagement is measured through revenue, store visits, online/offline data, loyalty status and messages that influence conversions.
You can define campaign success through revenue conversion as well as triggered events.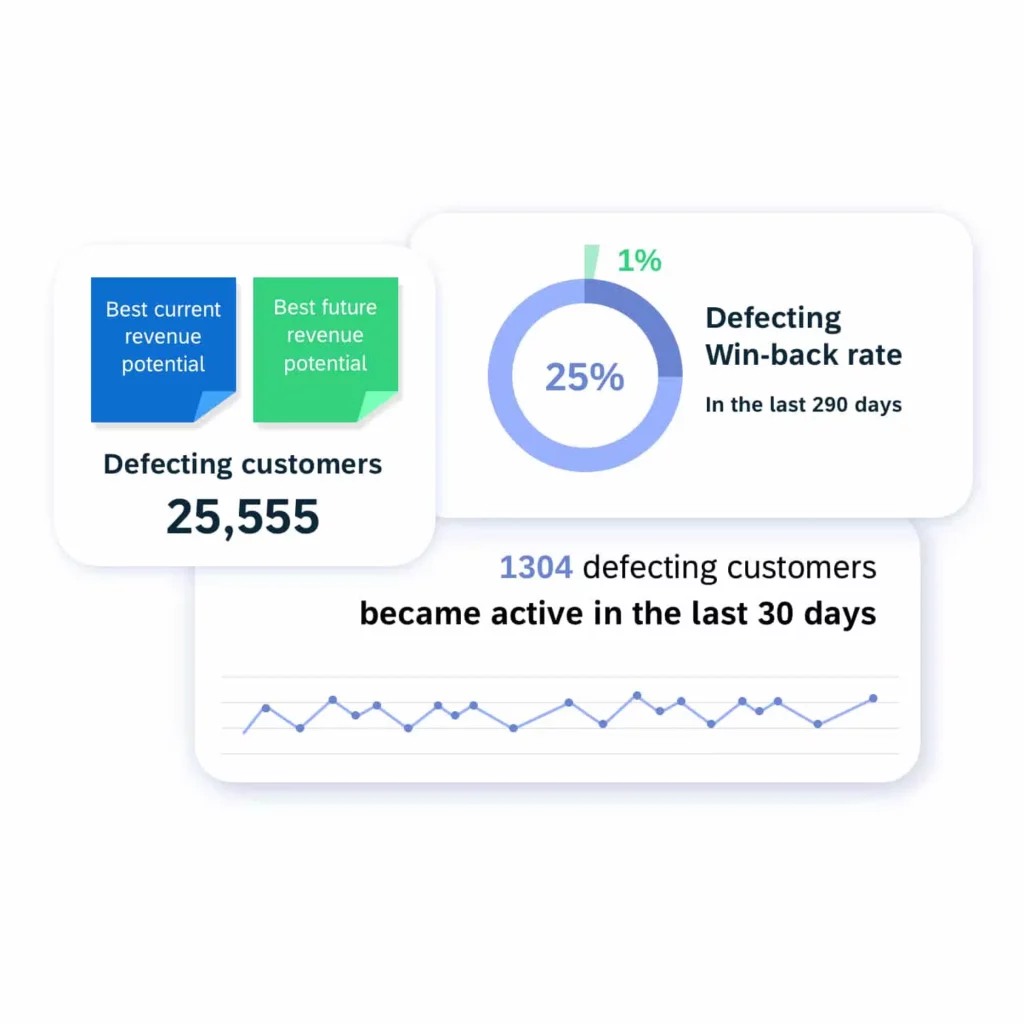 Marketers see quicker time to value with Emarsys because we are a native ESP & control the entire process.
Create emails from 60+ pre-built templates, A/B testing, HTML or drag and drop content blocks.
When there's a need for a content update (we get it, it happens), these changes are automatically applied to content from the master template with our Visual Content Editor.
Multi-language support creates localized content fast with tokens from product catalogs that ensure the correct language is automatically selected.
"Salesforce was too complex for a smaller team to run. It required too many non-marketing related activities in order to do marketing. Because Emarsys was simply the better fit and way easier to use"
Reviews sourced by:

"Here Emarsys is a lot more user-friendly, and our marketing team can work almost independently without the help of IT or external partners."
Reviews sourced by:

"Despite its reputation, the SFMC product has never met expectations. Emarsys is a much more robust and seamless tool that requires less developer involvement."
Reviews sourced by:

Emarsys
vs.

Salesforce Marketing Cloud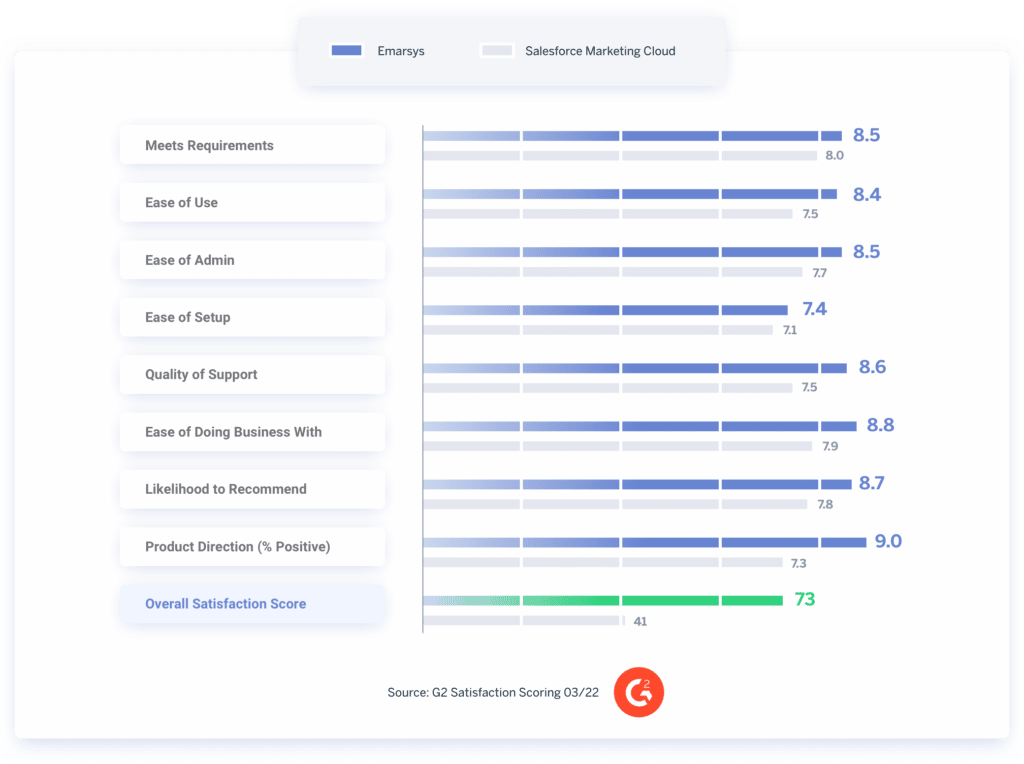 Industry Experts Agree
Emarsys Recognized in The Forrester Wave™: Email Marketing Service Providers, Q1 2022

Emarsys is named a Strong Performer in its debut in this report, whilst other marketing clouds dropped to Contenders. Discover what we're doing to give more power to the marketer and drive business outcomes.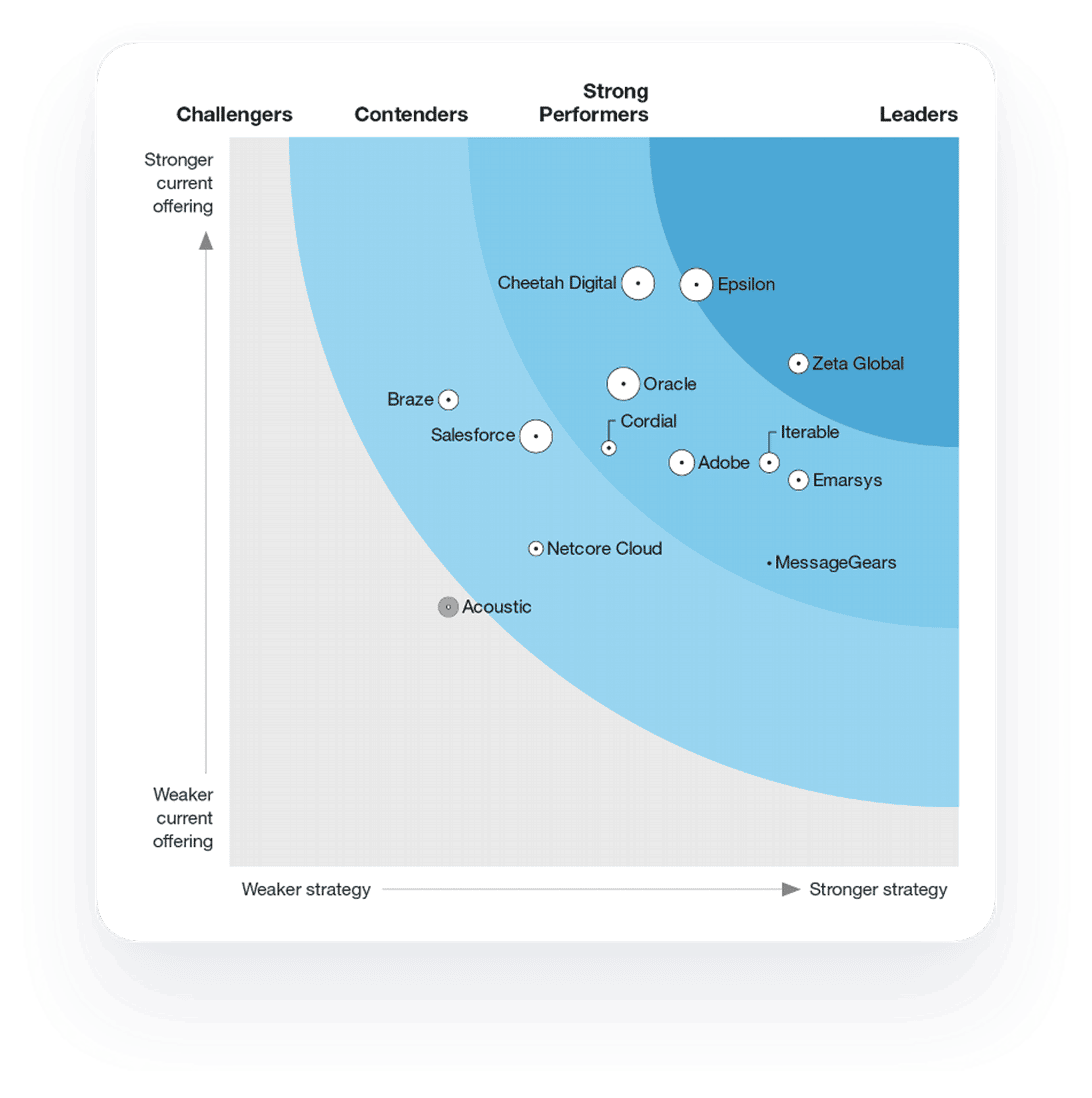 We're a Leader Again in the 2022 Gartner® Magic Quadrant™ for Personalization Engines
"Personalization remains a priority for digital marketing leaders. Relevant and timely messaging is key to educating customers, building consideration and increasing conversions." – 2022 Gartner® Magic Quadrant™ for Personalization Engines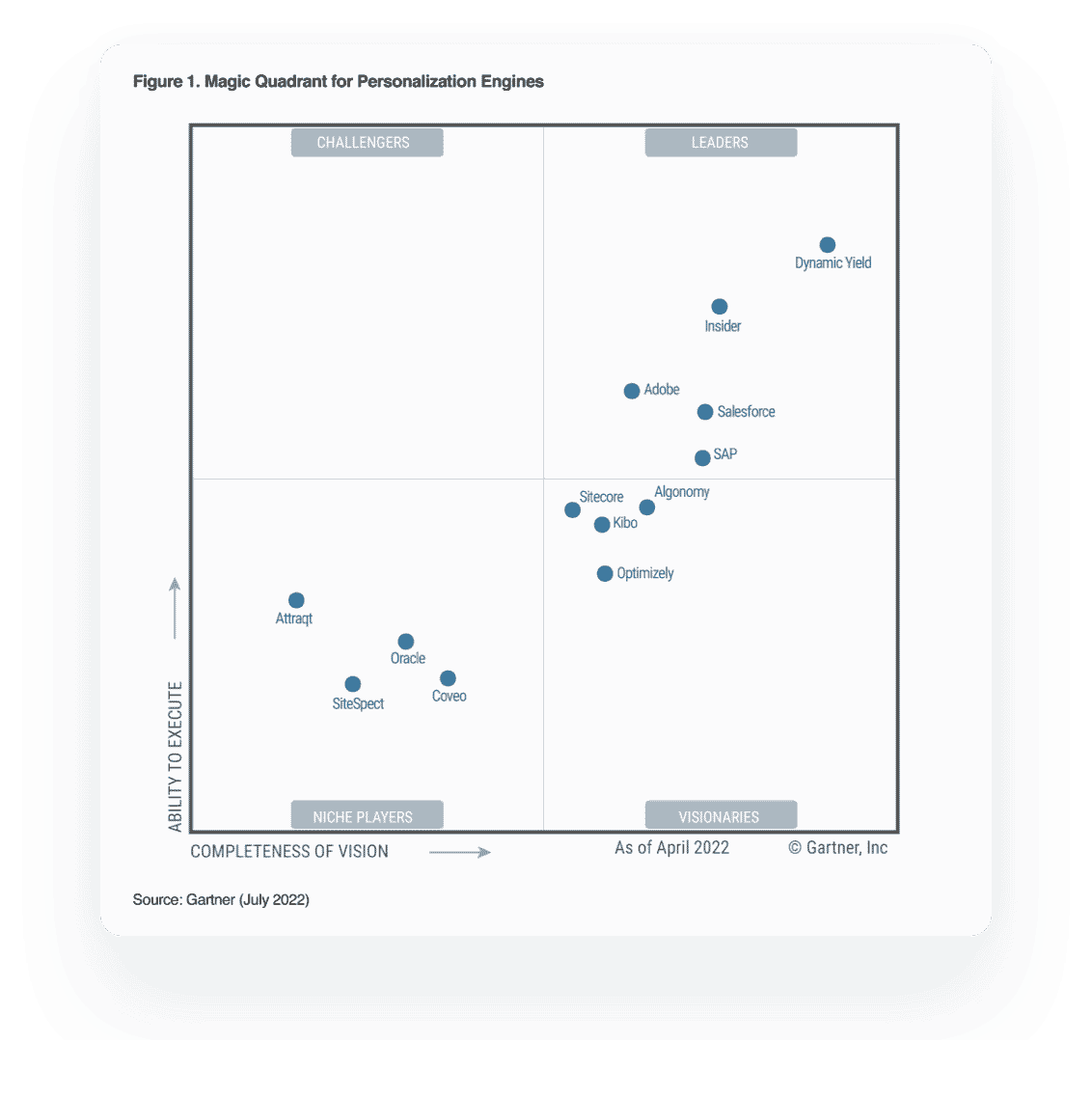 See Emarsys in Action
Discover why thousands of marketers trust the Emarsys personalization engine to drive customer
engagement across multiple channels.
See the Emarsys Email Marketing platform in action
Hands on view of the platform
Deep-dive into ready-made tactics
Custom setup and integration options
Pricing and onboarding unique to your business
Get a Demo
Please complete the form below so we can get in touch.
Learn more about the capabilities of our wider customer engagement platform
DISCOVER MORE
Deliver the


predictable, profitable

outcomes that your business demands with our omnichannel marketing solution
Request a Demo