Do-it-all marketing maven Christopher Penn already joined the Marketer + Machine podcast to share his thoughts on marketing analytics, AI, buying and using mar-tech, and how the role of the marketer is changing before our very eyes.
Today, we're taking a slight variation on our typical text-based "What I Want Marketers to Know" Q&A series — and featuring more of Christopher's amazing insights, this time, with short video clip responses.

Location: Boston
Current Role: Chief Innovator at BrainTrust Insights, Marketing Keynote Speaker, and Author
One word that best describes how you view the state of marketing today:
Fragmented. Here's why:
"One word to describe #marketing = fragmented. Think about all the channels we market on — offline channels like billboards, #socialmedia, websites, #PPC, #SEO, display, #AR, #VR, chatbots, messaging apps, & more," says @cspenn      CLICK TO TWEET
Tell us a little about your background and how you got to where you are today.
I began in IT, and transitioned to marketing. One reason: marketing has slightly better drinks at its parties than IT does! Here's (the short version) how it all came about:
What do you wish marketers knew (but are pretty sure they don't)?
I wish more "right-brained," creative, strategic marketers had just a tiny bit more analytical skills to help provide the in-depth reporting and analytics that the C-Suite is demanding — which will also help you prove your worth to the company.
What do you see as the biggest challenge faced by marketers today, and how can they over come it?
Measurement, attribution, and analysis is the biggest challenge today. Overcoming these challenges requires data science software. For example, there's a technique — multiple linear regression with subset analysis — that uses an algorithm to take into account many variables to ultimately influence an outcome.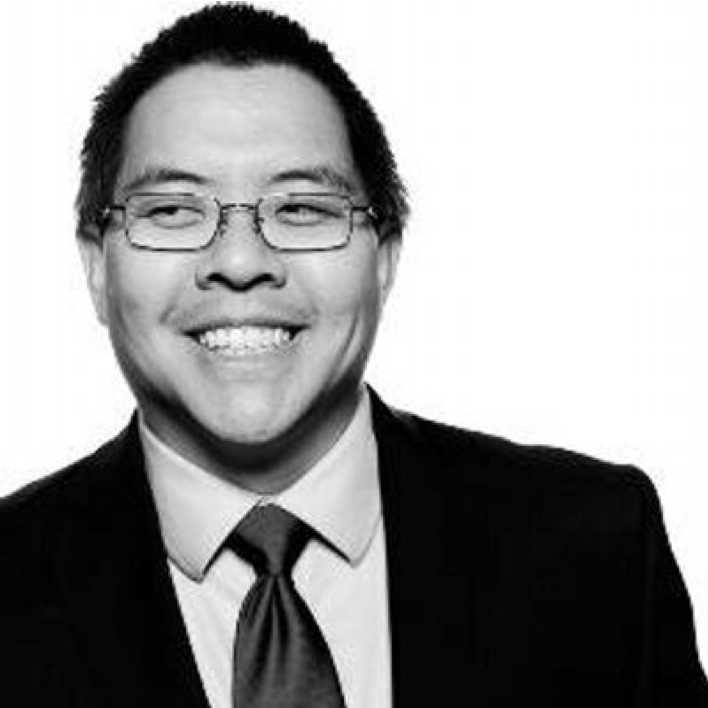 "Overcome the attribution challenge by applying machine learning to your data, and then do lots and lots of testing. Soon, you'll start to move the needle for the business. It's not easy, but it's valuable. Do this, and prove your value to the organization and drive incredible impact — I'm talking the kind that earns you bonuses and gets you a promotion."
"Overcome the #attribution challenge by applying #machinelearning to your #data — and drive value that earns bonuses & gets you a promotion," says @cspenn   CLICK TO TWEET
If you could tell all marketers just one thing, what would it be?
Right now, data science requires a lot of code, knowledge, and button-pushing. Over time, it will get easier because software (AI) will do more and more of it.
Don't worry too much about the technology. Worry about understanding the big picture. Let the machines do the heavy lifting on the data science pieces.
Technology has already transformed marketing in so many ways. How do you see tech continuing to revolutionize the marketer's role?
► Repeatable work will be mechanized and automated
If you do it with a template today, a machine will do it without you tomorrow. Anything that is template-based, a machine will handle at some point. If it's templated, its repeatable, and if it's repeatable, a machine can learn it.
Specialize in the things that are not easily repeated — true creativity, empathy, judgment, human relationships.
► Either you'll manage the machines, or they'll manage you
In some ways, this concept is far off in the future. In some ways, it's already here.
Marketers will need fewer people for repetitive tasks, which isn't a bad thing since those tasks don't add a ton of value. We'll also need to be more truly creative to provide value to our organizations in an era of machine learning.
What are you currently reading, or what would you recommend for marketers?
Lost and Founder by Rand Fishkin — it all about (Silicon Valley) startup culture…particularly the myths and outright lies of startup culture. If you're participating in the gig economy or are a startup founder, it's a really great read.
Fill in the blank: I'd love to see __________ answer these same questions.
I have two:
"By 2029, computers will have human-level intelligence…I have set the date 2045 for the 'Singularity' which is when we will multiply our effective intelligence a billion fold by merging with the intelligence we have created." — Ray Kurzweil
Is there anything else you'd like to add that might be interesting for marketers?
Focus on what's practical today. I have three things to focus on:
► Predictive analytics. Specifically, the ability to do time-series forecasting that can help us determine what's likely to happen in the weeks, months, or years ahead, for example, is highly-actionable today.
► Predictive analytics driver identification (part of attribution analysis). What variables, methods, or metrics can help us predict likelihood of conversion, sales, or customers retained? Software exists today that's easily usable to help us with these questions.
► Text mining. The algorithms might be old, but the practicality to do it on your laptop with software is pretty new. Unstructured data — comments, reviews, emails, transcripts of calls, and more — are gold mines of data about how people think about your brand, products, or services. A machine can handle this kind of exploratory analysis much faster than humans ever could.
---
Handpicked Related Resources