This article features content from Revolution 2018. Join us for in London March 2020 for our next event. Interested in learning more? Click here.

Outletcity is one of Germany's leading luxury retail companies. What began as a single Hugo Boss factory in Metzingen, Germany in 1972 has, today, grown into a thriving, literal "outlet city" — with 4 million yearly customers flocking to the 85+ brand stores situated smack dab in the middle of Munich, Zurich, and Stuttgart. However, the digital explosion prompted Outletcity to develop an online presence (where it partners with 200+ luxury brands — some of which are premium or only available online), as well, which has quickly become a booming part of the business.
This marriage of brick-and-mortar and digital has set the stage for the future of the brand's shopping experience.
In their Emarsys Revolution 2018 presentation, Stefan Hoffman and Claudia Oswald from Outletcity explain their vision for the future of outlet center shopping. Learn how using customer-centric efforts, intelligent insights, and personalized content can allow digital and non-digital to come together to create the ultimate outlet center shopping experience.
Watch the full-length, 35-minute video:
Why the move to online?
Outletcity launched the online shop in 2012 in order to take the quality and convenience of the in-person shopping experience and make it even better online. Within a couple of years and after an investment in paid marketing campaigns, traffic to the online platform began to climb dramatically.


The brand has roughly 1.7 million online customers and discovered that more than 50% of brick-and-mortar purchases stemmed from online research.
"What we're seeing changing now is this so-called 'ROPO' business," says Dr. Stefan Hoffman, managing director. "More people are researching online, purchasing offline, especially for us as a destination. We had a lot of traffic on our website before we had an online shop. You check on the internet what brands and offers are there — as a preparation for your brick-and-mortar visit. The expectation of the customer is to get an overview of products and prices. The ROPO effect is coming up more and more. We have to use the digital business and online marketing to collect traffic, then we have to transfer that traffic to visits to Metzingen or online orders. For that, we have many digital touchpoints."
So, the Outletcity marketing team devised a plan for an intelligent, in-person shopping experience that can be used to delight their upscale retail consumers.
Leveraging technology to augment the customer lifecycle
Creating a wonderful online and offline experience is perhaps the biggest challenge for any brand that has both a physical presence and an online store. Outletcity knows this and, with the help of Emarsys, has outlined/optimized the path to purchase for both.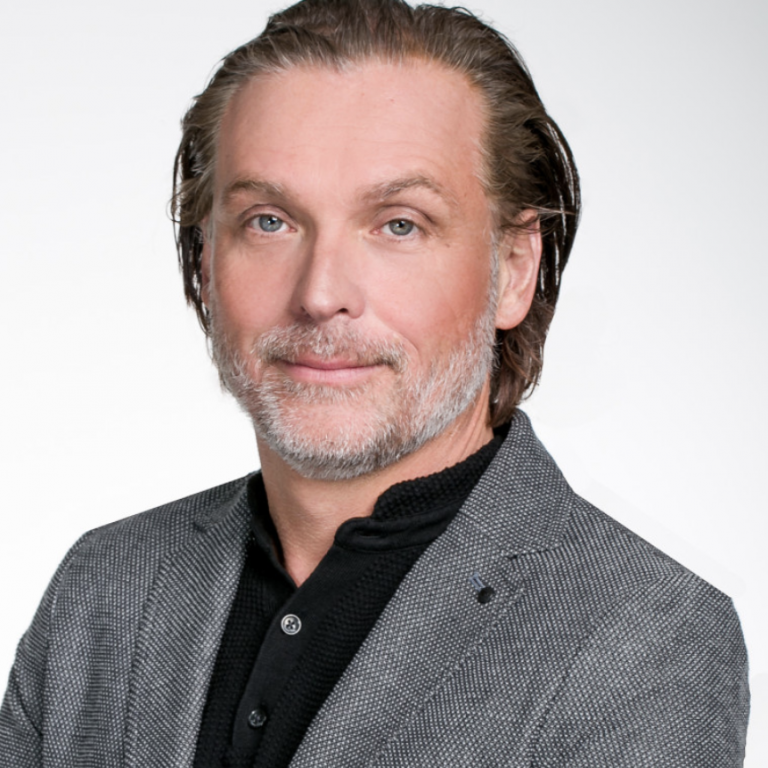 "We only have one outlet center, so we have to be digital, or we won't survive… we have to make our customers as loyal as possible. In the U.S., you already have the beginnings of the dying out of outlet centers… revenue is shifting to the internet. A lot of centers are closing down because they simply don't have traffic anymore. You have to be a digital destination; otherwise you won't survive."
Dr. Stefan Hoffman, Managing Director • Outletcity 
Among other tactics, Outletcity's customer lifecycle — powered by Emarsys — includes:
Registration. Each customer must register to join outletcity.com. They'll then receive an automated welcome email with an introduction and explaining the benefits of being a member. It will also include a voucher and possibly a discount if no action is taken within several days.
Automated mailings. 3-4 emails per week showcase the latest offers, products, and merchandise. These are personalized based on where customers have been clicking on the website and what they've bought. Each and every email is unique.
Wishlist alert. Each customer receives alerts if there's been a change in the availability or price of items they've favorited. Customers react more to stock limitation as opposed to price for Outletcity.
Post-purchase. These communications request feedback from customers that have just bought.
Reactivation emails. If customers have been inactive for a while, these campaigns will show new products from brands that the customer has already bought from. Print mailings are also used at this stage.

What's next for Outletcity?
Since implementing Emarsys in late 2015, Outletcity has nearly doubled revenue generated by automated emails (29% of revenue from outletcity.com). The company will continue to focus on driving innovation across its digital channels — including to-come mobile app implementation.

Outletcity now prides itself on being a digital player and plans to continue working on making the digital experience second to none. Additionally, the brand will increase its brick-and-mortar business in Metzingen, with plans to build out 15,000 more sq. meters to accommodate anticipated digital growth which they know will drive more traffic to the outlet mall. The expanded outlet center will, of course, include the biggest Hugo Boss outlet worldwide with 6,000 sq. meters of space to account for the projected one million annual shoppers.
If you want to model your offline and online digital marketing strategy after a high-performing, international luxury retail brand, look no further than Outletcity.