This article features content from Revolution 2018. Join us for in London March 2020 for our next event. Interested in learning more? Click here.
What is an "experience?"
ex·pe·ri·ence/ˌikˈspirēəns/

Both an event or an occurrence which leaves an impression and feeling on someone.
In his Revolution presentation, James Hawkins, VP of Business Development at Zmags shares how you can create experiences for online shoppers using rich content.
With content (and technology to help), you can truly delight online customers in so many unique ways, including:
Creating a consistent social-to-website experience
Guiding consumers' web shopping experience with relevant content
Blending dynamic content into category pages
Creating a seamless email-to-website experience
Making the content discovery process a "no dead end" experience
Watch James' full-length 20-minute presentation:
Details and highlights
► (0:50) Experience: defined
► (3:49) Purchase decisions are made from emotion (but we don't like to admit it!)
► (4:38) Experience is important
► (6:13) Make onsite an extension of social: True Religion
► (7:22) Guided discovery: Serena & Lily
► (9:05) Too much choice can deter purchase
► (12:04) Email to onsite experience for known shoppers
► (16:09) Increase web traffic around the Holidays
► (18:40) How Zmags uses technology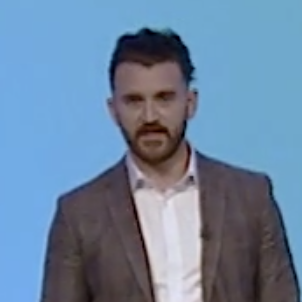 "Content is key to creating a rich digital experience on your website. It's also like a tree falling in a forest – someone's got to be there to hear it. Don't hide it in the corners of your website. Inject that content into the journey – don't just sit there and go 'this is the norm, we have this typical e-commerce process.' Change it up! Inject life into the process. Think about it as if it were your shop floor – but make sure it adds value, and allow people to interact in the way they see fit. Then, use technology to scale your efforts."
James Hawkins • Director of Business Development, Zmags
#Content is key to a rich #digital website experience – it's also like a tree falling in a forest (someone's got to be there to hear it)," says James Hawkins of @Zmags CLICK TO TWEET
By creating great content, putting it in front of shoppers on the customer journey, letting those shoppers choose the way in which they experience that valuable content, and using technology to scale, the digital experience can be greatly enhanced.
➤ Learn more about Emarsys' Content Personalization Engine
Handpicked Related Content: