This article originally appeared in The Retailer in November 2019 and has been adapted for the Emarsys blog.
In a hyper-competitive retail landscape, AI-enabled personalization can help retailers deliver experiences that lead to loyal customers.
And the climate in which retailers live is growing more unrelenting from several angles. Customers demand recommendations for them as individuals, but there are more brands that are getting closer to actually being able to deliver that kind of personalization — so the heat (competition) is quickly rising.
We've talked about how reactive marketing no longer cuts it. Marketers need a proactive approach in order to deliver positive experiences that keep customers coming back.
Here's the good news: with data as the great equalizer for brands of any size, artificial intelligence is spurring a new movement in marketing. This new era will be defined by proactive marketing.
AI helps retailers to do proactive marketing — learn how.
The Promise of AI
Research by Gartner shows those using AI for online commerce can expect to see a 25% increase in customer satisfaction, revenue, or cost reduction by 2023. This is because AI enables us to take mounds of data and turn it into actionable insights that can be used to improve customer experiences.
That said, I continue seeing many brands still investing in outdated tools and strategies and who, in time, succumb to subpar, reactive customer interactions… the very thing AI fixes!
Still other companies remain stuck in a "business-as-usual-mindset" where they market based on hunches and personal opinions. The problem with a "best guess" approach is the lack of real-time, data-driven information about customers' purchasing decisions. In a retail context, this approach can lead to serving customers irrelevant content and, therefore, missed revenue opportunities.
Retailers need to start considering solutions that ensure every customer interaction becomes enriched — not eroded — with time. This is precisely why brands need a platform that helps them, in essence, "continue" in the progression of the customer journey by personalizing communications.
This kind of approach will not only boost loyalty, but will propel you to the very top of the many competitors vying for your position.
Related: How are Marketers Using AI Today? [Q&A with Raj Balasundaram]
Strong Brands Beat the Market
The benefits of working with AI are clear from a business perspective. AI can also allocate marketing spend based on optimal allocation; it identifies the value of certain marketing activities as it relates to the broader business. All brands want the ability to predict the value of individual customers and their revenue potential… something AI quite eloquently performs.
For example, by using behavioral data, brands can predict engagement points that will escort a customer through their journey towards conversion. Thus, retailers can create better personalized experiences by targeting the specific audience segments at the preferred time.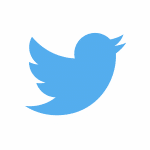 "By using #AI & #behavioraldata, you can predict engagement points to escort customers through their journeys to #conversion," says @HeathRJ CLICK TO TWEET
This might be as simple as an abandoned cart campaign that leverages AI to identify customers who've exited a purchase before checkout. Offers or incentives tailored to influence conversions (such as a new loyalty program tier or a discount) can literally be customized for individuals.
Knowing how to best allocate budget and identify tactics like next-best offers or in advance to increase campaign effectiveness is crucial to success. What's more, retailers can leverage data analytics tools to create projections of metrics such as purchase probability, customer loyalty, or estimated transaction value.
Value of Using AI
According to our research, only 37% of retail organizations are exploring the potential use cases for AI. Similarly, 52% of retailers are not able to manage real-time customer interactions. This suggests the retail industry is just beginning to harness AI technologies and its benefits.
As I've seen repeatedly, one big factor inhibiting AI adoption is apprehension. Lack of knowledge, fear of disrupting the status quo (or the unknown), silos, and constant pressure to drive results have actually caused some businesses to avoid AI.
Companies that have a foundation in place to drive value from AI at scale have a better chance of implementation. Brands can start by identifying where opportunities lie and begin building a robust AI strategy across the business rather than operating in silos — as this can hinder its impact.
AI is fundamentally transforming how retailers operate. From the way they manufacture products to how they're marketed to building ongoing relationships, AI is enabling retailers to revolutionize their approach. Perhaps more than anything, it can also provide the "WOW" kind of experiences that leave customers speechless, coming to you for their every need.
➤ Learn more about the Emarsys' Impact-Ready AI solutions
Handpicked Related Content:
See how top retailers use AI to predict customer behavior.