Advancements in AI, marketing automation, and machine learning have been well-covered – but what are the derivative implications of them? How else or where else will marketing be affected?
Some of the hottest areas of focus for forward-looking e-comm teams include:
Blockchain marketing
Cross-device identification
Real-time marketing
Voice-as-a-channel
The rise of owned channels as banner ads slowly die
And just as you thought the prophecies and predictions had come to a swift culmination, voilà! 2019 is well underway, so in lieu of limiting our outlook towards only the year ahead, we're sharing 5 can't-look-past virtual certainties for e-commerce marketers for the next 5 years.
5 Predictions For The Next 5 Years: Changes in E-Commerce Marketing
We did in-depth research, talked to practitioners across the industry, and asked top e-commerce marketing thought leaders what they're looking for in the next five years. Here's what we learned.
1. Blockchain will restore control of data to consumers and add more certainty for brands
Imagine being able to record, see, and cite immutable, incontrovertible proof of basically anything with your business.
Blockchain enables this kind of concrete record-keeping and lets marketing organizations add more certainty to aspects of the business where it makes sense. For example, a set-in-stone ledger of when an item was ordered, shipped, and delivered to a customer removes any chance of confusion or doubt.
Related Content: What Is Blockchain & How Is It Changing Marketing?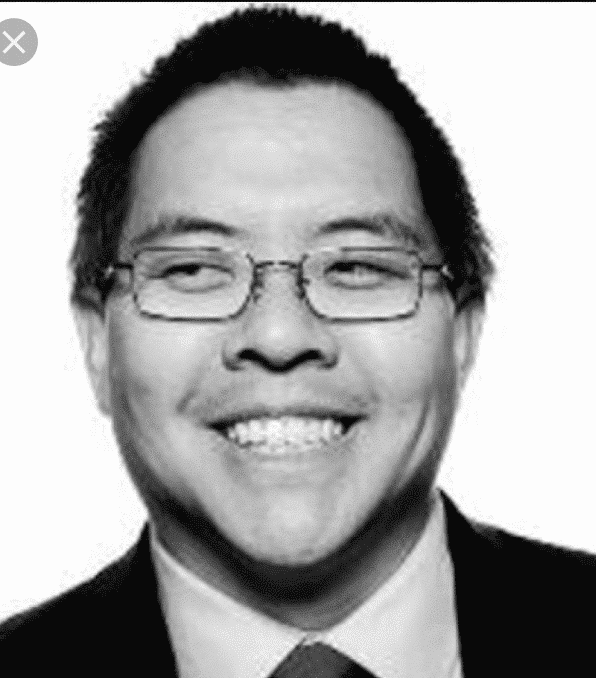 "In e-commerce, one of the biggest applications of blockchain is in lineage – being able to say 'this is where this data came from, this is it's reliability and cleanliness.' It creates a trail of evidence that says 'here's where we got this information from, here's this transaction data, here is this data providence.'"
Christopher Penn • Founder, Trust Insights & Marketing Keynote Speaker • @cspenn
"For #ecommerce, one of the biggest applications of #blockchain is in lineage & proving #data providence" says @cspenn CLICK TO TWEET
You can think of blockchain as a collective registry where any and all kinds of information can be permanently logged in a metaphorical eternal bank account. Once a transaction happens, it becomes recorded and "locked in." At this point, the data is recorded across all computing systems in the world and a new chain begins on top of it.
Blockchain and interrelated technologies will spawn new roles, too, as the greatest data explosion in human history continues to unfold. While blockchain technology is very much still in its infancy from a global perspective, more marketers will begin to implement it in small doses in the next five years.
2. XDID tech will allow cross-channel targeting
Whether on their tablet, laptop, smartphone, or another connected device, whether they're cruising down the road in their Tesla or consuming the hottest series on Netflix, consumers are continuously creating new data.
Marketing teams can use this data – not manually, but in conjunction with technology to help – to do targeting that is constantly "aware" or up-to-date of where each individual is with their brand.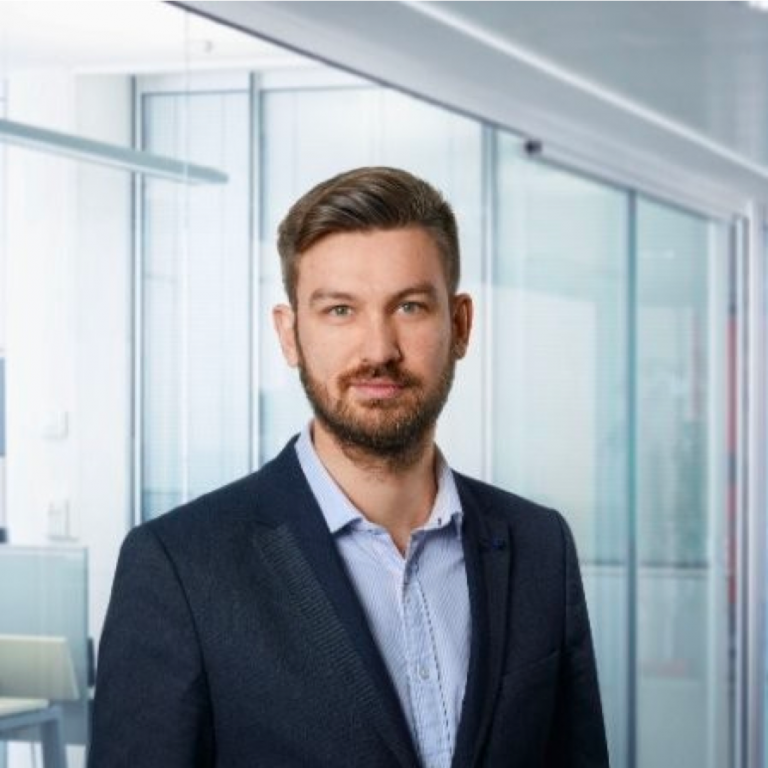 "We're seeing more brands adopt a plethora of channels. More consumers are engaging with more of these channels, too… and we're seeing some preferences emerge. We might see some people who prefer to engage via WhatsApp and Messenger, while others prefer email and direct mail, and still others who prefer to browse online but purchase offline. All of these customers have very different parts to their digital DNA… as brands consolidate their marketing mix and aggregate data into a single view… they'll better use this data around cross-device, cross-channel personalization."
Alex Timlin • VP, Retail & E-Commerce, Emarsys • @ARTimlin
"Customers have different parts to their #digital DNA… & brands will better use this #data to do cross-device, cross-channel #personalization" says @ARTimlin CLICK TO TWEET
There are two kinds of cross-device identification: contacts you know and unknown web visitors. Deterministic XDID involves known contacts, and lets you match digital IDs (like email addresses or website logins) with devices. Probabilistic XDID, on the other hand, is more difficult because it involves identifying unknown visitors by taking anonymized data signals and cross-referencing existing profiles to see if an individual can be identified.
While XDID will never define your marketing strategy, it will become an increasingly useful technology to create better experiences for customers. For brands, it will help reaffirm who they're talking with, where, and why.
3. Real-time marketing will finally become REAL
I'm hard-pressed to think of a more overused marketing buzzword over the last five years than "real-time." And if you've spent more than a few months in marketing, I have a hunch you'd agree – which is why we aren't using the term lightly or vaguely when we say that within five years, nearly all marketing will be done in real-time.
In fact, in some ways, it already is.
"Real-time marketing is a win-win for both customers and marketers… technology has made it possible to identify specific steps in a purchase cycle – before, during, and after a purchase – and respond accordingly with customized messaging. It will really help enhance the users' experience, and that may be what sets you apart."
Lindsey Murray • VP of Marketing Services, Blue Acorn • @ppcsearch_ninja
Yes, technology is allowing much more customer-centricity and immediacy for marketers. But real real-time marketing – truly being right there, in their mind when someone is in the midst of a purchase decision – is a matter of long-term branding work and an understanding of deep-seated, subconscious desires of consumers.
Related Content: How to Convert Online Shoppers with Science, Strategy, & Style: Brian Massey [Podcast]
Married together, these two perspectives will bring about a new age (and new understanding) of what it really means to be "real-time." Advantage: brands that both use real-time automation technology and create lasting impressions by understanding what drives customer behavior.
4. The voice channel will become more crucial in just about every sense
The essence and future of voice-as-a-channel is this: AI-driven voice technology not only recognizes your individual voice, but knows previous interaction history, and also understands the intent/desired outcomes behind a query.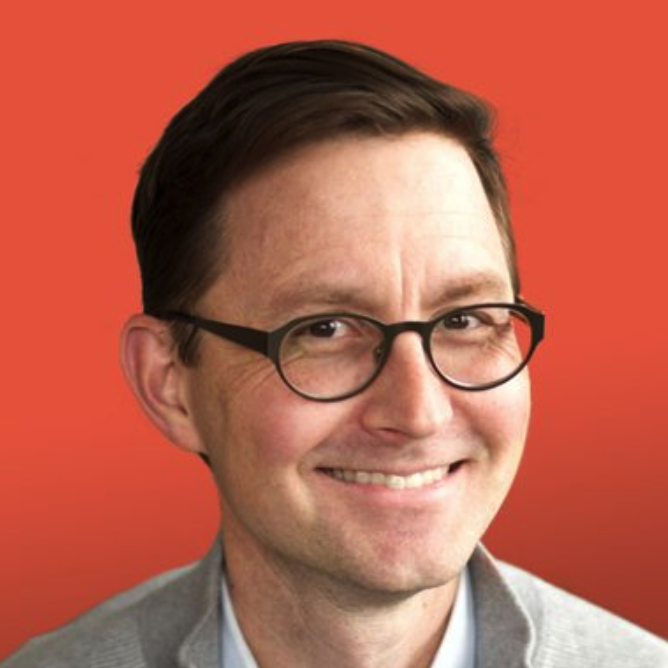 "Voice is huge. Connected voice devices are on people's wrists and in their pockets, cars, and homes… make sure you're aligned with the intent of your audience… write question-answering content, use long-form sentences, target those 6- to 8-word phrases, and reverse-engineer demand by satisfying your audience's information needs. That's what voice (and SEO) is all about."
Andy Crestodina • Co-founder/CMO, Orbit Media Studios & Marketing Author, Speaker, & Thought Leader • @crestodina
"#Voice is huge… connected voice devices are on people's wrists, plus in their pockets, cars, & homes," says @crestodina CLICK TO TWEET
Echo and Alexa may have pioneered the way, but it won't be long before other e-commerce brands adapt to a "right now," voice-driven shopping ecosystem. This need for speed and for ease is reflective of society's expectations for what a good shopping experience is.
The implications of voice-as-a-channel won't just be for shopping. As part of the connected IoT, online search, contacting a business or friend, and even commands to your connected home ("turn off the light") are all going to become voice-driven, voice-first actions.
5. The use of online display ads will come to an end
For everyone from media companies and publishers to e-commerce or consumer brands, there is no denying consumers' sentiments about banner ads: they just don't work anymore. Ad blocking plugins run rampant. Display ads inhibit a smooth web browsing experience. They're annoying, interruptive, and intrusive, and their rate of return is next to nothing.
Banner ads are like a bad (banner ad… get it?) drug – they're addicting to continue to invest in because we've "always used them," they aren't actually helping us (they're hurting us), and you get what you pay for (an overall unhealthy experience).
Spend on banner ads is decreasing, too. From this year to next, spend will go down by about 1.5% but then by 7% into 2021, according to eMarketer.
If there's a better way to completely alienate your core audience than one-size-fits-all, irrelevant, noisy banner ads, I can't think of it. As one article pointed out, "many companies would be better served by putting their display budget in barrel and lighting it all on fire."
But like energy, your acquisition and retention approach won't just vanish into thin air, no – it'll simply change form. Look for a re-emergence of permission channels where personalization can thrive. Whether using your website as a channel, focusing on email, or creating a useful mobile app where users can opt-in, these more trustworthy means of customer communication will come back into focus.
Final Thoughts
In the next five years, marketing may undergo more change than the previous 15 or 20. Societal bedrocks are shifting, and, as they do, so too do customer expectations that govern how we must market, meet customers, and mastermind in-the-moment personalized interactions. Marketers will literally be forced to embrace innovation, change, and adaptation or risk losing out to new-age competitors.
Among other technologies, these trends will greatly impact digital marketing in the next few years:
Blockchain technology will serve as an indelible ledger to track any kind of data
Cross-device identification will let marketers stitch together various data points to understand who customers are and what they really want
Real-time marketing will emerge beyond a buzzword and finally come to fruition
Voice will become one of the premier marketing channels as more consumers are using it to do various tasks
Banner ads will finally die; but this isn't a bad thing because it means marketers will forge more real relationships via other, owned channels like email
Marketing should become easier via automation, more sought after by consumers due to greater accuracy and relevance, and will, inevitably, be done with greater efficacy.
We've hosted numerous guests on the Marketer + Machine podcast that have reiterated (or foretold, as it were) aspects of these predictions and talked further about the future of e-commerce. Make sure to stay tuned and subscribe because we'll be featuring guests speaking on these specific predictions in the coming months.
► Get more on how these predictions will impact YOU and what you can do about them with our downloadable white paper: 5×5 2019: 5 Marketing Predictions for the Next 5 Years.
Handpicked Related Content: