Emarsys Summer Release 2020
Emarsys was recently announced as a strategic partner for Shopify Plus. To strengthen its offering for Shopify merchants, Emarsys has built new products to help shorten time-to-value.
The omnichannel customer engagement platform of choice for the fastest-growing Shopify Plus merchants.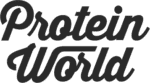 Release highlights
\

Dedicated Shopify Plus solution

With a dedicated Shopify Plus solution, you will have quicker access to your Shopify data sources, allowing you to rapidly create tailored automated customer engagements.
\

Shopify Plus interactions

Have real-time interactions with customers — based on your data from Shopify — across any channel (including your website), along with the next-best.
\

Shopify Flow integration

Leverage Shopify Flow automation and data within Emarsys to provide the most personalized and relevant journeys to each customer.

Arne Lorenzen
E-Commerce Manager
"With Shopify Plus and Emarsys we managed to set up a completely new and automated way to engage with our customers within just two months. ​We had all our lifecycle campaigns automated right from the launch. In such a short time and with so little human effort, I think that's a very impressive result."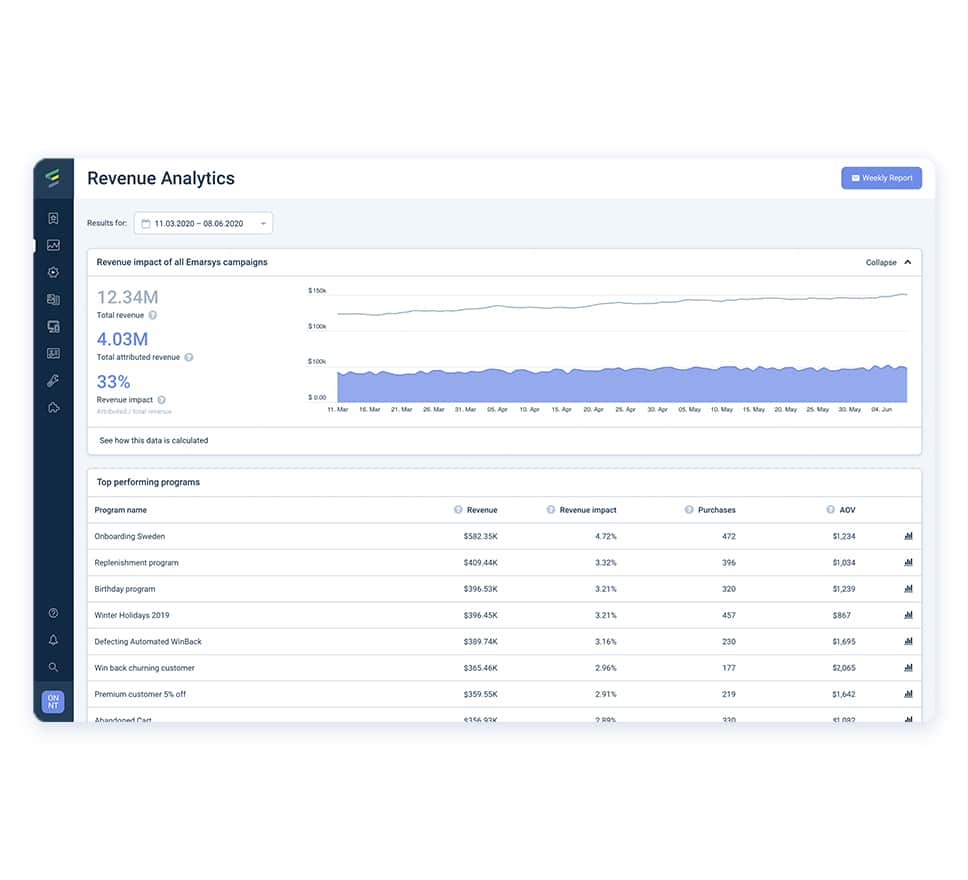 Accelerate business outcomes
Rapidly achieve the business outcomes you desire with proven strategies and use cases — crowdsourced from leading brands. With the strategic dashboard, you can measure and track revenue attribution in real time, to determine which strategies to focus on next.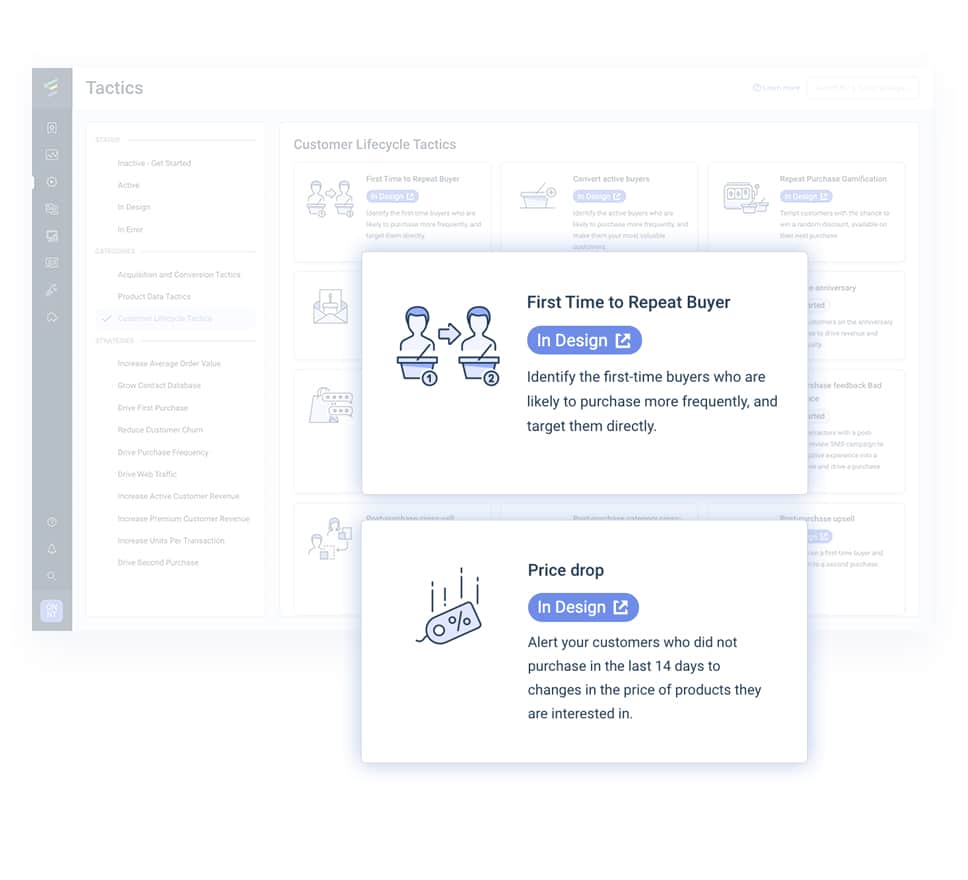 Actionable use cases
Move seamlessly from strategy to execution using omnichannel automation programs built into the platform. Quickly activate use cases that are most profitable for Shopify Plus merchants, such as price drop, back in stock, abandoned browse, post-purchase cross-sell, and dozens more.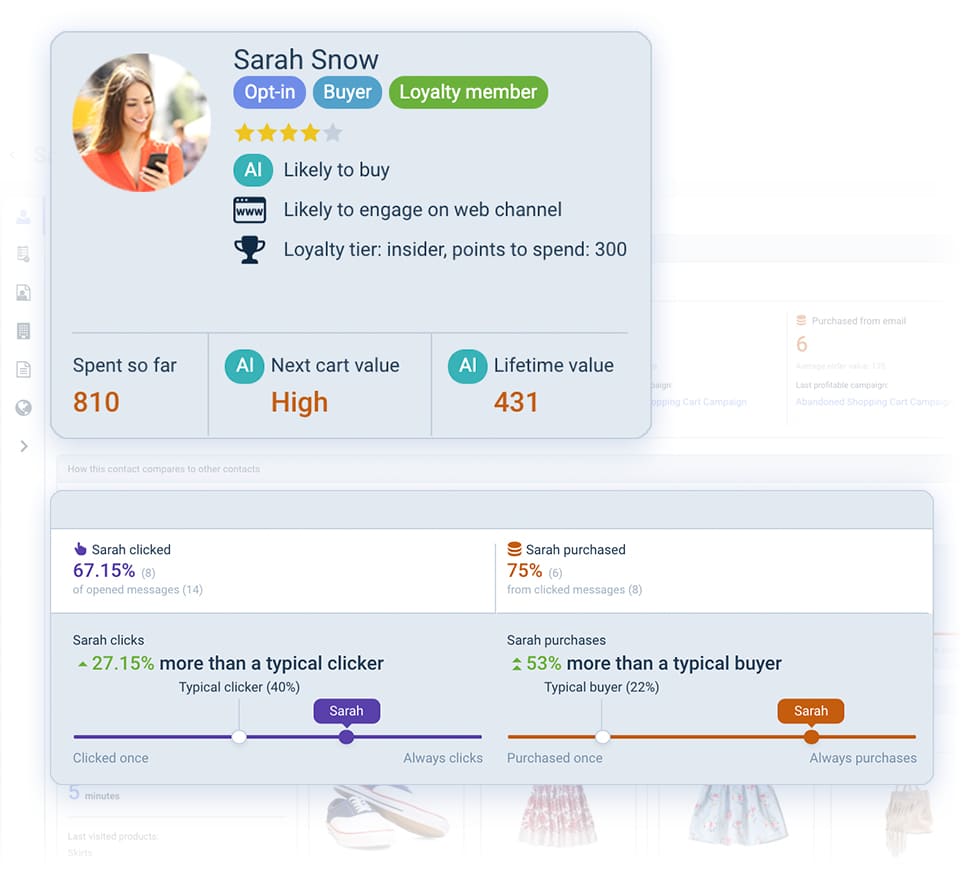 Understand your customers
Get a clear picture of who your customers truly are. Emarsys Certified App for Shopify Plus means that all your customers, customer behaviors, orders, purchases, and product data are synchronized in real time through a fully integrated CEP. Your historical and real-time data is matched to unified customer profiles so that you can understand your customers, their lifecycle, predicted value, and product preferences.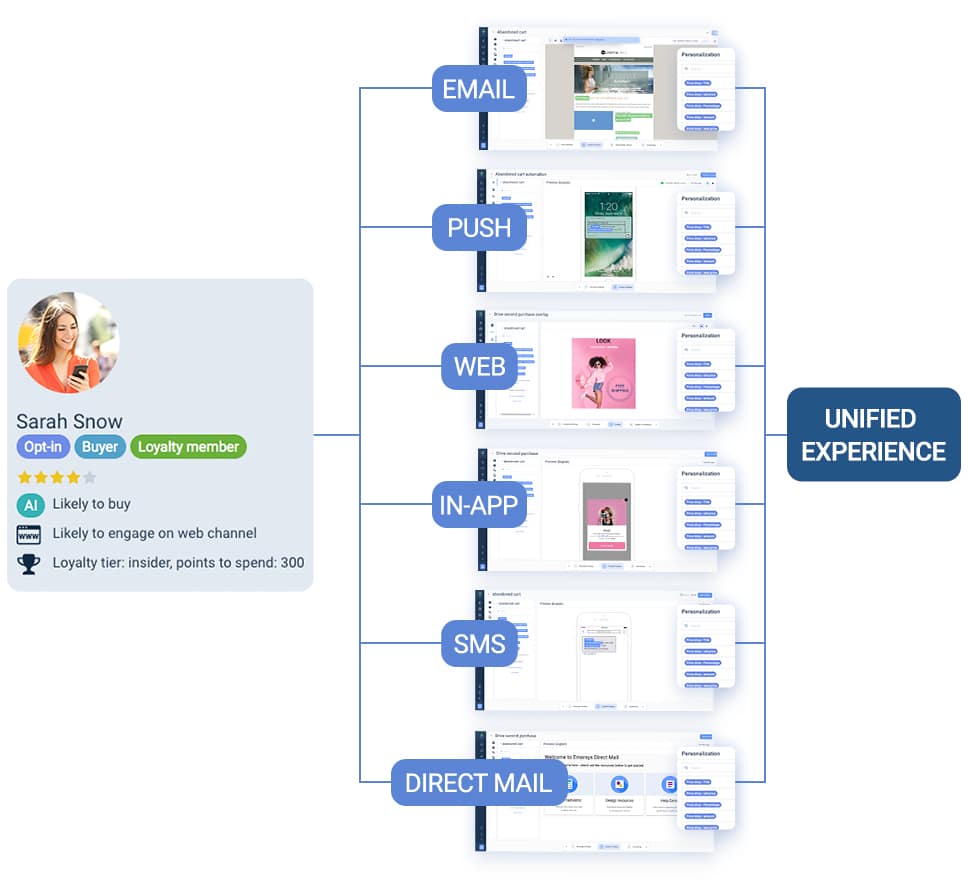 Deliver seamless omnichannel experiences
Deliver the true 1:1 personalized omnichannel experiences your customers deserve as they engage with your brand across all devices and channels. Drive purchase frequency and engagement using personalized product recommendations across email, website, SMS, in-app and direct mail, ensuring your customers receive consistent, seamless interactions with your brand.

Katja Boehnke
CRM Team Lead

"Emarsys provided the best inspiration and easiest implementation for our omnichannel- and automation-driven strategy without extensive IT resources."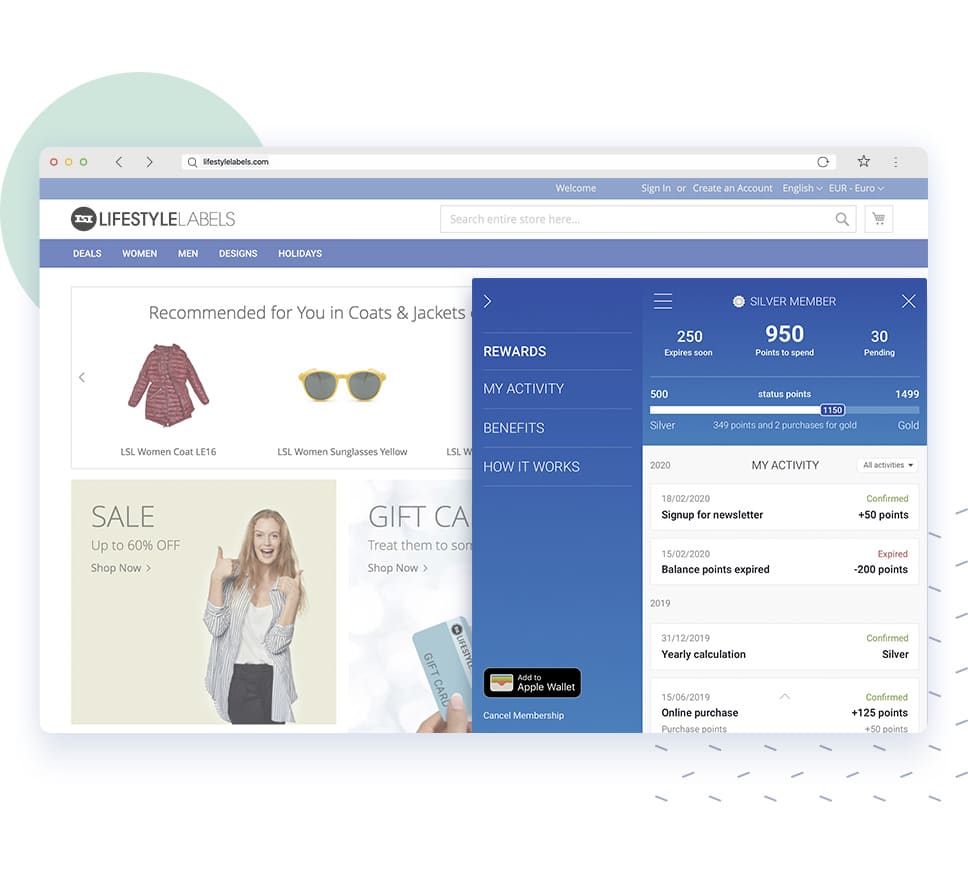 Foster loyalty
Launch a loyalty program to reward repeat purchases and reduce your reliance on mass discounting. Emarsys Loyalty is fully integrated, so you can easily leverage your consolidated data to deliver truly personalized experiences across all channels based on your defined loyalty tiers. Rapidly activate loyalty-specific use cases built into the platform without any IT or development dependencies. Increase Average Order Value using the Loyalty Wallet overlay, which lets members instantly access their points and exclusive rewards when visiting your website.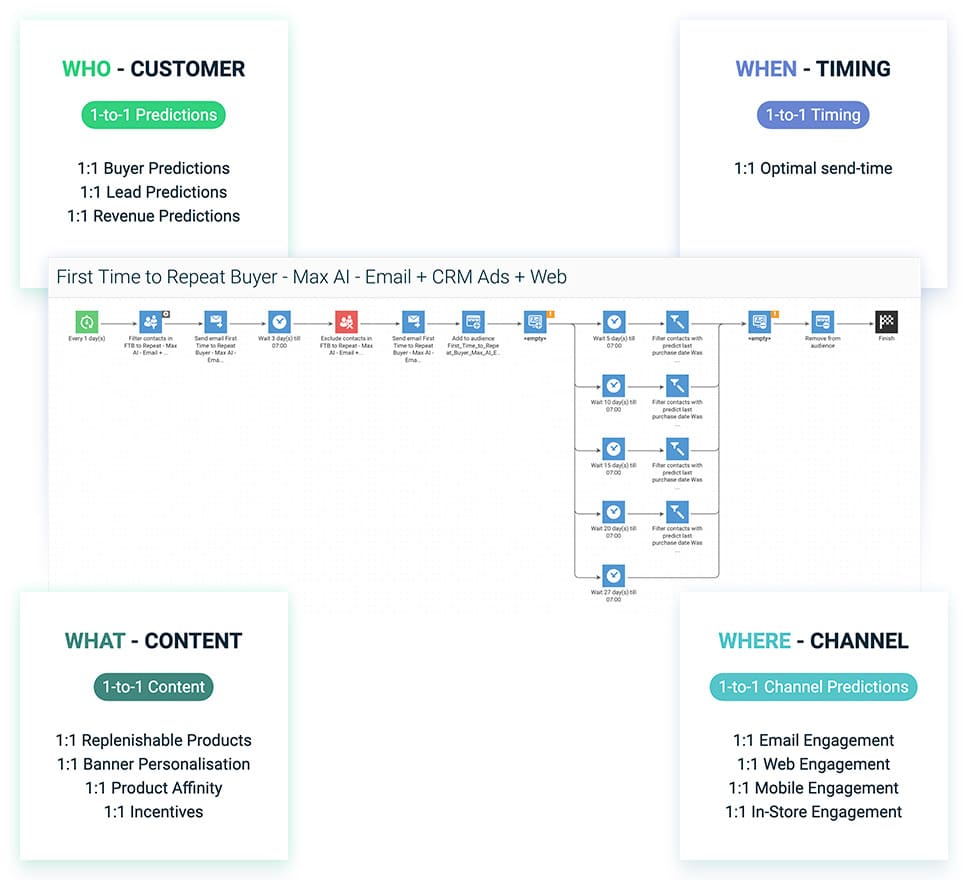 Scale 1:1 personalization
Prevent churn, increase conversion, and avoid costly marketing channels that are less likely to convert. Emarsys AI helps you deliver the right message, on the right channel, at the right time, and to the right customer at scale, while continuously optimizing each send to be more accurate over time. Focus on driving business outcomes, rather than having to scale personalization manually.

Dominique Moretti
Email Marketing Lead

"With its AI and easy-to-use performance monitoring capabilities, the Emarsys technology has given us back time to focus on high-value tasks, such as building roadmaps and planning long-term goals and objectives. ​Not only are our email and mobile marketing channels performing better, our team really likes using the platform, which makes this element of our digital marketing really enjoyable."
Platform key capabilities
Choose a leading Technology
Emarsys platform is ranked a leader for personalization, cross-channel campaign management, marketing automation.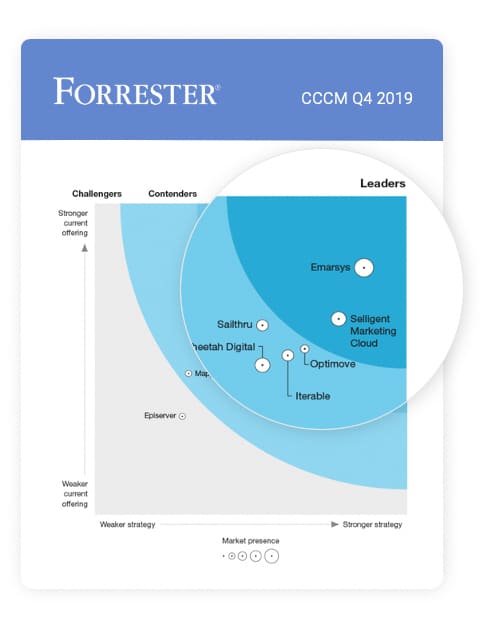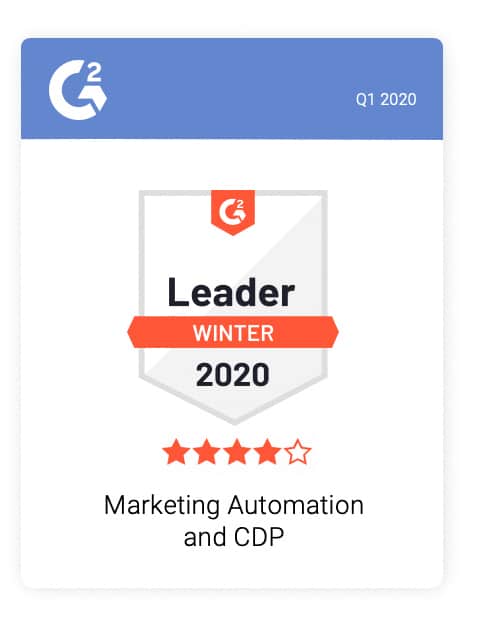 Proporciona las experiencias omnicanal altamente personalizadas que sus clientes merecen.