The Business
Retail/E-commerce
United Kindom
Covers 9 geographies
Party Delights sells more than 20,000 products online to a multinational customer base, including balloons, fancy dress, and stationary. They have everything you need for a good party.
Today, Party Delights is an award-winning company with 9 international websites, and three retail stores.
The Challenge
Scaling personalized emails
Maximising efficiency with a small team
Data Silos
Agile execution
Party Delights wanted to send highly personalized communications to every customer, but their previous email marking solution didn't have the technological capabilities to segment, automate, and personalize customer experiences.
With such a large product database comprising very similar products, it was nearly impossible for the team to automate effective product recommendations without using an algorithm-based recommendation engine. As a result, they spent too much time manually analyzing top-performing products, but their effort wasn't paying off.
Due to a strain on internal resources, they needed a solution that anyone within the team could use, without needing HTML knowledge. The team began looking for a new solution that could collect data from multiple sources (website, email, and preference centers) and turn it into meaningful communications.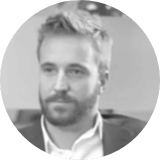 Ben Thomas
Former Digital Manager, Party Delights
"The level of segmentation and tools available to us on the previous systems we used were nowhere near as extensive. We'd still be targeting the wrong people with the wrong types of emails. We've found that relevance has been key for us; Emarsys has helped us segment down, even if it involves sending fewer emails to fewer people. We're still getting better response rates, better open rates, better click-through rates, and ultimately, more revenue."

The Solution
With data consolidated by Emarsys, Party Delights was able to lay the foundation for a new marketing strategy.
Predictive cross-channel marketing automation and analytics
Party Delights added Emarsys Predict, our sophisticated product recommendation tool. Within days, they were able to create an abandoned shopping cart program in the Emarsys Automation Center, and add product recommendations to their emails. Every click on the website, from email to mobile, could be tracked to ensure each customer receives content that is highly relevant to them. Party Delights noticed that customers were spending more time on the website, opening more emails on mobile devices, adding more products to their cart, and leaving positive feedback, which has helped drive customer loyalty and customer lifetime value.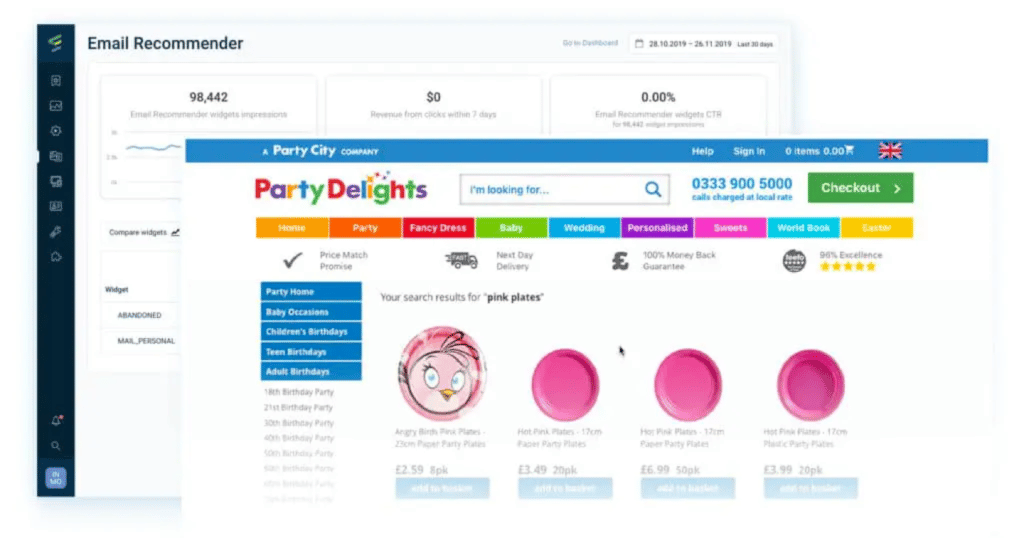 Because of Emarsys, all of the segmentation and personalization can be done within one intuitive platform, without the need for IT support. The team can see in real-time which products are generating the most revenue. Going forward, they plan to implement Emarsys Smart Insight to add a greater level of customer intelligence to their solution.
Deliver the


predictable, profitable

outcomes that your business demands with our omnichannel marketing solution
Request a Demo