SAP Emarsys Provides 385% ROI
Organizations who use Emarsys are finding higher channel adoption, greater productivity, and less IT cost and reliance. According to an IDC Business Value study sponsored by SAP, interviewed organizations achieved $4.7 million per year in benefits with 35% more productive marketing teams.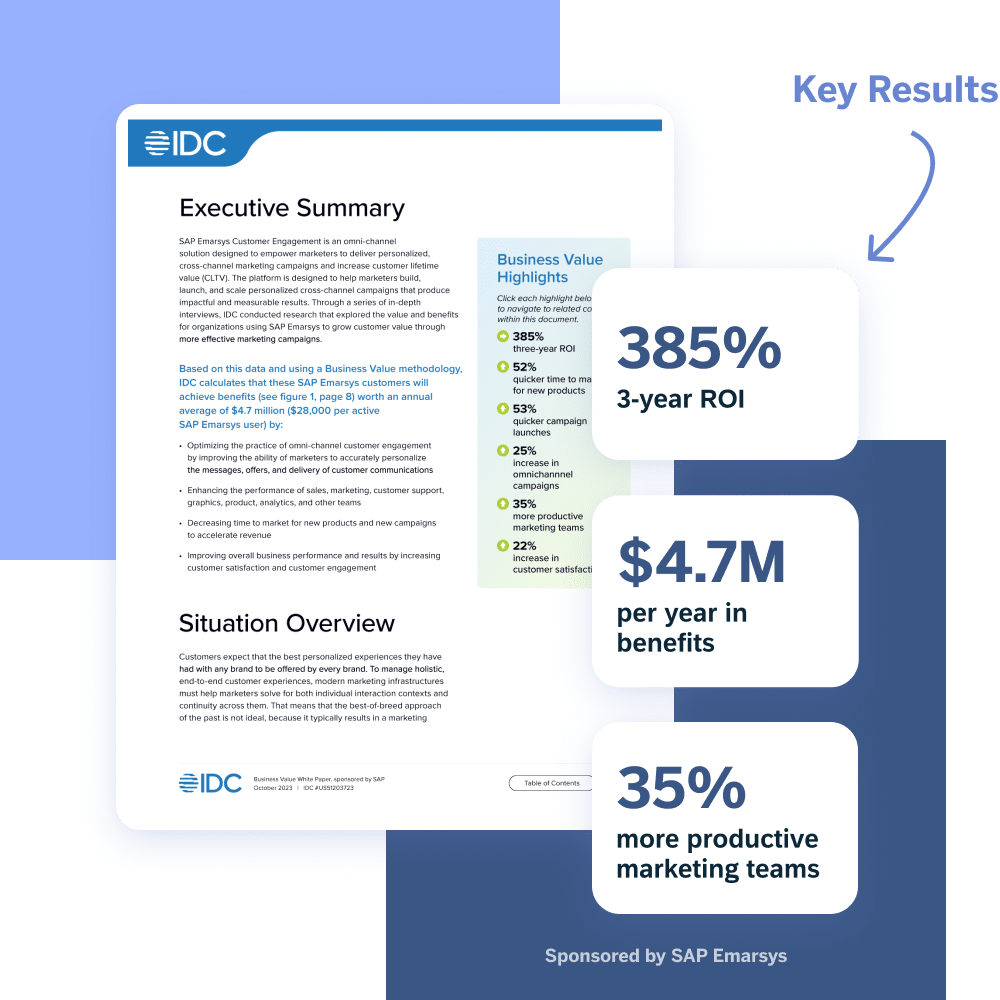 Key Results
Insights are based on seven interviews IDC conducted with SAP Emarsys global customers across retail (4), financial services (1), manufacturing (1), and real estate (1).
$4.7m
Achieved per year in benefits
17%
Of revenue is attributed to use of Emarsys
25% Increase in omnichannel campaigns
35% More productive marketing teams
Less IT Cost and Reliance
53% Quicker
campaign launches
"My organization has benefited from having the data in the same place. It has given us the ability to set up a campaign in 1 day compared to 1 week. Also, the number of people involved in a campaign decreased significantly when we moved to Emarsys"
IDC Business Value Snapshot, sponsored by SAP, The Business Value of SAP Emarsys Customer Engagement
Get more from your Omnichannel Personalization
To satisfy today's customers, simply personalizing on multiple channels won't cut it — you need to provide seamless, consistent experiences across all channels.
See our omnichannel marketing hub page for resources and strategies to help you deliver more 1:1 engagements that build customer loyalty, increase lifetime value, and drive growth and revenue.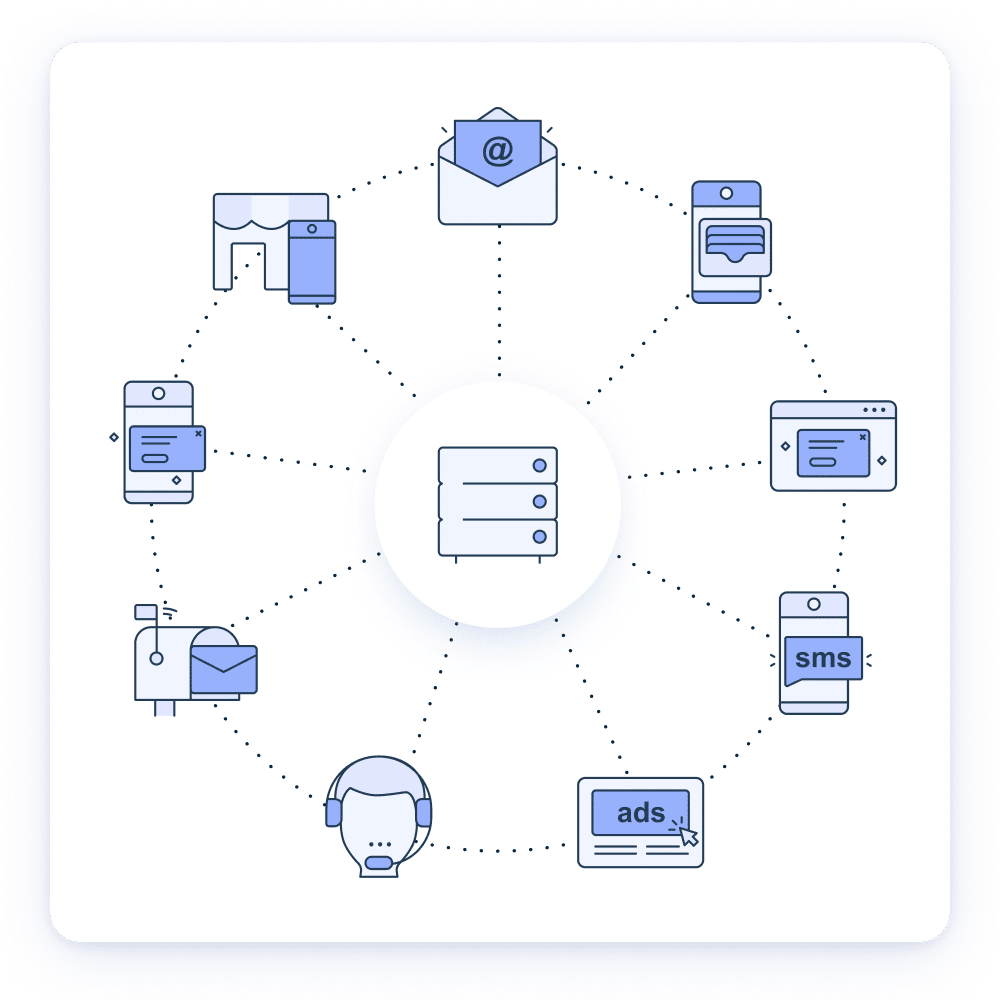 The Results From Our IDC Business Value Study
To increase customer loyalty and grow your business in a tough economy, your marketing team must be able to effectively engage customers across channels with personalized content. With SAP Emarsys, we found marketing teams see:
Higher channel adoption
Greater productivity
Less IT cost and reliance
Download the IDC Business Value Study to assess whether you're getting the right value from your customer engagement platform today. 
Get your copy of the IDC Study
Discover what organizations had to say about SAP Emarsys.