Day 2 at Retail Revival was a jam-packed party featuring a roster of global power players all spilling insights on "Commerce Anywhere."
Dominant industry leaders including Facebook, Pizza Hut, and PUMA were contrasted by rapidly growing up-and-comers like Lounge Underwear. Yet all shed much-needed light on how they're teeing up contextually relevant, real-time, personalized experiences at scale, anywhere a customer chooses to interact with the brand.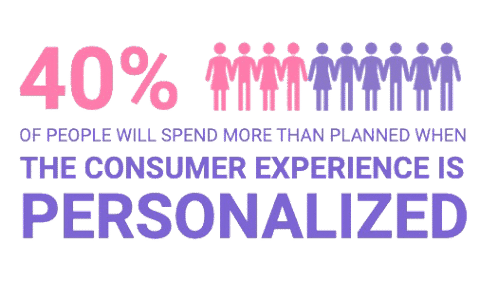 Major themes explored earlier today included:
The rise of mobile vs. email, social, and offline
David and Goliath — industry giants vs. exploding start-ups
International, exponential expansion vs. struggle and loss during quarantine
Even with e-commerce at peak growth, most global retail sales still happen in physical stores — a stat I'd have not anticipated. But the role of the store is evolving from transactional to experiential.
Think about how digital has boomed just since, say, 2008 when email was basically the sole marketing channel (and most were cookie-cutter mass sends). Here we sit 13 years later with more ways to personalize a single email than there were comms channels back then.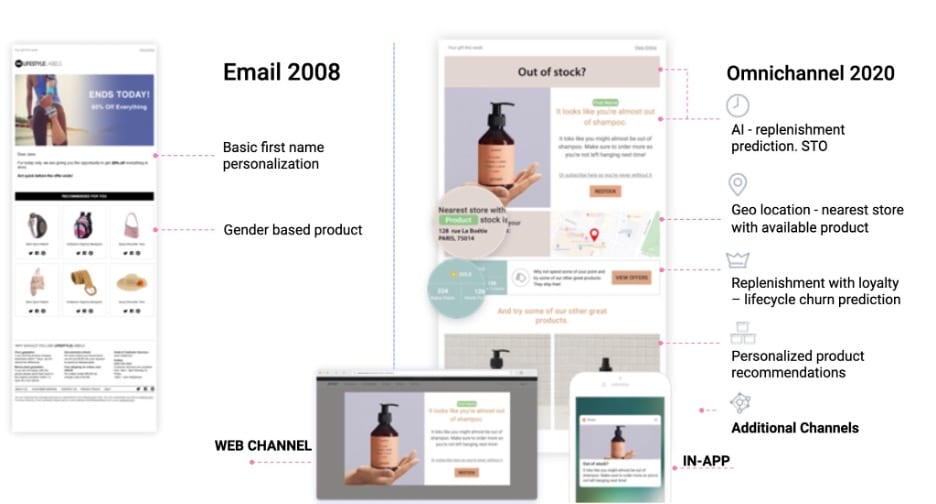 Here's how presenters have prepared for the spike of digital, profited in lieu of the pandemic, and personalized across channels.
High-Growth North American Retailers Going for Gold
Though many physical locations (and local mom and pops) had to close their doors over the past 18 months, North American e-commerce has not dwindled, as total online sales will hit $1 trillion USD in 2022.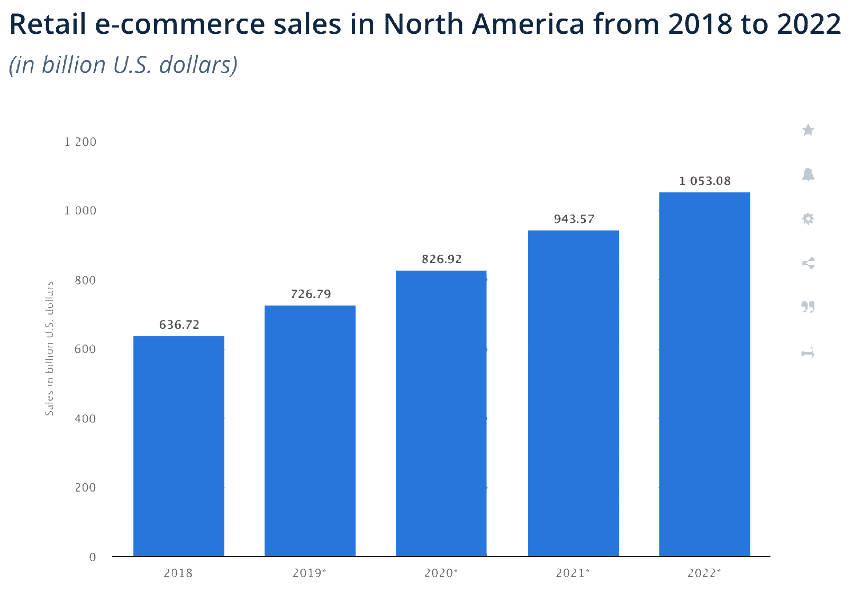 Day 2 speakers from Del Monte, Gaia, Facebook, the well-known brands shared below, and more shared incredible brand stories of how they rode out the storm, drove revenue despite so much uncertainty, and how they're preparing for retailing in the new age.
Char-Broil's Content Optimization and Brand Ambassador Work
Grills are a relatively large investment, contrasting from, say, a kitchenware brand you may use to eat that food, as shared below. Because of Char-Broil's long sales cycle (5–7-year post-purchase window) they believe educating consumers through "how-to" content is the most important part of their marketing.
Char-Broil grew their Oklahoma Joe's list 289% by:
Implementing a pop-up ad and inline form
Running a custom sweepstakes with two sister brands (hunting and fishing)
Sending recipes and how-to email and newsletters,
Defining the right points in the purchase journey to opt in
Carly Dubay, Marketing Manager, shared how she even tracked this segment on its own, separate from the larger database, to record behavior changes.
Leandi McMurphy, Marketing Director, shared that cross-functional collaboration in content creation is what makes the difference. Internally, they partner with the other teams who are experts in how their products work so that marketing can focus on execution, creativity, and ingenuity.
While most industries have been scattered in the past 12 months, surprisingly, the outdoor cooking industry spiked. As people look forward to more outdoor hangouts, Char-Broil is poised for a breakout Summer.
How Instant Brands Supports Customers Wherever They Shop
Between box stores, direct-to-consumer sites, and e-comm marketplaces, how does a homegrown kitchenware company enable "commerce anywhere" while maintaining brand equity within its commoditized industry?
On top of a recent rebrand, another challenge Illinois-based Instant Brands faced was that consumers prefer to pick up and hold appliances before buying. With store closures and restrictions in place, that became difficult in 2020.
The solution, as described by Lindsay Ball, Sr. Digital Marketing Manager, was to not try to control where or how customers bought, but to look at themselves as the storefront and partner with big-box retailers and other online channels. Brand recognition and traffic wasn't the issue; but enabling freedom for consumers to choose wherever people wanted to buy was a key necessity.
In the last year, Instant Brands generated the following results after adopting a "commerce and personalization anywhere" approach:

Conversion rates have gone beyond expected, and the brand has become more forward-thinking than ever. Projections going forward are not only easier to make but also looking up.
Rising Above Down Under: Australian Retail Success
Australian e-commerce saw highly accelerated growth since April 2020. By the start of 2021, online shopping stats neared forecasts initially set for five years out.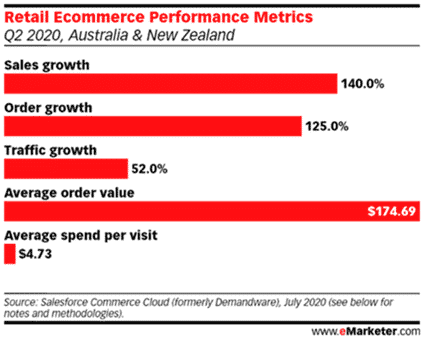 E-commerce has subtly morphed into a core component of Australia's economy and a godsend for consumers who have been working from home.
Booktopia cracked the customer loyalty code
Booktopia, Australia's leading online book retailer, scaled to $200 million per year by harnessing a renewed customer loyalty approach.
Steffen Daleng, CMO, shared how the brand's unique loyalty strategy delivered results and how his team spearheaded an effort to offer cross-channel experiences.
"We build an experience that goes across any channel. What's the big difference between Booktopia and everyone else? We're willing to say goodbye to revenue for the sake of not creating a bad experience for customers. We'd rather lose out on an order than disappointing a customer… we structure our acquisition and retention program after that. We look at 'how many customers are we expecting to acquire or how many units are we expecting to ship out during the day' then we model our marketing plan after that and make sure we're not putting too many orders into the system at any given day. We always deliver on our promise to customers."
As Edwin Gan, CRM Manager, explained, the key to Booktopia's stratospheric growth lies somewhere between their refined loyalty and CRM strategy — and simplifying instead of complicating.
ECO. Modern Essentials drove revenue 276% YoY since January 2020
Natalie Peat, Finance & E-Commerce Manager, at Australia's leading essential oils and wellness brand explained how prioritizing customer experience and brand interaction over sales delivered ridiculous uplifts in premium customer revenue, lifetime spend, and purchase frequency.
The brand's move to a more complex but more automated customer journey (they switched to Emarsys in 2020) where the customer guides and decides what they get, not the brand.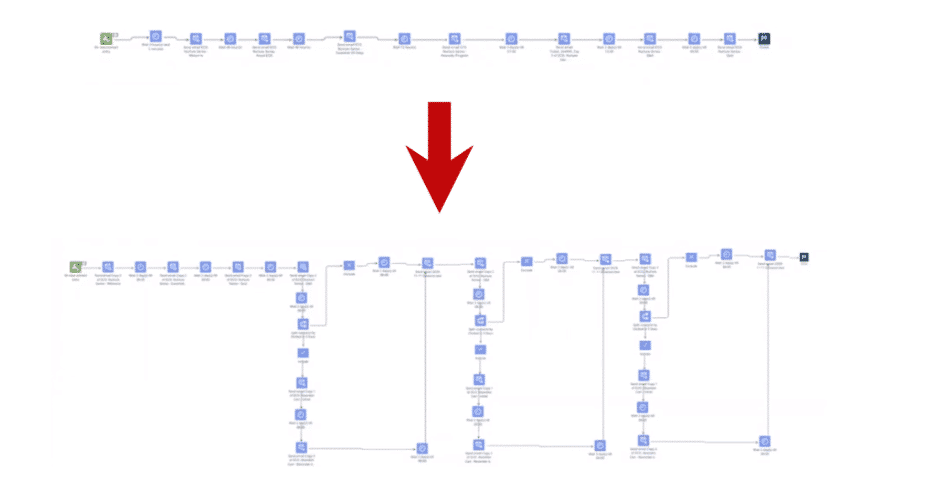 Due to their investment and commitment to improving personalization across the lifecycle for their wellness-loving database, ECO. saw the following results: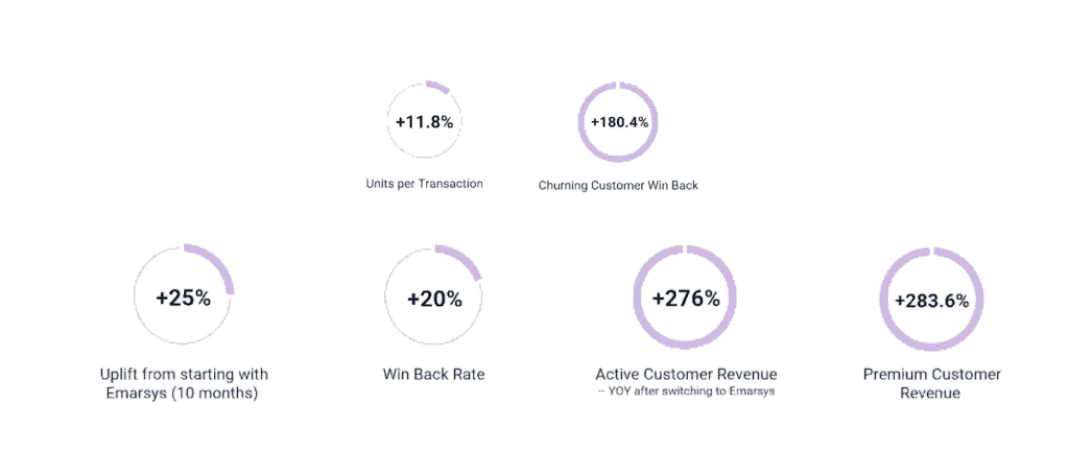 Related: Rewatch Aussie Retailer Strandbags' Story to See How They Use First-Party Data
Final Thoughts
With the concept of Commerce Anywhere in mind, retailers are focusing on reaching shoppers at every touch point.
If there is a new normal, it isn't one where in-store is eliminated, and marketers only have to worry about digital. It's one where they'll have to become even more channel-agnostic in their approach to meet buyers wherever they happen to be,
► Check out more global speakers from around the world in our Day 2 on-demand sessions or sign up to attend Day 3, here.