Over the past several years, Google has been developing a host of easy-to-use AI algorithms, templates, and tools to enable widespread AI adoption for marketers and their respective companies.
We recently announced a new tech partnership with Google Cloud that will ensure we're providing our clients with the best in AI marketing. The joint venture will enable our client brands to take advantage of better real-time predictions all enabled by AI.
With that in mind, we wanted to reflect on how much Google has done with AI. Let's explore a few examples of how they've led the way for brands and marketers.
AI Innovation for Brands, Data Scientists, and Marketers
Google is making it easier than ever for brands to use AI to connect with customers. Here's several ways they're doing it.
1. Partnering with Tech Providers
Google's network of partners allows for sharing of services and data in a new way, especially for the brands who work with those tech providers and rely on high quantities of quality data to feed their machines.
Emarsys recently partnered with Google Cloud to build a Real-Time Decision Framework, which will provide customers with even more real-time marketing products and tools.
Collaborating with Google's AI engineers on Google's Kubernetes engine to enhance real-time analytics and AI models, we're now able to help our client brands provide real-time predictions on more than 1.4 billion people, while enabling clients to respond instantly to consumer behavior.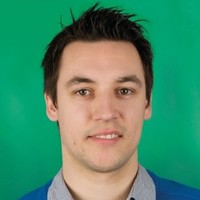 "Together, we're using something from the area of AI — Bayesian learning (machine learning based on statistical data) — based on BigQuery. Emarsys sends out emails to 1.4B+ users, and the point is to send them out at the right time, and that's not trivial. The timing makes a big difference. They're using our BigQuery Data Warehouse solution… to constantly see when an email needs to be sent out."
Michael Menzel · Specialist Customer Engineer, Machine Learning, Google

According to Levente Otti, Head of Data at Emarsys, the norm used to be daily batch processing of data. Now, if an event happens, marketing actions can be executed within seconds, and customers can react immediately.
Google partners join an ecosystem of big data excellence to enable real-time marketing on a much broader scale.
2. DeepMind, Image Recognition, and Google Cloud Video Intelligence
In 2012, Google developed a neural network that could mimic human cognitive processes, enabling it to, after a lot of practice, recognize images of cats.
In 2014, it acquired a startup company called DeepMind, leading to the creation of AlphaGo, which was its first real push in developing a self-learning algorithm.
While the public heard about these kinds of developments, what they didn't see was the subtle roll-out of deep learning and machine learning within Google's suite.
Image recognition was the first major use case for Google's deep learning, but image enhancement is its latest breakthrough. The machine evaluates the data that's present in an image in order to replace or replenish areas of images that are missing.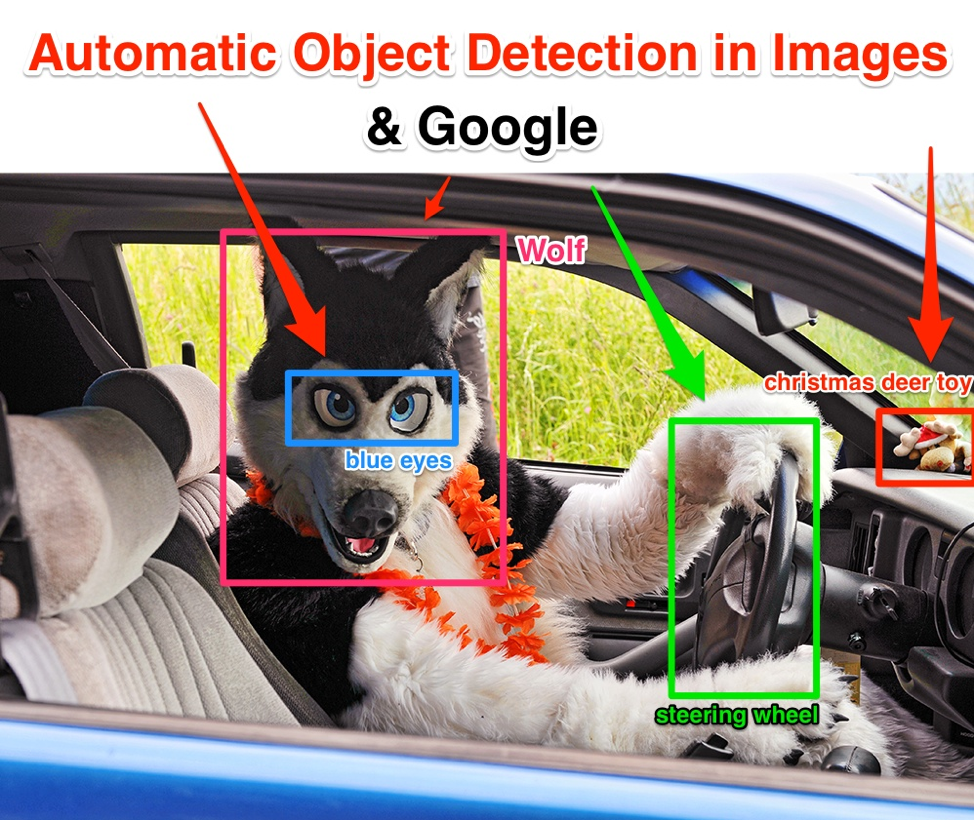 Application of image recognition can be used both for consumers and companies. It could enable an e-commerce or retail brand to easily search for the right image (in a vast library) for a promotional email based on attributes of that image, for example.
Google AI in action can also be found in their video platform.
Users of the platform can automate segmentation and the analyzing of content/context of videos, along with a host of other use cases.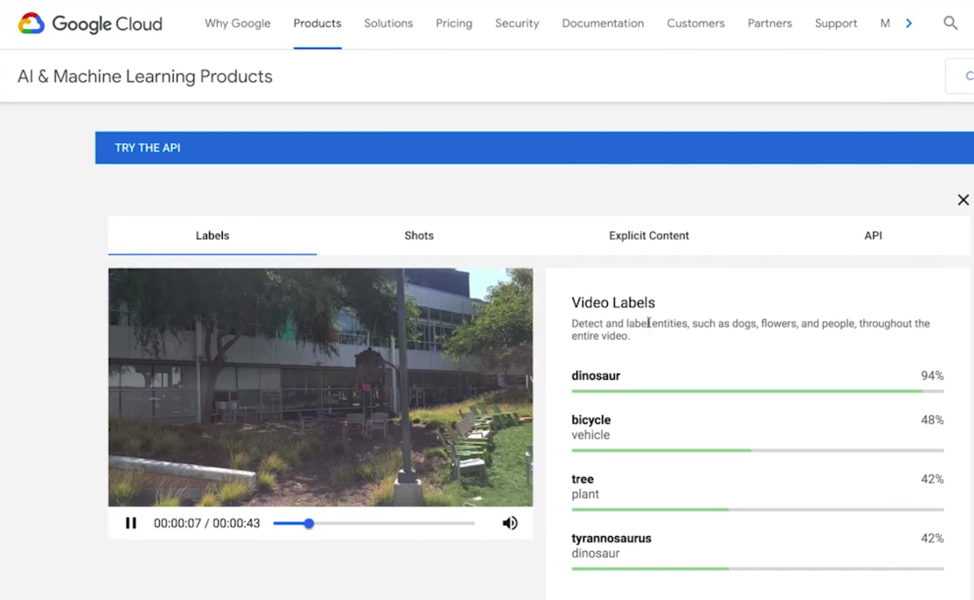 The Video Intelligence API can also help filmmakers, content creators, and marketers quickly and easily understand (and analyze) a large library of video content.
3. Machine Learning, AutoML, and TensorFlow
Rather than keep everything proprietary, the Google team actually takes the opposite approach — they provide several community-enhancing, open source tools for just about anyone to get in the machine learning game.
Google's Cloud AutoML, for instance, is a suite of machine learning products that enables developers with limited machine learning expertise (or data) to train high-quality models.
Google's Technical Director of AI Ashwin Ram explained how this works when he came on our podcast: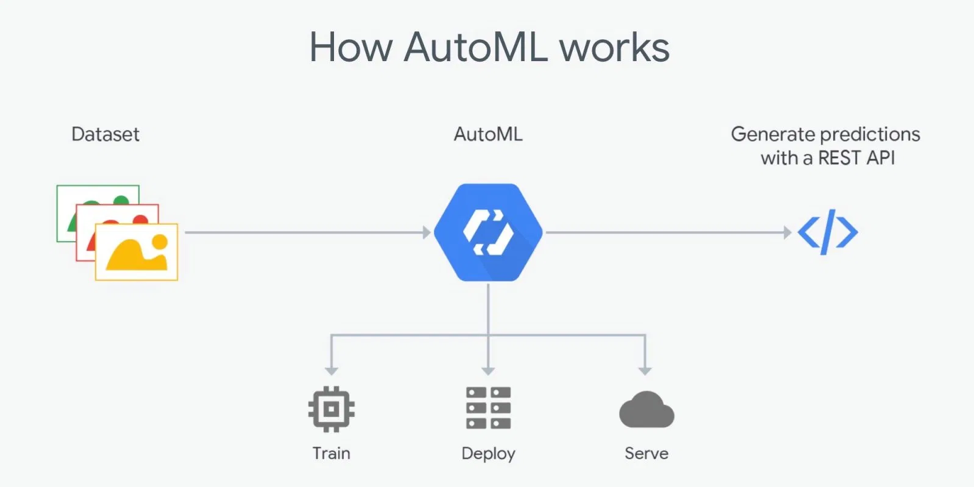 TensorFlow is another open source artificial intelligence library that enables developers to build their own models for numerous use cases including voice/sound recognition, text applications, image recognition, time series, and video detection. It uses data flow graphs to build models and allows developers to create large-scale neural networks with many layers.
TensorFlow and Google's open ML library essentially allow anyone with minimal skills to train computers to use their own models and start making predictions.
Conclusion
The intention for Google's innovative team has always been to make work and life easier for the world. They're baking AI, ML, and deep learning into everything to enhance how people get things done or discover information.
"That's the end goal in a smartphone with machine intelligence: the true digital personal assistant, ultimately predictive and vastly knowledgeable — the part of your brain you're not born with." — Dave Gershgorn, Popsci.com
Our newfound partnership and ongoing collaboration with Google on AI marketing innovation allows us to work alongside the brightest data scientists in the world as we help transform predictive analytics for their customers and ours. We also believe this partnership will ensure that our clients directly benefit from Google's advancements in AI application.
Handpicked Related Content:
➤ Emarsys' recent partnership with Google will allow marketers to  respond instantly to customer behavior as we can now provide real-time predictions on 1.4+ billion people. Learn more from our Head of Data, Levente Otti, in his recent case study interview with Google.
Artificial intelligence adoption is on the rise… are you in?
GET THE E-BOOK