Retailers are beginning to change their relationships with clients by offering a complete omnichannel shopping experience.
With an omnichannel approach, customers can interact, explore, and buy anywhere, anytime.
To assess the ways that omnichannel shopping is starting to reshape the retail scene, The NRF and FitForCommerce launched the Omnichannel Retail Index in 2015.
The goal was to evaluate how retailers and brands from multiple verticals were implementing key omnichannel features across web, mobile, store, and cross-channel.
This post will share a few key stats from this year's findings.
What Is FitForCommerce?
FitForCommerce is one of the leading boutique consultancies that helps e-commerce and omnichannel businesses to make smarter business decisions. FitForCommerce also provides omnichannel shopping insights and statistics.
The 2021 Index examines how 100 retailers and brands perform against 250+ criteria across web, mobile, and in-store.
They broke things down among four performance indicators including:
the level of digitization for retail
omnichannel potential
shopper behavior, and
level of innovation
What Is an Omnichannel Strategy?
An omnichannel strategy means consolidating all of an organization's touchpoints, like physical shops, social media, email, and more. Customers are empowered to move flawlessly between these channels without experiencing any impasses.
Compared to a multi-channel approach, omnichannel puts the client at the core instead of the channel or platform.
Let's get into the index.
Omnichannel Retail Index Methodology
The Global Omnichannel Retail Index was created as a method for estimating omnichannel retail development and achievement.
This year's data suggests that with the forced digital acceleration sparked by the pandemic, new technologies are quickly becoming "best practices" quicker. Ideas that were preached about just a year or two ago — like unifying all customer data in a centralized platform and communicating in real-time — are now table stakes.
State of Omnichannel Retail
Retailers with a complete omnichannel approach keep more than 89% of their clients compared with those that don't.
Furthermore, omnichannel organizations will see a 9.5% increase in yearly revenue, instead of 3.4% for organizations without it. As customers become more accustomed to omnichannel experiences, the chasm will continue growing.
Online loyalty programs are also a major component of omnichannel success: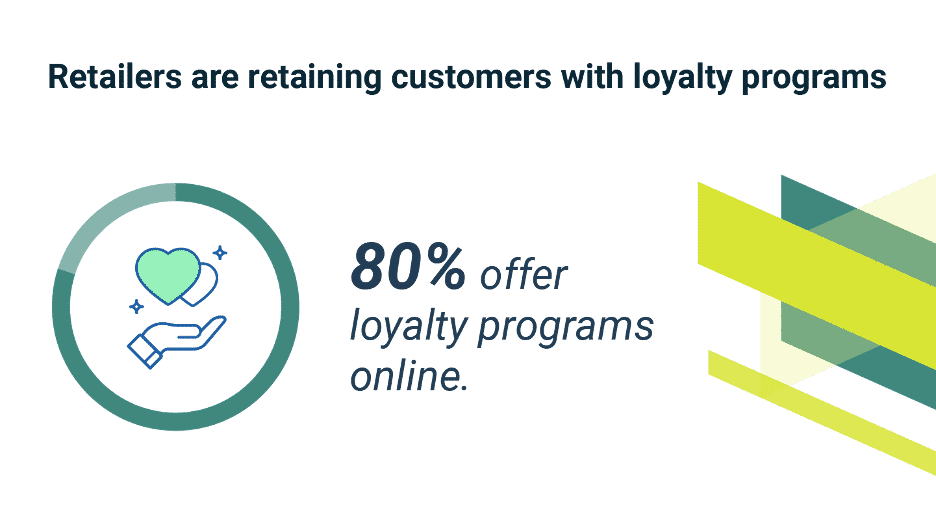 An omnichannel approach that consistently combines separate channels adds an extraordinary benefit to online businesses.
How Can Retailers Benefit from Omnichannel E-Commerce?
How might retail marketers reap the rewards of omnichannel in 2021?
An omnichannel strategy is rapidly becoming the norm. As indicated by a Coresight report, 74% of retailers have either begun their omnichannel integration or have effectively executed it. Those companies that have not yet considered omnichannel marketing are losing ground to those who have.
Below are three major benefits of omnichannel retailing.
1. Better Customer Relationships
As omnichannel expands, marketers are gaining a better understanding of shoppers. With better tools and better data, the experiences marketers are delivering are moving from touchpoints to moments and memories.
2. Better Data = Better Experiences
Customer data is a vital component of an omnichannel approach. By using this information and customer consent, advertisers can send customers what they want on the channel they prefer.
Understanding which buying stage customers are in allows for relevant content to be sent their way to inspire action. And in an era where things are moving online (from in-person), digital must resemble or even outpace the quality of the experience brick-and-mortar used to offer – and with almost no friction whatsoever.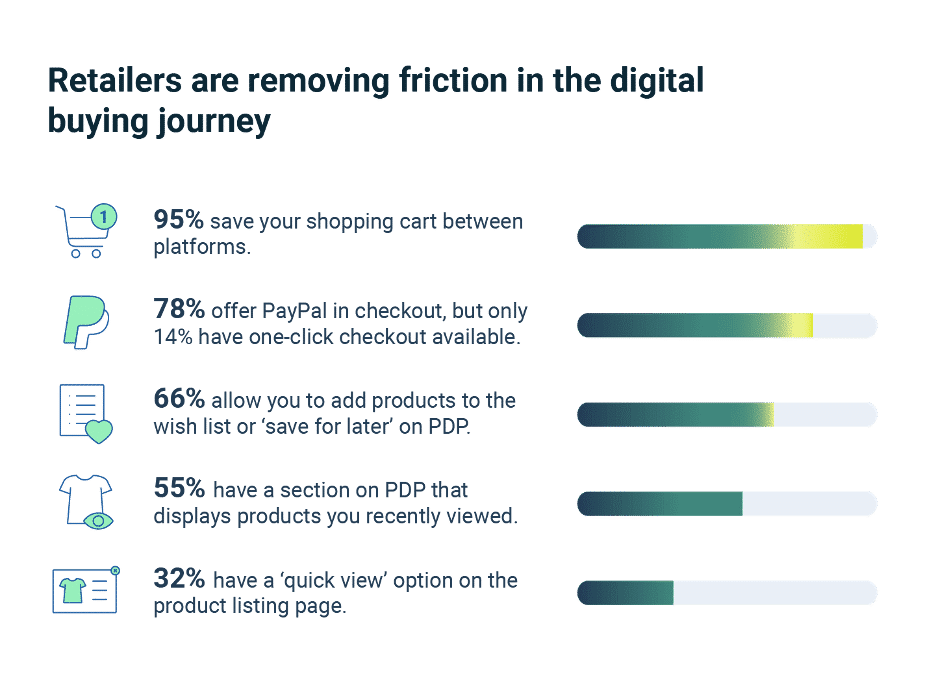 3. Reduces Wasted Inventory & Decreases Customer Churn
The times of retailers losing business because of unavailable inventory might be culminating.
An omnichannel approach benefits organizations by giving them a supply chain advantage. Less stock is wasted, and the ability to determine exactly what customers need, when and how is improving.
An omnichannel approach makes it simpler for organizations to predict stock and execute. It's also easier to retain customers and keep them happy with an omnichannel approach so there's less turnover or churn.
Conclusion
Omnichannel companies are rethinking the client experience, and offering more complete, more holistic experiences.
Organizations like Amazon, Disney, and Starbucks have set a high standard and consumer expectations for what omnichannel looks and feels like have risen.
FitForCommerce is a boutique consultancy and growth accelerator that helps digital businesses and omnichannel retailers make smarter investment decisions on strategy, technology, and marketing implementation. You can learn more about their offerings here or grab the 2021 index with 50+ fresh retail/e-commerce statistics you need to know here.
Handpicked Related Resources: