Santa Claus can't possibly go through wish lists, build toys, orchestrate delivery plans, and fly his sleigh around the globe alone — his elves, North Pole staff, and reindeer help him scale his tasks to ultimately delight boys and girls across the world. Similarly, you can turn to AI marketing to help scale your efforts and bring joy to each and every one of your contacts this Holiday season.
Why You Need Personalized Marketing Campaigns

For online retailers, the holiday shopping season represents far and away the most lucrative season of the year.
As an e-commerce marketer, you're busy trying to drive interest in your products and services, increase the chances of conversion, and ultimately maximize revenue.
But that process starts well in advance of the snowflakes, stockings, and seasonal spirit.
What's at Stake This Holiday Shopping Season?
Planning for the holiday season begins during the summer months: RIGHT NOW. And it's critical that, if you haven't already begun planning your holiday marketing campaigns, you begin ASAP.
Why? The holiday season is vital to overall yearly revenue. Consider these figures:
Online shopping sales hit a record high (after eclipsing offline sales for the first time during the 2016 Holidays) in 2017, at $108.2B — up 14% from the year prior (Adobe).
Mobile sales soared last Holiday season — up 28% year-over-year to $35.9B.
Retailers reported $7.9B in online sales on Black Friday and Thanksgiving 2017, up about 18 percent from 2016 (Reuters).
Now, more than ever, you have a unique opportunity to enhance your customers' personalized experiences as they skate through the purchase journey on your website during the 2018 Holidays.
Online purchasing can be complemented with things like custom incentives, personalized discounts, perfectly offered promotions, and much more (which we'll unveil below). Last year, 30% of revenue generated during Cyber Week (week of Nov. 22) was due to AI-powered product recommendations (G3 Communications).
Start ramping up now to be prepared to satisfy the intense Holiday demand that lies ahead. The steep increase in demand goes through the roof during the winter months, particularly from mid-November through mid-January:

Additionally, online Holiday spending has risen steadily over the last ten years, nearly doubling since 2006.
With so many options available at the touch of a screen, especially for largely commoditized products, why would someone choose to buy from your company? How are you supposed to reach them, and with what appeal?
Running mass promotions isn't a scalable way to personalize offers for individual consumers; trying to manually analyze millions of consumer profiles and generalize patterns isn't efficient or accurate.
That's why, when thinking about how to take advantage of consumers' heightened purchase intent during the holidays, you need to start thinking differently.
By using the valuable customer data you've collected, you'll be able to cut through the clutter and deliver the incredibly granular personalization your customers expect.
We've gathered insights from industry experts and scoured the internet to build the most comprehensive list on how businesses can increase online sales using highly targeted, personalized, 1-to-1 marketing this holiday season.
Here are 20 of the most innovative techniques you can use right now to drive more sales during the 2018 Holidays.
Collecting, Storing, and Using Customer Data
Customers generate and provide enormous amounts of data. Here are three things to do with it.
1. Use historic data from last year to market smarter
The Holidays are an ideal time to look at historical customer data and make more informed decisions about who to target, when, and with what content/promotions this year.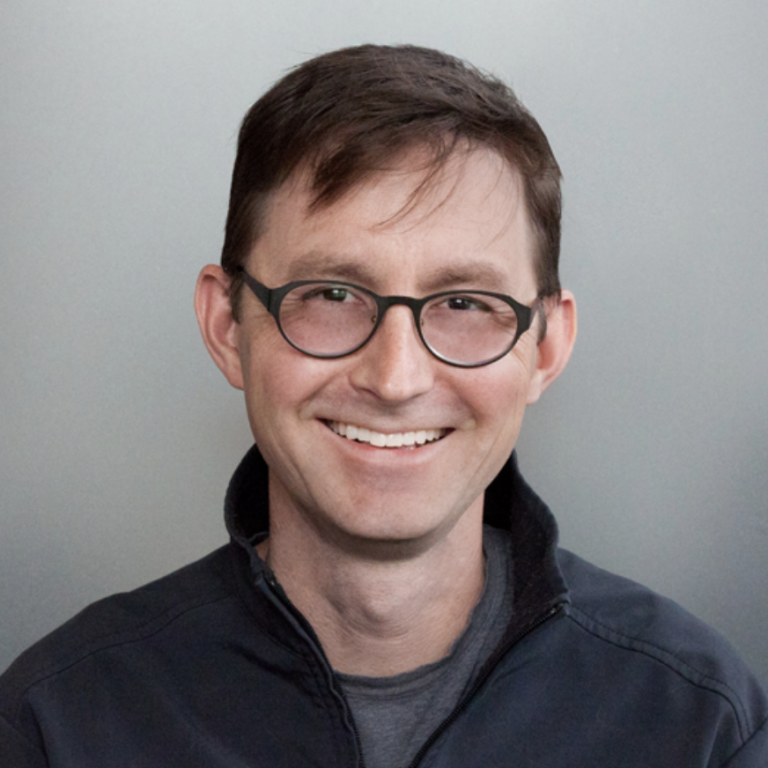 "Look at every promotion and ask, who would be most interested in this? Who do you have on your list that buys in that category? Who shops early? Who buys at the last minute? [Use data to] match your audience to the promotion for better conversions.
Andy Crestodina • Strategic Director, Orbit Media Studios • @crestodina
"Use historic #data to push #holiday sales, & match your audience to each promotion" says @crestodina CLICK TO TWEET
Use data to figure out which segments would be most interested in specific categories — and augment your campaigns with AI to send at the best time and with the best content across your database.
2. Use data to localize your promotions as much as possible
Small- to medium-sized businesses can get ahead of their competitors (especially the larger, national ones), by working to build customer loyalty among the local population with targeted, hyper-personalized promotions during the holidays. You can use data to build "lookalike" audiences on social platforms like Facebook to target members of your local community who have not yet purchased from you.
Anita L. Saleh, Vice President Specialty Leasing at Taubman, offers advice for capitalizing on local opportunities: "know the demographics of the shopping venue you're in and choose your products accordingly." She suggests focusing on your niche, and owning it by leveraging your valuable customer data. "Don't imagine yourself as the first retailer who's going to make a million dollars selling iPods to seniors. Instead, focus on your most-likely buyers… use all available shopper data, traffic patterns, and past traffic history during the holiday season…"
➤ Pro Tip: Consider using language native and unique to your city or local community in all marketing content, email, SMS, and social media dialogues. Take custom photos of local, recognizable landmarks in your region, and use them in your marketing.
Personalization, AI, Retargeting, and 1-to-1 Marketing
Once you've collected customer data, it's time to use it to your advantage. Here are seven innovative techniques to reach customers with targeted, 1-to-1 messaging.
3. Use AI marketing technology to make real-time offers
Trends show consumers are waiting for the right deal, as they've been conditioned to expect a flurry of promotional offers from which they can pick and choose.
Advantage: marketer.
Using AI-enabled technology to send the customized message to individual customer, at the time most likely to encourage engagement will help you win every time.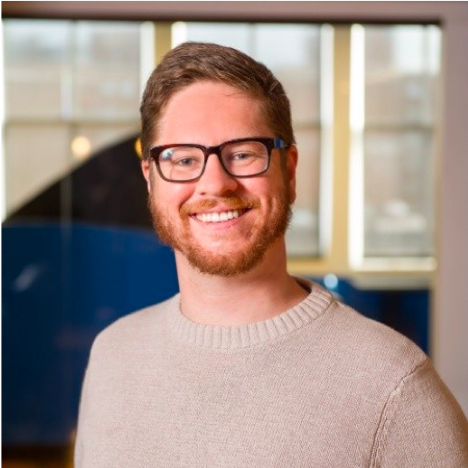 "All you want for Christmas is artificial intelligence. Trust me. Jokes aside, too many marketers haven't started to explore how marketing AI tools can help them produce and perform at scale like never before. And that means marketers need to start testing out AI now—well before the big holiday rush."
Mike Kaput • Director, Marketing Artificial Intelligence Institute • @MikeKaput
"Marketers haven't started to explore how #AI can help them produce at scale like never before…so start testing AI now, before the #holiday rush" says @MikeKaput CLICK TO TWEET

4. Use data to send push notifications
That rich customer behavioral data you've been collecting can help you trigger effective push notifications and in-app campaigns, sent when individual users are most likely to be receptive.
You can use your technology to recognize each customer's activity patterns, and send a push notification when someone is most likely to be receptive and engage, regardless of whether they're a night owl or an early bird.
Many marketers simply remain unaware or unconcerned with the value that a perfectly timed (and impeccably written) push message can have in an age where people are, quite candidly, addicted to their smartphones.
But during the holiday season, there's nothing quite like a well-timed push message to incite a swipe.
5. Price competitively, and know what consumers will spend
The average person spends roughly $930 on holiday shopping. That's a lot!
What if you could use a machine to recommend products and incentives that weren't based on rough estimates or generalities, but each individual's product affinities and likely spending range as predicted by their past actions?
If you truly want to stand out, especially if you're operating in a largely commoditized marketplace, you need to go beyond simply making educated guesses on how much to charge for a product, or the right discount value.
This is a biggie if you want to optimize pricing on a per-customer basis.
You can use AI-powered recommendation engines to leverage customer data and automatically deliver the best incentives to each customer, using rules that you set in advance. The right platform then uses deep learning capabilities and underlying AI to make optimized offers based on each customer as an individual, drastically increasing their likelihood to convert.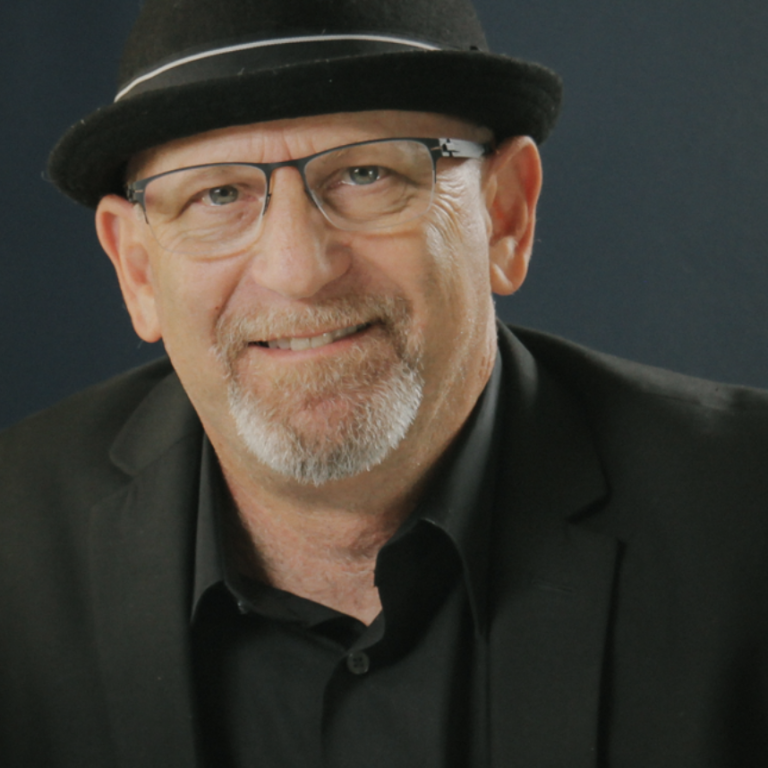 "Tis the season to capitalize on personalization. If you have the right technology in place, you have access to insights about your customers and prospects. Respond with personalized recommendations for gifts. Ramp-up your use of buyer behavior intelligence and you'll ramp up holiday sales by reducing the stress of making gift decisions."
Barry Feldman • Online Marketing Super Freak, Owner, Feldman Creative • @FeldmanCreative
➤ Pro Tip: Specialty Retail Report advises marketers to "Track your customers' purchases. Knowing what your customers are buying (or not) will help you spot which products are trending up and which are losing steam, so you can focus your selling efforts where it really matters."
6. Offer special discounts or incentives for top-tier and returning customers
Delivering personalized incentive recommendations is a must.
You should have incentives ready for a wide range of customers: low spenders, high spenders, medium spenders, frequent buyers, infrequent buyers, buyers of category A, category B, etc.
But to add an extra dimension to your customer retention strategy, get beyond target audiences and segments to deliver truly personalized incentives – recommending the best incentive for each and every individual. And doing it at the right time via the right channel.
The goal for Q4 should always be to amp up sales, and that most certainly means rewarding your most loyal, valuable, and likely-to-buy customers with personalized interactions and incentives.
Consider it a great way to say "thanks for your business."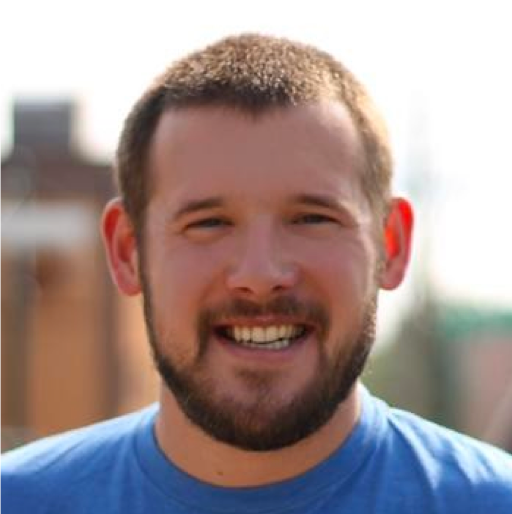 "Retailers need to leverage data to understand the customer's value to the brand, provide lifecycle-specific messaging and maximize each interaction by implementing artificial intelligence strategies that deliver true 1:1 interactions across multiple channels."
Colin Clark • Strategic Consultant, Emarsys • Email
7. Initiate customized win-back campaigns
It's your task to re-inspire defecting, inactive, and seasonal shoppers who have bought from you before.
At no time is this more important than around the Holiday season.
The goal of win-back email campaigns is to convert idle contacts by offering an irresistible custom offer, typically with a fantastic deal.
Best practice tips to remember include:
Copywriting is crucial. Win-back email subject lines should use clear language alluding to "missing you", "where have you been?", and the like.
Be specific. Be clear with the offer, and specify where, when, and how it's valid.
Get to the point. Remember, these customers haven't bought in a while; show all critical information "above the fold."
8. Run dedicated abandoned shopping cart sequences
Around the Holiday season, you'll inevitably notice increased shopping cart abandonment rates.
Online shoppers (especially those who are not loyal buyers) often have multiple tabs open, searching for similar items with several comparable merchants.
We like to think of the abandoned cart message (most commonly sent via email, but also as push notifications or SMS messages) as a reminder to customers.
While it's possible they might have just gotten distracted and "X'ed out", completely intending to return and purchase, it's more likely they truly did abandon their cart in lieu of another option, or for no reason at all.
That's why, as a last-ditch effort, win-back messages need to be incredibly persuasive, exquisitely concise, and extra polite.
Your goal: gently remind a customer they began a cart, carefully ask them to return, and kindly provide a clear CTA (usually a link taking them back to their saved items).
9. Create a sense of urgency
Ever heard of Open Time Content? Around the Holiday season, this kind of functionality is truly king.
Open time content supercharges email engagement by enabling individualized, dynamic content widgets geared toward each customer.
You can use them to instill a sense of impending disappearing availability.
One great way to do this around the Holiday season is to use a "countdown clock," or live, embedded timer to really drive home that fleeting, must-act-now message to accompany a particular promotion or deal.

Jeb Blount, Author, Speaker, and CEO at SalesGravy urges you to find a point of differentiated value during the holiday season. "During this time of year, you have to give your prospects and customers a more compelling reason to make a decision now than to wait until later," Blount says. "This means getting creative with your offer, price, value added services…"
Strategic Advice and Best Practices<
Sometimes stepping back and taking a bird's eye view of your campaign is helpful. Here are six bigger-picture considerations to take into account.
10. Invest time, energy and capital toward holiday campaigns
Q4 is a more critical sales period than the previous three quarters combined. Considering how much potential revenue is on the horizon, dedicate additional resources toward holiday-specific campaigns.
Consumers are more likely to see your ads, engage with them, visit your web site, and convert during the holidays.
Marketing agency Group 8A reports that during the holidays:
Ad impressions increase by roughly 50%.
Click-through rates nearly double.
Direct traffic to brands' websites increases by about 150%.
Conversion rates go up by about 60%.
If there is ever a time of the year to really splurge on your marketing efforts, it's now.
11. Start early
When it comes to Holiday campaign planning, you need to start early. That process should typically begin in the summer months, and should be complete well in advance of November.
According to the National Retail Federation (NRF): "Each year about 40 percent of consumers begin their Holiday shopping before Halloween. Many people like to start shopping early to spread out spending".
By beginning to plan and execute campaigns earlier rather than later, you'll begin to garner more sales while your competition lags behind.
Deborah Weinswig, retail expert and Managing Director at Fung Global Retail & Technology, encourages consumers to buy early, and businesses to be ready to fulfill last-minute orders.
"Encouraging consumers to shop early for the holidays is doubly beneficial for retailers. First, it can result in consumers purchasing "top-up" presents closer to the holiday; in other words, shoppers 'buy early, and buy twice.' Second, early shopping can ease the logistical challenges retailers and their partners face as demand builds to a peak."
"Encourage consumers to shop early for the holidays. It results in purchasing "top-up" gifts closer to the holidays & shoppers who buy early buy twice," says @debweinswig CLICK TO TWEET
At the same time, consumer expectations of immediacy and rapid fulfillment continue to increase, so retailers must be ready to push cut-off dates for holiday purchases to the limit".
12. Consider trying a "Black November" strategy
Engaging in what's been coined a "Black November" approach can help set you apart early on.
Marketers electing to run this kind of campaign essentially offer Black Friday-like deals, beginning November 1 and running through the entire season.
You can change the deals every few days, or run a dedicated "Pre-Black Friday" campaign for several weeks.
This kind of strategy isn't for every company, but can work well for brands selling gifts such as toys, home electronics, consumer electronics, and apparel.
13. Send greetings, thank-you's, and/or small gifts to customers to show goodwill
In lieu of selling to customers on the major holidays, consider sending value-based content that evokes emotion. You can try:
Sending "Happy Holidays" push notifications or emails.
Tokens of appreciation like gift cards, tickets, or in-app credits.
Simple "thank you" notes including discounts or offers.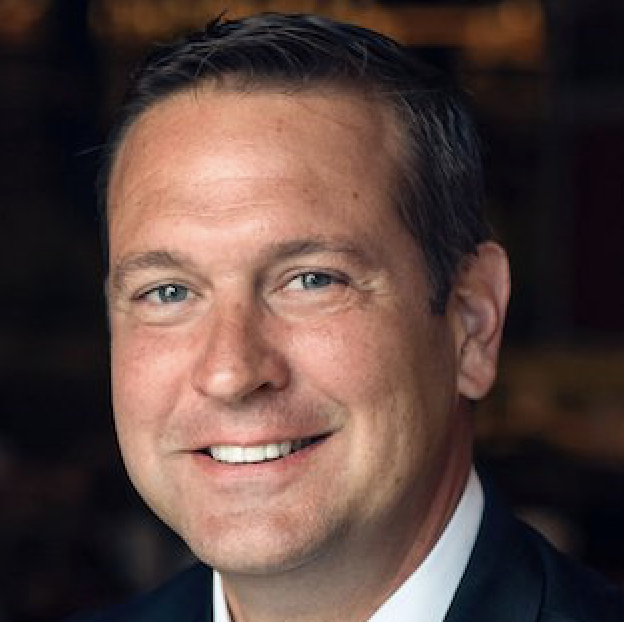 "The one thing retailers neglect over the Holidays is the Holiday mood — we all want to get into the Holiday spirit. And it's fun to buy and receive gifts. Help your customers to get in the mood. Don't always go straight for the sale. And remember that emotion beats promotion every time."
Michael Brenner • Speaker, Author, CEO, Marketing Insider Group • @BrennerMichael
"During the #holidays, don't always go straight for the sale — emotion beats promotion every time" says @BrennerMichael CLICK TO TWEET
14. Extend shipping deadlines
Last year, about 20% of retailers extended their shipping deadlines to allow more time for packages to be delivered within the late-December timeframe.
It's one small, but fairly significant tactic to consider, especially for companies with very large inventories and massive amounts of orders being placed daily. Extending shipping deadlines helps to expedite the entire process, from order fulfillment, to payment, to shipping, to delivery.
15. Gently encourage up-sells in January and February to customers who bought during the holidays
There is an art to the cross- and up-sell.
Use technology to automate not only product offers and pricing, but add-ons that customers "might also like", and take the guess work out of it all.
The goal is to help the machine understand which products go well together, then let it do the dirty work of offering higher priced add-ons to each customer, based on their specific circumstances.
If a customer bought a new refrigerator during December, for instance, you may offer them a great deal on filters for that model's water dispenser a few months later.
"Determine which products can be paired up for sale together, to increase the value of any given sale (add-on selling), and which products have more expensive or upgraded models that salespeople can suggest customers consider (upselling)." – Andrea Waltz, Co-owner, Courage Crafters
➤ Pro Tip: Leverage cross-sell opportunities to customers who buy in November and December.
16. Solve problems and add value instead of selling
Abandoning principles of pushing the sale, and instead simply providing value, even if for a moment, is a new approach for those in traditional demand generation and sales roles, especially around the holidays when consumer buying is at an all-time high.
But the Holidays are a rich opportunity to soothe your audience's taste for information, not necessarily for product. They are ripe with potential to create informative, entertaining, and/or value-based content.
Do you sell gadgets and consumer electronics? Share an article on top seasonal trends around hot items.
Do you sell clothing or home goods? Create a video teaching your audience how to pick the best size, or wrap a vase, pillow, or toaster.
Take the opportunity to break through the unbelievable amounts of clutter, by providing value outside the products or services you offer, and earn loyalty and dollars by educating your customers.
Creativity and Innovation
While it's critical to let the machine do its work, it's just as important to let your creativity, originality, and innovative spirit drive it all. Here are three creative ideas to supplement your campaign.
17. Create personalization and themes for holiday promotions
Don't just go with a generic branded campaign when it's the holiday season.
You'll want to spice things up a little by incorporating a special holiday-themed concept into all your marketing, then use personalization to market that campaign to individuals.
Bed, Bath & Beyond created their own branded holiday campaign, in which every component matched the look and feel of every other: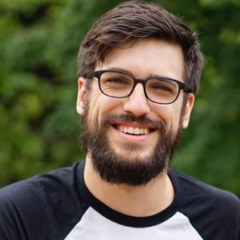 "Shopping behaviors are completely different during this crucial time of the year. Simple things like making special collections around themes like "gifts for mom" are some measures to put in place that can win big time."
Max Doucet-Benoit • Founder, HeyMaxDB – Content Strategy
18. Repurpose high-performing content and run CRM ads
Identify which of your previously successful pieces of content (banner ad, email creative, or even blog content) performed best over the last year, then work on slightly revising the graphics, appeal, and CTA of that high-performing piece to give it a holiday flavor.
Use this new content to create CRM ads, and retarget and engage prospective buyers across Facebook, Instagram, Google search, YouTube, and Gmail ads.
CRM advertising enables brands to leverage the powerful data already in their CRM platform and create highly personalized, ultra-targeted experiences for shoppers across the most popular social platforms.
Using old ideas, repurposing the content a little, and using them as new CRM ads, is a great way to drive quick and immediate action back to your website and increase conversions when demand is highest.
19. Use a compelling CTA
You can have the most sophisticated, most intelligent, AI-enabled recommendation engine on the planet…but if your offer uses the wrong appeal, it will all be for naught.
According to Copyblogger, great calls-to-action should:
Consist of two parts: the verbal part (the copy), and the visual part (the graphic).
Emphasize benefits, not features.
Be clear as opposed to clever.
Help the reader fulfill their innate desire of, "I want to _______." The blank is your CTA.
Use visuals that are different, bold, embrace space, and include a background.
When it comes to driving action, especially during the busiest time of the year, you've got to cut through the noise. Your CTA should complement your right-time, right-offer message, as the cherry on top that entices the reader to take a bite.
20. Tell an omnichannel story
One of the most important elements of your Holiday planning should be to tell your unique story across your customers' prefered channels.
At the frenetic pace marketers are collaborating, creating complex strategies to attract, engage, retarget, convert, and deliver, the importance of consistency and storytelling can't be understated or forgotten.
Today, for most brands this means executing across email, mobile, social, and web. Some are also adding print, radio, and television.
Maintaining a uniform look, feel, and overall experience is critical to driving goodwill, interest, and revenue during the holidays, and is a MUST for seasonal campaigns to achieve success at scale.
Final Thoughts
Last year, consumers spent an average of $841.50 on Holiday gifts, an increase of 16% from 2016 (ICSC). Expect Holiday e-commerce sales to progress at a similar trajectory in 2018.
The opportunity around the Holidays, is immense.
You can use a data-driven marketing strategy during Q4 to more effectively:
Personalize customers' brand experiences, moving them through the abbreviated, highly emotional shopping journey.
Pinpoint abandoned shopping carts and strategically offer prospective buyers incentivized options to get them re-engaged.
Create custom win-back emails, CRM ads, and other "send-time optimized" communications to create a sense of urgency.
The months of December and January can represent up to 30% of a brand's overall yearly sales. Preparing to make the most of the Q4 opportunity cannot be taken lightly, and must start right now.
Like all those kinds Santa will be visiting, your customers are also waiting. Are you ready to deliver?◾
► Ready to capitalize on the points in this post? Get The Omnichannel Marketer's Holiday Domination Guide for FREE and get more actionable insights to own the 2018 holiday season!
Get ready for the 2019 festive season!