Time to value in e-commerce is a critical concern for marketers who need to know how quickly new technology will deliver results and prove that tech was a wise investment.
What "time to value" is and how it impacts company objectives.
Automation and AI can significantly shorten time to value and grow revenue faster.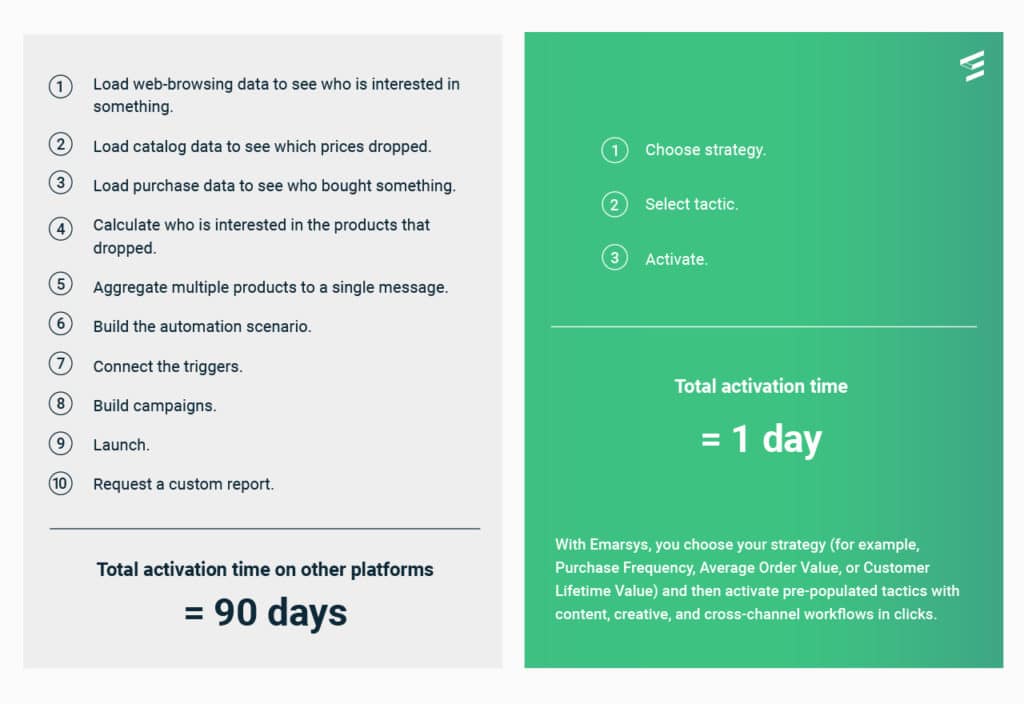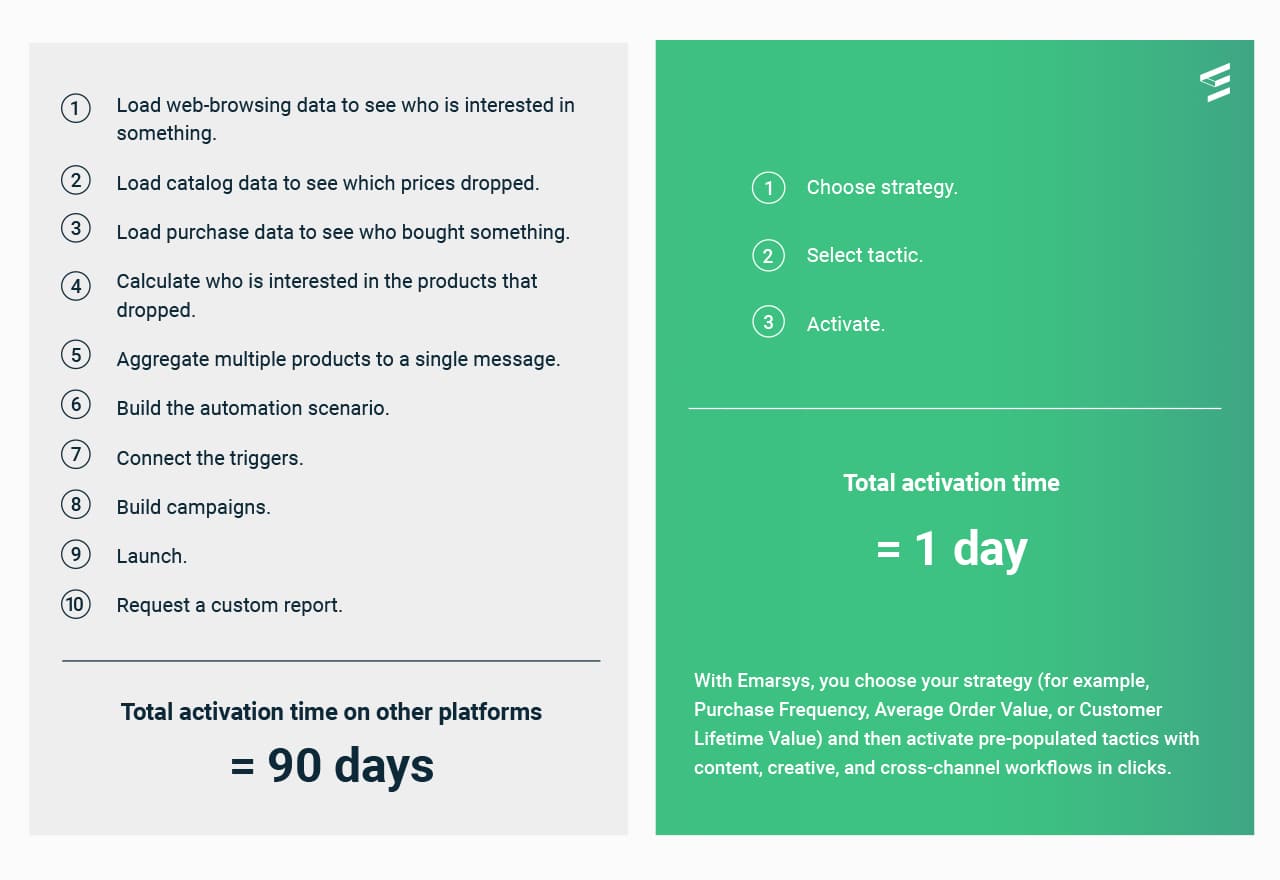 Activate Solutions Faster to Realize Growth in Days, not Months
Up to now, marketing platforms have been designed to come to you empty. There's no data inside. Everything you'll need to make it work, you and your marketing team will enter yourselves, and that takes precious time. But what if you could activate solutions on the first day out of implementation? Over the 90-day timeframe it takes most brands to build and launch solutions, you could already have three months' worth of results.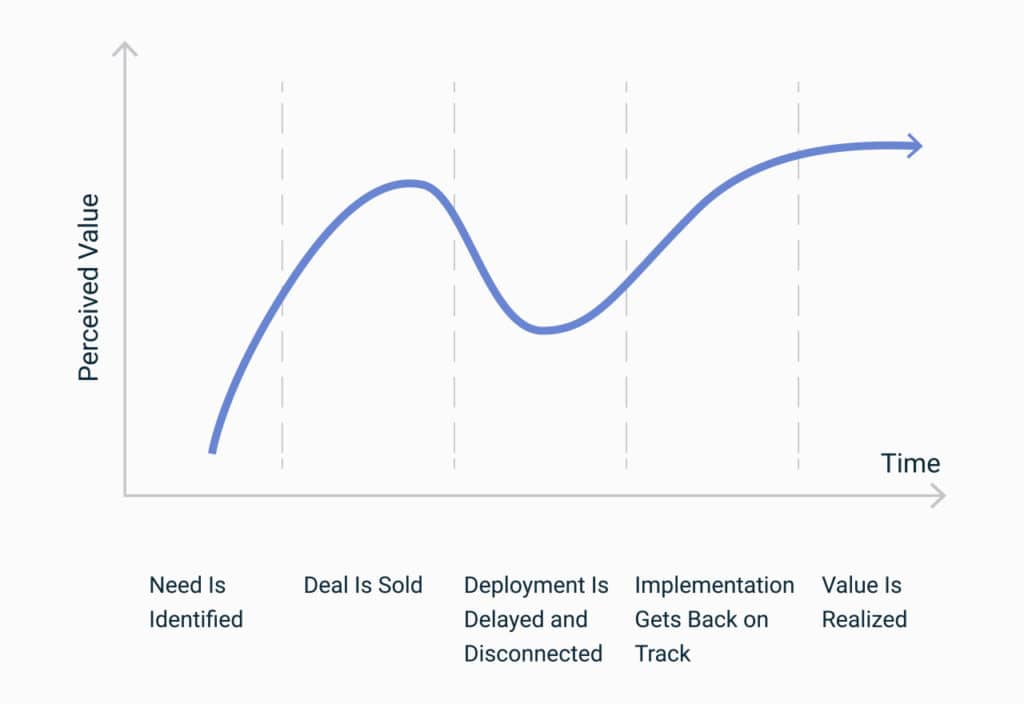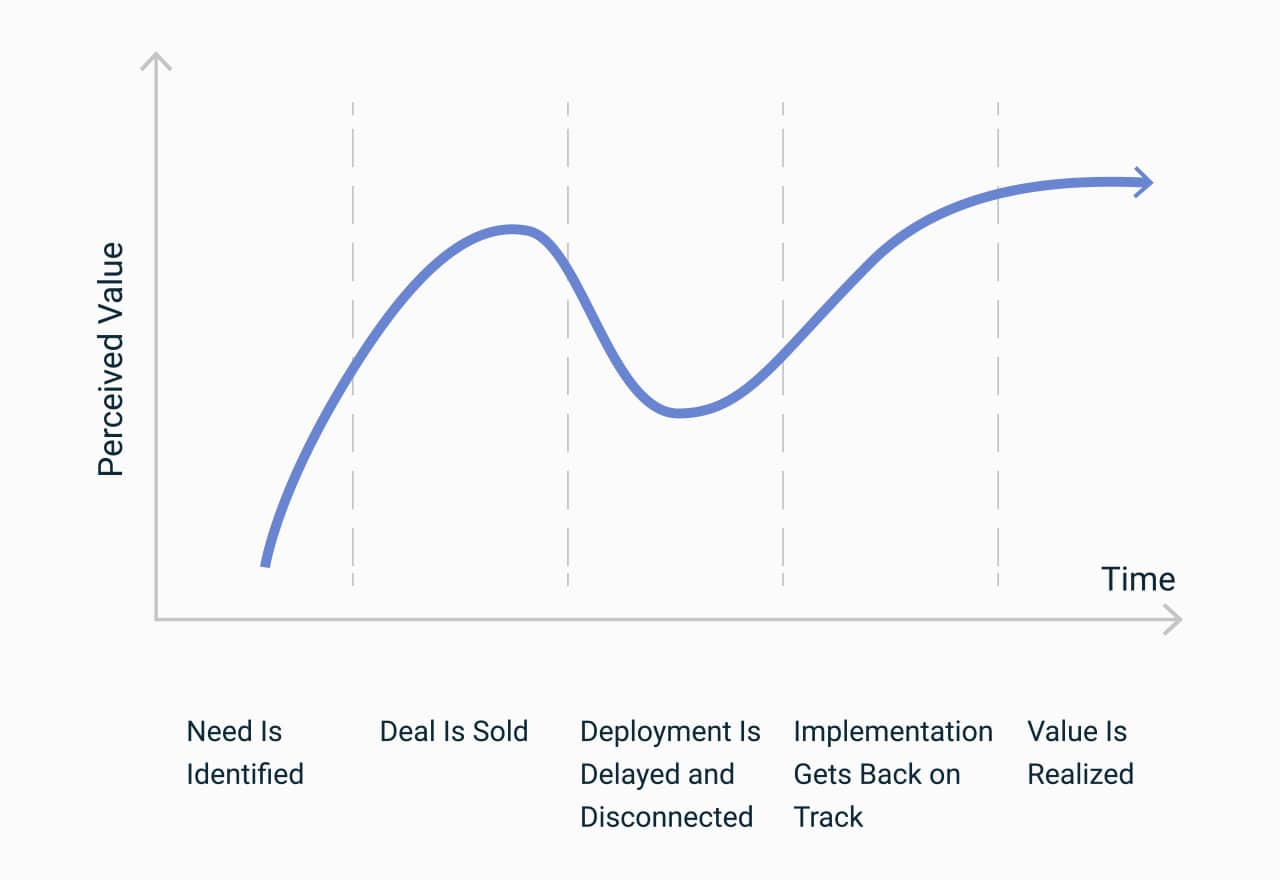 You Need a Platform with Ready-to-Activate Industry-Specific Solutions
You don't have to be a data scientist to gain traction in a digital world. You don't have to know everything about a piece of tech to get results. In fact, time to value happens faster when you have a marketing platform that runs on AI and can automate hundreds of campaigns and millions of interactions. This free whitepaper takes a look at how a marketing platform with built-in, industry-specific solutions reduces time to value (T2V), which in turn allows you to automate time- and resource-consuming tasks and bring to market new campaigns quicker and more effectively.
City Beach integrated Emarsys and hasn't looked back. With a 100% increase in revenue from key channels, improved speed to market, deeper customer insights, and all with a decreased cost base, Emarsys is now the marketing team's ROI engine and one that's clearly designed and tuned for modern communications