Emarsys Black Friday Research Report: Australia & New Zealand, October 2021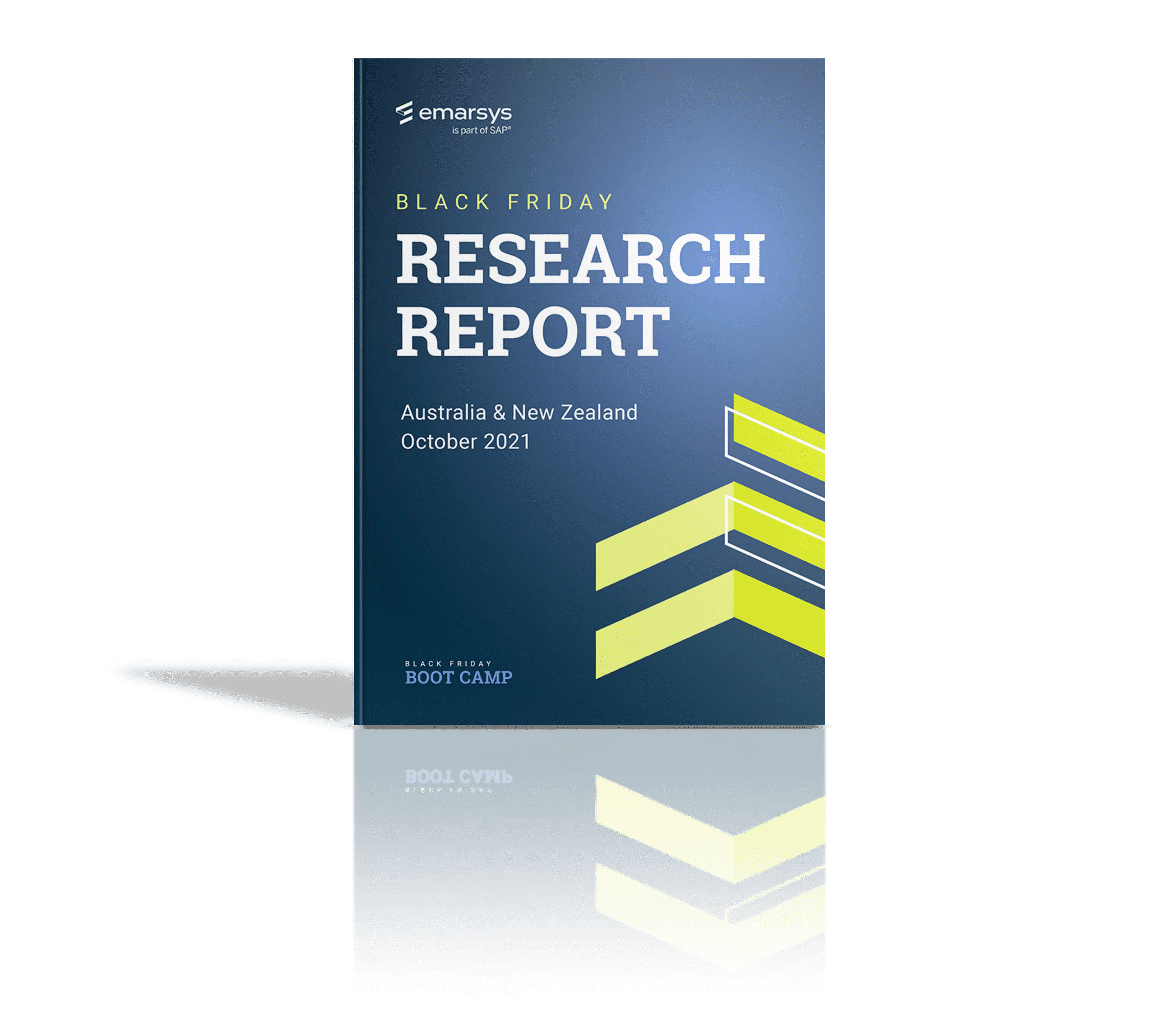 About This Report
Compared to the previous year, Black Friday 2020 marked a digital "first," with online sales increasing 42%.
It's likely that this trend will continue for Black Friday 2021.
Using the responses we received from more than 1,500 Australian and New Zealand shoppers, this report sheds light on what to expect during Black Friday 2021.

What's Inside
The shopping habits of ANZ shoppers
Insights into what consumers plan on buying this Black Friday
Reasons consumers will shop (and where they'll shop) during Black Friday 2021
Top ways to encourage customers to shop on Black Friday