Deliver Predictable, Profitable Results
with Actionable AI
Scale personalization across all channels with data-driven, customer-obsessed AI
What's Inside
How top companies like Nike, BrandAlley, and City Beach use AI to drive revenue.
Ways to improve conversion rates with built-in use cases, automation, and AI.
Reasons why an all-in-one solution might be your best choice.
How to reduce customer churn with built-in 1:1 predictive segments.
Ways to drive results within 60 to 90 days of implementation.
Scaling 1:1 omnichannel AI recommendations and next-best actions for higher in-the-moment conversion.
Methods of identifying revenue drivers with customer propensity modeling for product categories.
Ways to increase engagement with 1:1 Send Time predictions.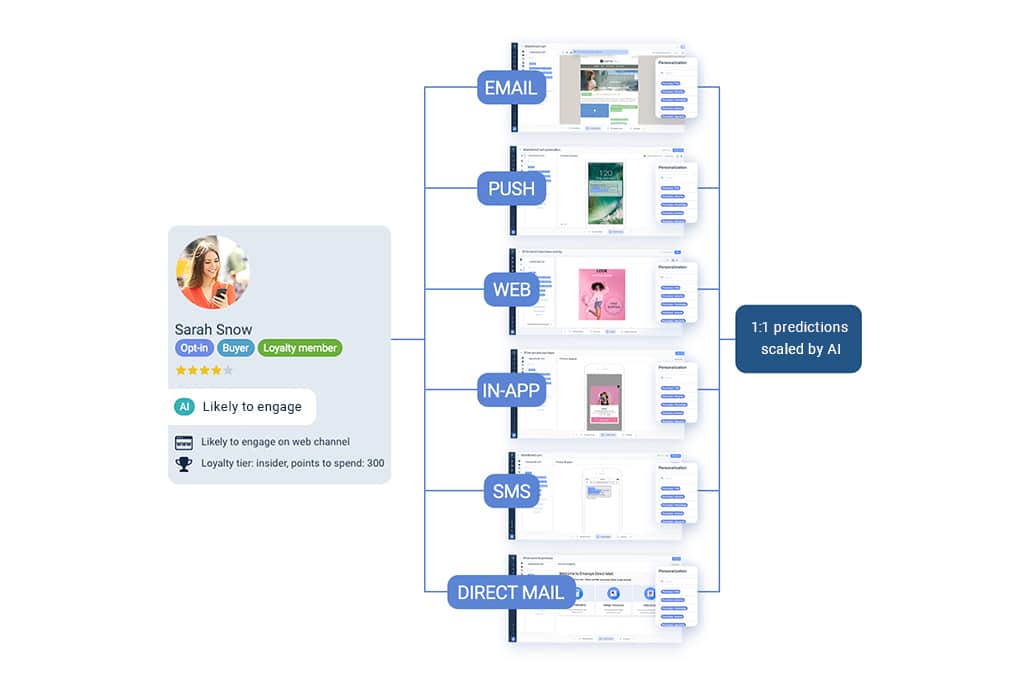 An All-in-One Platform with Built-In AI That Predicts Customer Behavior
Brands that choose an integrated solution (like the Emarsys Customer Engagement Platform) are 5x more likely to see a 25% increase in revenue. Marketer-friendly AI that continuously optimizes business results and scales personalization is why Emarsys is a Leader in the Forrester CCCM Wave '19, and why we deliver "more personalization across more channels than any other vendor."
"What AI did was to tell us when to communicate with those people, having a 1:1 conversation, having that freedom of actually reaching customers in that really great moment in time… it has delivered us a lot more revenue."