How Strandbags Build a Tech Stack to Capture and Capitalize on First Party Data
Available On Demand | 30 Minutes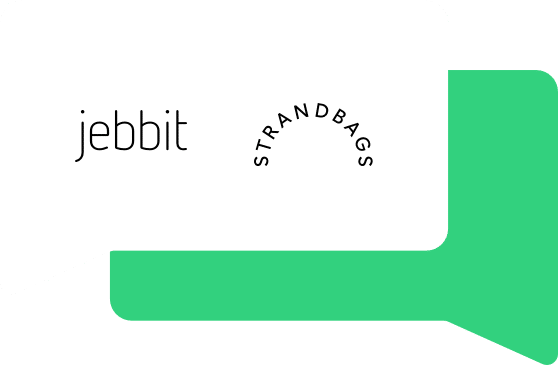 About This Webinar
This webinar is part of our Retail Talks series — designed to level-up the retail sector by pooling insight directly from practitioners and industry experts, so that you too can apply winning strategies and high performing tactics to grow your business.
How Strandbags Build a Tech Stack to Capture and Capitalize on First Party Data
Crafting an engaging experience that captures 1st-party customer data is critical for any brand. However, the way you use that data to drive personalization and foster loyalty is how you create tangible ROI.
Australian luggage and handbag retailer Strandbags is a prime example of a brand that is leagues ahead when it comes to extracting value from 1st party data.
By teaming up with Jebbit and Emarsys, Strandbags have set their sights on a strategy that captures customer data at benchmark-breaking levels and uses those insights to build repeat business through relevant, personalized experiences.
Join CTO of Strandbags, Stuart Freer, Senior Client Partner at Jebbit, Alexia Phipps, and Emarsys' own Wayne Krowitz as they discuss:
The natural synergy between Jebbit and Emarsys
Capturing data consistently in a default opt-out landscape
Why providing genuine consumer value is the key to higher engagement
Putting your data to work with loyalty and real-time personalization
Using Emarsys to turn data into high-performing personalized campaigns