Closing the Gap Between Digital First Time Buyers & Loyal Customers, FAST
Accelerating Business Outcomes Webinar Series
What's Inside
Ideas on how your brand can drive referrals.
How you put trust back in marketing and drive growth.
Ways you can convert one-time purchasers into repeat buyers.
Why people are interacting more than ever with email and mobile.
The reason first-time buyers have increased across the globe.
What you must do with first-time buyers to fuel business growth.
Ways to influence customer loyalty.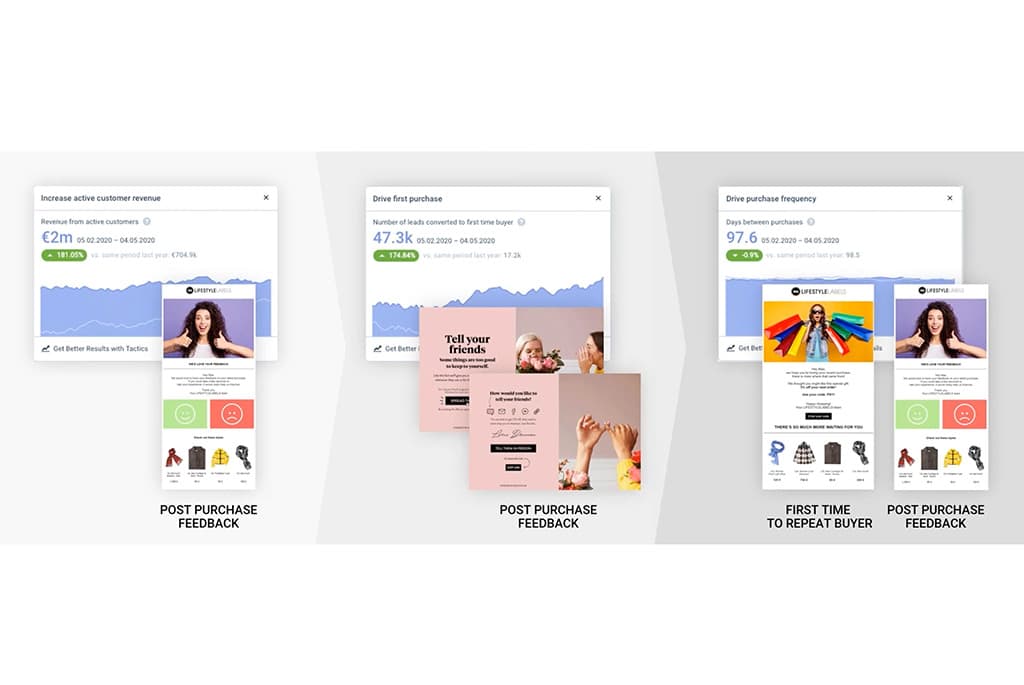 Build 1:1 personalized customer relationships
In this webinar, find out how you accelerate retail growth by leveraging existing customers to increase new customer conversions. You'll also uncover how to gain additional repeat purchases by offering personalized 1:1 customer experiences and referral rewards.
Speakers:
Alex Timlin, SVP Verticals, Emarsys
Jocelyn Toonders, Head of Partnerships, Mention Me
Giles Harrison, VP Strategy & GM Expansion, Mention Me
Moderated by Adam Freeman, Team Leader Marketing Channel Execution, Emarsys
"The conversion rate from referrals is a really, really important metric, and it's something, I think, a lot of people are going to be surprised by. The effectiveness of referrals, as an organic driver of revenue, is actually a really, really important marketing tactic that is underutilized."