Robert Rose, Chief Strategy Officer at Content Marketing Institute joins the show to talk audience-building post-GDPR, avoiding technical debt, and how to start creating more experiences with the marketing work you're doing. The 21st century and all the technological innovation that's accompanied it also requires a shift in how we think about marketing. Our challenge — and opportunity — is to leverage technology to help us, not control us. It's to use technology to create remarkable experiences… experiences that create audiences, loyalty, advocacy, and long-term sustainability of our organizations.
"Marketers are spending up to 60% of their time configuring, implementing, or trying to re-tool #tech — so less than 40% is spent on creating interesting things for our customers " says @Robert_Rose CLICK TO TWEET
Show details and highlights
► (2:58) Killing Marketing: turn your content platform into a self-sustaining media property
► (9:17) The GDPR is a blessing in disguise — getting audiences to willingly give their data
► (12:46) Using content to learn more about customers AND your products (and how LEGO does it!)
► (14:24) How "siloed" marketing creates a messy, disconnected CX — unify your channels!
► (19:11) Are you drowning in "technical debt" (a.k.a. chasing the technology)?
► (20:08) How to start with strategy, NOT technology
► (25:43) Robert on the future: simplification and unification of the over-purchasing of technology
"The #GDPR doesn't mean we should shy away from gathering #customerdata — it means we have to lean into it & treat #data as a precious asset that's been given to us willingly & trustingly" says @Robert_Rose CLICK TO TWEET
Changing what "marketing" means — creating experiences
Robert is bullish on the future of marketing. As he sees it, we'll begin to integrate more of a customer experience feel into the fabric of the entire business. We'll start to see a collective shift from the classic "pouring more leads into the top of the funnel" approach and move toward a future where marketing creates value for customers during their experiences. This changes the nature of marketing in the 21st century. There are different branches of marketing work in the future:
Demand-gen focused marketing, connecting conversions into loyal advocates
Product-content manager working on media properties and audience building
Data scientists that glue it all together and provide insight into audiences
"You've got to take a step back & stop letting the #technology drive strategy" says @Robert_Rose CLICK TO TWEET
Key Takeaways:
Customer data is your biggest asset. The GDPR doesn't mean we should shy away from data collection — the opposite! Lean into it, treat data with care, and prove that you'll use their information to serve them.

Think of your content as a product. View everything as a means for creating customer experiences. Content establishes trust early in the buying process. It's often what convinces customers that our product is the best answer to their needs. Approach content with the same level of strategy and purpose as a physical product.

Don't let technology drive your strategy. Ignore the temptation to grab the quick-fix tech. Dig in, get strategic and creative. Put your customer at the center and then use technology to execute on your plan. As Robert put it, "technology is like a wheelbarrow. It helps us do the job. You wouldn't make a wheelbarrow your strategy, would you!?"
Other information
How do I subscribe?
You can subscribe to Marketer + Machine in iTunes, here.
Where can I find all the episodes?
To see all Marketer + Machine episode archives, click here.
Resources and links discussed
Learn more about Robert's latest book, Killing Marketing and visit Robert's personal website or the Content Advisory.
Robert recommends Andy Crestodina's content and Jay Baer's insights — plus Rita Gunther McGrath's ideas.
Connect on Twitter, @Robert_Rose and on LinkedIn.
"Marketer + Machine" can be found on iTunes, Google Play, Stitcher, SoundCloud and Spotify. If you enjoy our show, we would love it if you would subscribe, rate, and review.
---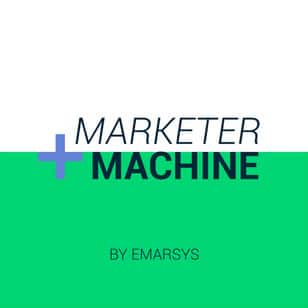 On Marketer + Machine, you will get an in-depth look at the creative, strategic, and innovative ways marketing leaders from around the world are not only acquiring but also retaining customers in today's uber-competitive marketplace.
Listen on your favorite podcast platform:
Our Satisfied Customers Include