With typical marketing platforms, there's a gap between product capabilities and the customer's operational reality. At Emarsys, we're pre-populating a framework with tactics, strategies, and dashboards, while also opening up the architecture to allow the consumer to customize the platform in a way that works for them. Our goal is to help close the adoption gap by providing continuity between the customer's goal, strategy, and tactics.
Ben Norton joined #MarketerAndMachine host, Lindsay Tjepkema, at Emarsys Revolution 2018 to talk about how we're helping marketers get there with actionable tactics, insights, and pointed domain expertise. Learn about Emarsys' new product capabilities and framework architecture from Emarsys' Global Head of Strategic Services. #EmarsysRevolution
"We're 6 years into the #marketingcloud revolution, & still have a massive gap b/w the guys using the platform and those creating the strategy." – @ComradeNortski CLICK TO TWEET
Show details and highlights
► (3:23) How Ben's team helps overcome the problem of 'empty software'
► (7:36) How Emarsys' new platform addresses the Objectives > Strategies > Tactics approach
► (9:30) How the marketing industry is changing – and how Emarsys is situated within the market
► (14:22) Ben shares how his team is looking at the future
► (15:43) Rapid Fire!
"Get braver about owning #retention internally – & don't sacrifice retention tomorrow for revenue today!" says @ComradeNortski CLICK TO TWEET
Other information
How do I subscribe?
You can subscribe to Marketer + Machine in iTunes, here.
Where can I find all episodes?
To see all Marketer + Machine episode archives, click here.
Resources and links discussed
Two books: Collaborative Intelligence and The Power of Habit
Connect on Twitter, @ComradeNortski and on LinkedIn
"Marketer + Machine" can be found on iTunes, Google Play, Stitcher, SoundCloud and Spotify. If you enjoy our show, we would love it if you would subscribe, rate, and review.
---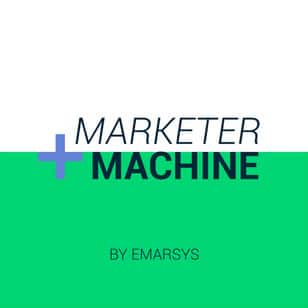 On Marketer + Machine, you will get an in-depth look at the creative, strategic, and innovative ways marketing leaders from around the world are not only acquiring but also retaining customers in today's uber-competitive marketplace.
Listen on your favorite podcast platform:
Our Satisfied Customers Include