Carol Meyers, CMO of Rapid7, joins the show to talk humanism and how to bring it into your marketing. How are you helping buyers? When it comes to creating a more emotive experience for your customers, think about where your expertise shines through, and bring it to the forefront.
Show details and highlights
► (2:10) The importance of being human in B2B marketing
► (4:56) B2B buyers are putting a lot at stake.
► (8:44) The role of marketing in B2B
► (12:20) Storytelling: a long-standing human tradition to help people grasp concepts
► (15:40) Using technology: analytics and automation
► (21:38) Mixing in-human personality with inbound marketing/technology
► (26:11) Carol on the future: automation accelerating conversations at scale
"#Storytelling is a long-standing human tradition & arose to help people grasp very complicated concepts, " says @CarolJMeyers CLICK TO TWEET
Make an emotional connection
Bringing emotion and humanism to B2B is as or even more important than B2C. Your customers don't necessarily need someone to answer basic questions. Often, they want to talk with an expert about creative ways to use software or to explore how successful brands have used it.
Understand why customers want to communicate with you. Most times, it's not to get a quote on software. Share your perspective on the market — whether that's on cryptocurrency or bitcoin, cybersecurity, AI, or something else. Storytelling is at the core of B2B — people want to tie their brand to the vision of what you stand for.
"#Analytics & #automation allow us to have 1-to-1 relationships of the highest value for customers," says @CarolJMeyers

CLICK TO TWEET
Lindsay's key takeaways
Regardless of what industry you're in or what products you're selling, it's all about building valuable relationships, meaningful connections, and serving as a trusted guide for the buyer.

Use storytelling to give your audience something to believe in. That comes down to content, brand messaging, how, when, why, and where you're delivering value to your audience so that you position your brand as that helpful resource.

Carol's company, Rapid7, is all about cyber security for businesses. For some of us, that might not feel like a high-emotion, highly story-centric company. But that's not so. She and her team are able to appeal to emotions by discussing what could happen if security isn't prioritized. Rapid7 embraces stories and emotions — and you can too!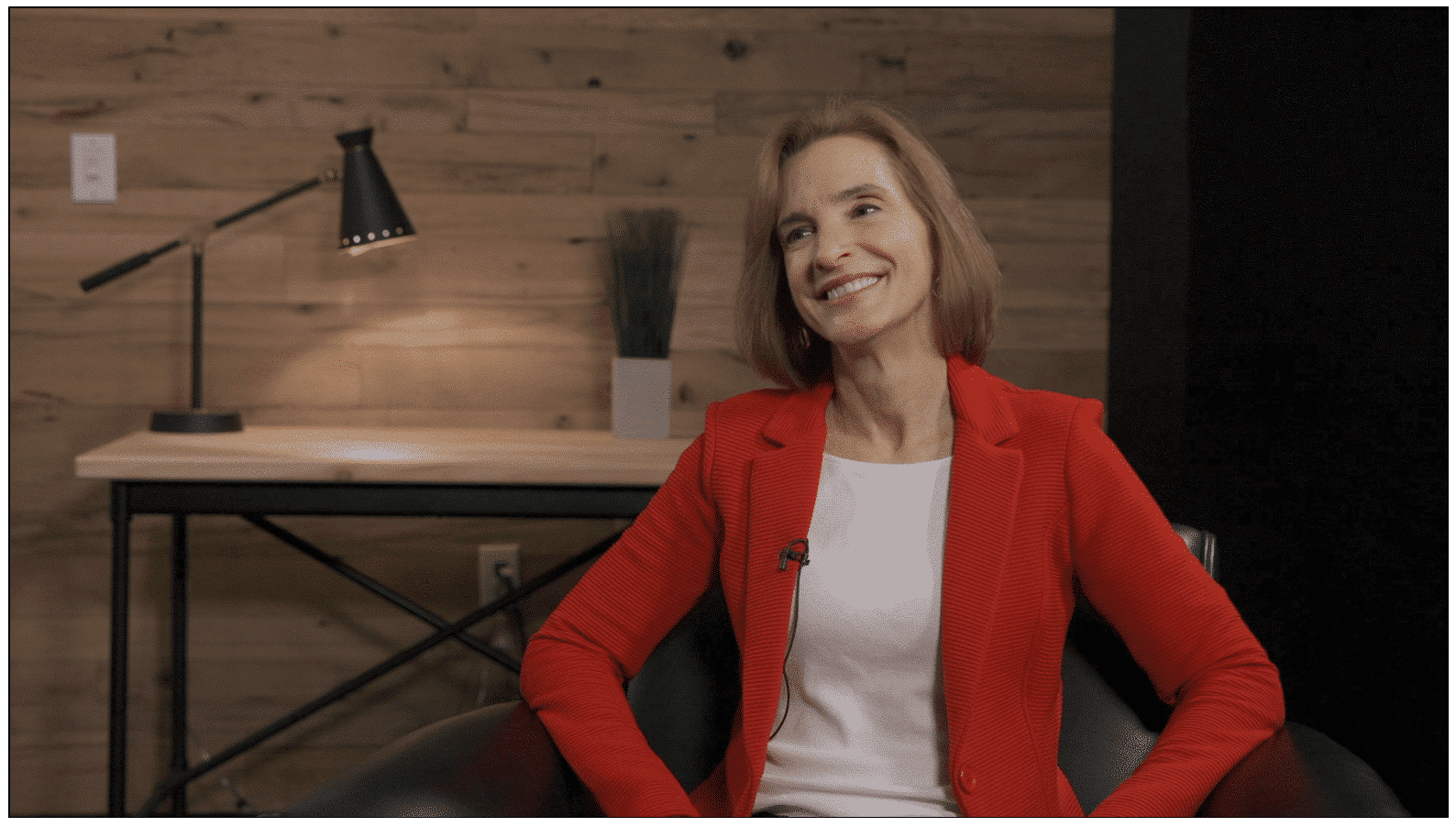 Other information
How do I subscribe?
You can subscribe to Marketer + Machine in iTunes, here.
Where can I find all the episodes?
To see all Marketer + Machine episode archives, click here.
Resources and links discussed
"Marketer + Machine" can be found on iTunes, Stitcher, SoundCloud, and Spotify. If you enjoy our show, we would love it if you would listen, rate, and review.
On Marketer + Machine, you will get an in-depth look at the creative, strategic, and innovative ways marketing leaders from around the world are not only acquiring but also retaining customers in today's uber-competitive marketplace.
Listen on your favorite podcast platform: