As 2019 winds down, and as we get ready to welcome a new decade, biohacking, "DIY biology," transhumanism, genetic engineering, and biotechnology are exploding in interest, and more people than ever are learning how they can actually alter the micro- to affect change at the macro.
They want to connect the minutiae, the details — the data — with the ultimate outward expression to create a desired result.
Ethical debates aside, here, we're seeing something of a parallel movement happening in marketing. Channel managers are finding a growing need to articulate how their day-to-day activities (and the numbers they're driving) are impacting "the organism" (the organization). They know that without a mechanism to connect engagement, vanity metrics, and all the proverbial data dots (what leaders want to see and what their team wants to prove but isn't always able to), a divide between marketers and the C-Suite will remain.
Show details and highlights
► (0:29) DNA is complex… just like marketing
► (1:50) Channel managers vs. the C-Suite — mending the divide
► (4:16) Marketers need to be change agents
► (5:22) Benchmarketing.io connects strategic KPIs with operational metrics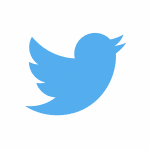 "If marketing wants any credit for helping to grow the organization, they need to focus on KPIs tied to revenue & customer growth," says @mjbecker_ CLICK TO TWEET
So, how do we take things like open rates, web traffic, shopping carts, and click-through rates — which are mostly representative of the process part of your work — and tie them to revenue growth and customer retention?
One way is by leveraging technology that can do it for us. Benchmarketing is inherently focused on these kinds of KPIs, and goes beyond the traditional benchmarking reports that you might generally rely on — the ones that only measure and track the aforementioned operational metrics.
Other information
How do I subscribe?
You can subscribe to Marketer + Machine in iTunes, here.
Where can I find all episodes?
To see all Marketer + Machine episode archives, click here.
Resources and links discussed
"Marketer + Machine" can be found on iTunes, Google Play, Stitcher, SoundCloud and Spotify. If you enjoy our show, we would love it if you would subscribe, rate, and review.
➤ Try the benchmarketing tool for free
_________________________________________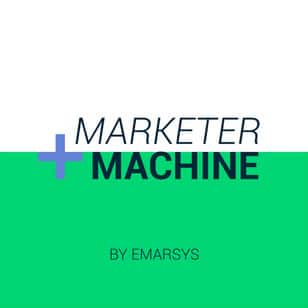 On Marketer + Machine, you will get an in-depth look at the creative, strategic, and innovative ways marketing leaders from around the world are not only acquiring but also retaining customers in today's uber-competitive marketplace.
Listen on your favorite podcast platform:
Our Satisfied Customers Include