With an average conversion rate of 3.7%, could direct mail be making a serious comeback? Whether you call it print, postcards, mailers, letters, direct mail, or print marketing, the proof is literally in the paper: more than half of marketers believe print is the most trustworthy vehicle! And there's more good news: print no longer needs to sit alone, siloed and separate from everything else you're doing. It can finally be a bigger, integrated part of your customer communications. As Rob Rebholz, Co-Founder & Managing Director of optilyz describes in today's Revolution-style episode, for marketers that include print within the context of their overall omnichannel strategy, its impact and potential can be immensely amplified.
"#DirectMail is moving from this 'print dep't' into #CRM & suddenly, these amazing things can happen by combining channels to deliver a new #CX" says @robrebholz CLICK TO TWEET
Direct mail is more than just a branding play or a one-off awareness blast — it's a performance channel where holistic marketers are running profitable campaigns. And as a byproduct of not only integrating direct mail within an entire digital marketing approach, automating these campaigns, as Rob alludes to, will have enormous time-saving benefits so your team can spend more time strategizing and creating.
Show details and highlights
► (2:27) Is direct mail still working?
► (4:13) Direct mail converts well and drives ROI.
► (5:07) Use cases: post-purchase and first-time buyer
► (7:11) Personalizing direct mail with data — and combining it with other channels
► (11:39) Stop sending the same offer to everyone.
► (13:53) Rob on the future: shifting to strategy
Print marketing has moved beyond postcards and catalogs — what are some innovative ways you're seeing direct mail being used?
"In the past, it was too complex to think about #personalized mailings – now we see brands that combine #directmail w/ other channels doubling conversion rates" says @robrebholz CLICK TO TWEET
3 Key Takeaways
73% of consumers prefer direct mail over other advertising methods, and just over half of customers find print marketing to be the most trustworthy marketing vehicle. Print marketing — or direct mail — is a "cheap" channel, as Rob puts it, but there's a lot of ways to use and integrate it with your other channels. Print/direct mail no longer has to be siloed either and is becoming more easily integrated within the overall CRM system.
As a performance channel, automated, personalized direct mail — like abandoned cart or post-purchase mailers — breaks through the clutter and grabs attention where other brands just aren't reaching out. What's old is becoming new again.
Application of customer data to direct-mail campaigns — as part of an omnichannel approach — can create a new revenue stream and works to reach all demographics across virtually all use cases.
Other information
How do I subscribe?
You can subscribe to Marketer + Machine in iTunes, here.
Where can I find all episodes?
To see all Marketer + Machine episode archives, click here.
Resources and links discussed
Rob loves The Tim Ferriss Show
Visit optilyz.com to learn more about scaling your direct-mail campaigns in new ways
Check out Robert's Revolution co-presentation (with Poster XXL) where he dives deeper into the benefits of print
"Marketer + Machine" can be found on iTunes, Stitcher, SoundCloud and Spotify. If you enjoy our show, we would love it if you would listen, rate, and review.
This article features content from Revolution 2018. Join us for in London March 2020 for our next event. Interested in learning more? Click here.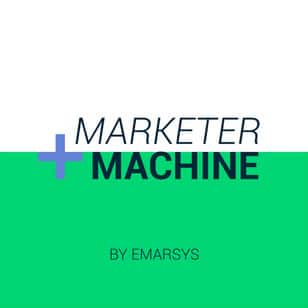 On Marketer + Machine, you will get an in-depth look at the creative, strategic, and innovative ways marketing leaders from around the world are not only acquiring but also retaining customers in today's uber-competitive marketplace.
Listen on your favorite podcast platform:
Our Satisfied Customers Include