This week's guest, Chelsea Mueller, CMO at Cheaper Than Dirt, knows how important it is to stay balanced and grounded with her team's marketing strategies, while also not being afraid to try new technologies. Lots of marketers spend way too much time searching for that silver bullet — that shiny piece of technology that will solve all their problems. But, as Chelsea tells us, that's backwards. You must start first with objectives and then move into the strategies and tactics that will get you there. Because, yes, even in this tech-driven time, the basic tenets of Marketing 101 still apply today.
Show details and highlights
►(1:15) Who is Cheaper Than Dirt?
►(3:13) How Chelsea uses tech and data
►(5:52) The value of historical data for lifecycle marketing
►(8:00) Don't let tech dictate your strategy — understand what you want to achieve.
►(10:15) Chelsea on the future: voice (IoT, NLP, AI) and online shopping
►(12:12) Rapid Fire!
"#Data is not scary! Don't let fear of data stop you from moving forward w/ #machinelearning or data-driven #marketing!" –@ChelseaVBC CLICK TO TWEET
"Use #historicaldata to understand the #customerlifecycle to get a better picture of each customer," says @ChelseaVBC CLICK TO TWEET
With more than half a million active SKUs on the website, and many product variations and verticals, it's pretty darn important for Cheaper Than Dirt to have both a birds-eye and bullseye view of each customer. They are all about leveraging data to achieve that proverbial "right time, right place, right message" status all of us marketers strive for.
3 Key Takeaways
You have to know every customer's buying stage, which brands they have an affinity for, what they've bought in the past, and recent purchases, and then use the right tools that enable the kind of targeting that you want to do in alignment with your overarching goals.

Don't shy away from the seemingly scary stuff. Data, AI, machine learning, voice, and even developing working partnerships with your IT team to bring it all together are a reality that needs to come to fruition if we are to truly advance, adopt, and adapt to the rapid pace of marketing today.
Lifecycle marketing can't be overlooked. Don't know where to begin? Start with customer journey mapping — even basic historical data like who you sold something to and what you sold them can tell you a lot. Then, when you've got the right tech, you can start to look at and act on things like propensity to buy, AOV, loyalty status, and more, bringing it all full circle.
Other information
How do I subscribe?
You can subscribe to Marketer + Machine in iTunes, here.
Where can I find all episodes?
To see all Marketer + Machine episode archives, click here.
Resources and links discussed
Chelsea recommends WSJ's "Secrets of Wealthy Women" podcast
Connect with Chelsea on LinkedIn
Learn more about Cheaper Than Dirt's story
"Marketer + Machine" can be found on iTunes, Stitcher, SoundCloud and Spotify. If you enjoy our show, we would love it if you would listen, rate, and review.
This article features content from Revolution 2018.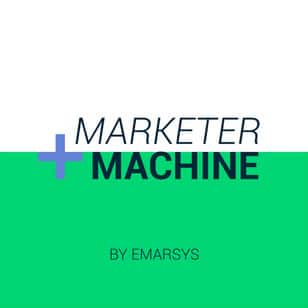 On Marketer + Machine, you will get an in-depth look at the creative, strategic, and innovative ways marketing leaders from around the world are not only acquiring but also retaining customers in today's uber-competitive marketplace.
Listen on your favorite podcast platform:
Our Satisfied Customers Include