The world's foremost conversion expert, Brian Massey, joins the show to talk the intricacies of converting more website visitors using behavioral science and flare. Brian and his agency, Conversion Sciences, help clients dissect customer behavior to ultimately leverage conversion tactics that boost acquisition. Using jilted lovers, wheelie poppers, dripping pans, sidecars, coffee breaks, and other keenly named tactics, Brian shares how to get website visitors to opt in and buy more.
"#Science makes you more creative, not less creative!" says @bmassey CLICK TO TWEET
Show details and highlights
► (2:29) 5 things to boost conversion rates in e-commerce
► (9:35) Brian's favorite (and uniquely-named) conversion techniques
► (14:53) How to release biases when we go from consumer to marketer
► (17:06) We're all behavioral scientists – congratulations!
► (20:20) Why did you get into marketing? Data gives you a safety net
► (25:04) Brian on the future: Moore's Law and the "Golden Age of Tools"
"#eCommerce websites' thank-you pages should ALWAYS have an overlay that asks what almost kept customers from buying" says @bmassey CLICK TO TWEET
Using behavioral science for conversion rate optimization
Getting conversions requires leaving your inherent biases at the door — and using your built-in behavioral scientist instincts to examine customer data and understand where people are dropping off and why. Data allows us to try crazy things and deliver ideas — and to see if we were right about out hypothesis. Get past your reluctance to ask questions. Should you optimize your shopping cart checkout first, or your website page flow first? There's only a couple reports you'd have to look at to answer questions like these. Use data and tools as a resource to aid you.
"The 2% conversions rates common across #ecommerce sites aren't cutting it — start using #data in everyday decisions," says @bmassey CLICK TO TWEET
Lindsay's key takeaways
Use data to optimize your website for conversion. The five areas Brian identified to focus on include: value proposition and messaging, UX and layout, social proof, credibility and authority, and security.
Go through your site and try to view it as a shopper would. How are you covering these five areas? What can you start doing this week, this month, this quarter to improve?
Follow Brian's content on ConversionSciences.com – and learn more about his conversion tactics with fun names! These are spot on and informative. You'll get new ideas for conversion opportunities and inspiration for combining these tactics and trying new things.
Other information
How do I subscribe?
You can subscribe to Marketer + Machine in iTunes, here.
Where can I find all episodes?
To see all Marketer + Machine episode archives, click here.
Resources and links discussed
The Complete 110-point e-Commerce Optimization Checklist You've Been Waiting For and What is Behavioral Science?
Waiting for Your Cat to Bark by Bryan and Jeffrey Eisenberg
Conversion XL Institute and WizardAcademy.org
Brian's discounted self-directed training course for Marketer + Machine listeners
Connect on Twitter, @bmassey or on LinkedIn
"Marketer + Machine" can be found on iTunes, Stitcher, SoundCloud and Spotify. If you enjoy our show, we would love it if you would listen, rate, and review.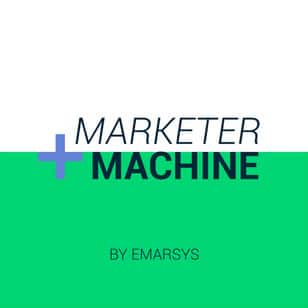 On Marketer + Machine, you will get an in-depth look at the creative, strategic, and innovative ways marketing leaders from around the world are not only acquiring but also retaining customers in today's uber-competitive marketplace.
Listen on your favorite podcast platform:
Our Satisfied Customers Include