Customer service leader Shep Hyken joins the show to discuss his new book, plus offers tips on how to go "above" (not necessarily beyond, every time), consistently, when delivering service, support, or brand experiences. He shares a flurry of amazing examples from brands including Porsche, Panera Bread Co., Uber, Amazon, Starbucks, the St. Louis Blues, and more — and how each is capitalizing on one or more of his 6 principles of convenience. Shep carefully articulates that you don't need to go BEYOND every time; but you do need to go just a little bit ABOVE the competition on a consistent basis.
"This is what you want your customers to say about you: 'they're ALWAYS…helpful, friendly, knowledgeable,' or anything else positive," says @Hyken CLICK TO TWEET
Show details and highlights
► (1:38) The Convenience Revolution, Shep's new book — delivering better than average or world-class experiences
► (6:06) Shep's experience at the car dealership
► (9:42) Convenience = saving of consumers' TIME
► (12:52) Think outside the box: the history of convenience
► (14:54) Sheps pop quiz for Lindsay: most convenient brand in the world
► (16:42) 6 Principles of Convenience
► (25:25) Shep on the future: CX takes a front seat
"The #CX is taking a front seat — it's the most important thing companies are working on & is more important than price or anything" says @Hyken CLICK TO TWEET
The six principles of convenience
A good portion of Shep's brand new book covers what he called the "six principles of convenience." he shares mini case studies into each. They include:
Reducing friction (Uber)
Using technology (St. Louis Blues)
Providing self-service (Panera Bread Co.)
Offering subscription options (Porsche, Jaguar, etc.)
Providing (automatic) delivery (Amazon)
Increasing access/hours (Starbucks)
"Marketers should know more about their customers, rather than think they know more about their customers. Until leadership, executives, and managers spend time on the front line, they can't possibly know what customers are really saying. Go get out there with the people rather than assuming you know what the people want and need."
"Know more about customers rather than thinking you know more about customers" says @Hyken CLICK TO TWEET
Key Takeaways:
Customer experience and convenience go hand-in-hand. A great CX doesn't have to be the biggest, grandest, or most impressive moment – just consistently better than the average alternative.

Embrace Shep's six convenience principles: reduce friction, leverage technology, encourage self-service, use subscription models, offer delivery, provide easy access

Ask yourself what you can start doing today to make interacting with your brand more convenient for your customers and to be better than the average experience — to be consistent in the way you serve your customers and give them what they value most: time.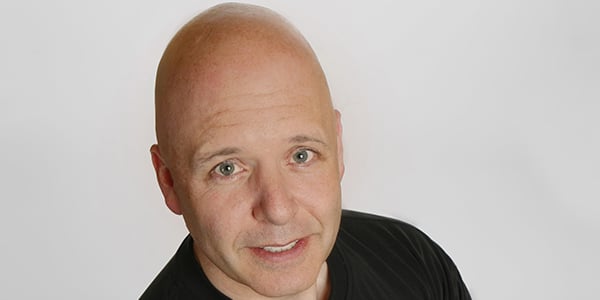 Other information

How do I subscribe?
You can subscribe to Marketer + Machine in iTunes, here.
Where can I find all the episodes?
To see Marketer + Machine episode archives, click here.
Resources and links discussed
Grab Joey Coleman's book Never Lose a Customer Again.
Visit Hyken.com or shep.tv.
Connect on Twitter, @Hyken and on LinkedIn!
"Marketer + Machine" can be found on iTunes, Google Play, Stitcher, SoundCloud and Spotify. If you enjoy our show, we would love it if you would subscribe, rate, and review.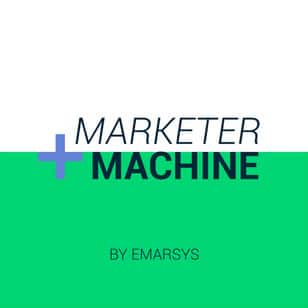 On Marketer + Machine, you will get an in-depth look at the creative, strategic, and innovative ways marketing leaders from around the world are not only acquiring but also retaining customers in today's uber-competitive marketplace.
Listen on your favorite podcast platform:
Our Satisfied Customers Include