The shutdown heard round the world.
Retailers, malls, and many businesses deemed non-essential are down for the count.
Even though many are shut down, it doesn't mean they're out of the picture.
In fact, according to a study on Internet Retailing, consumers who typically make over half their purchases online have increased purchases between 25 to 80% since the Coronavirus outbreak.
But social distancing has hurt many businesses, especially those in beauty.
MECCA, a beauty brand in Australia and New Zealand, provides beauty experts who assist customers to not only look but also feel better about themselves, devised a novel and innovative way to "reach" customers stuck at home.
Retaining the Personal Touch
Sure, MECCA could have relied solely on online sales with their strong e-commerce presence… but doing so would have removed the personal touch they're known for. Instead, they created a service where store hosts and specialists can virtually assist customers with an experience similar to what they'd have in-store, all from the comfort of home.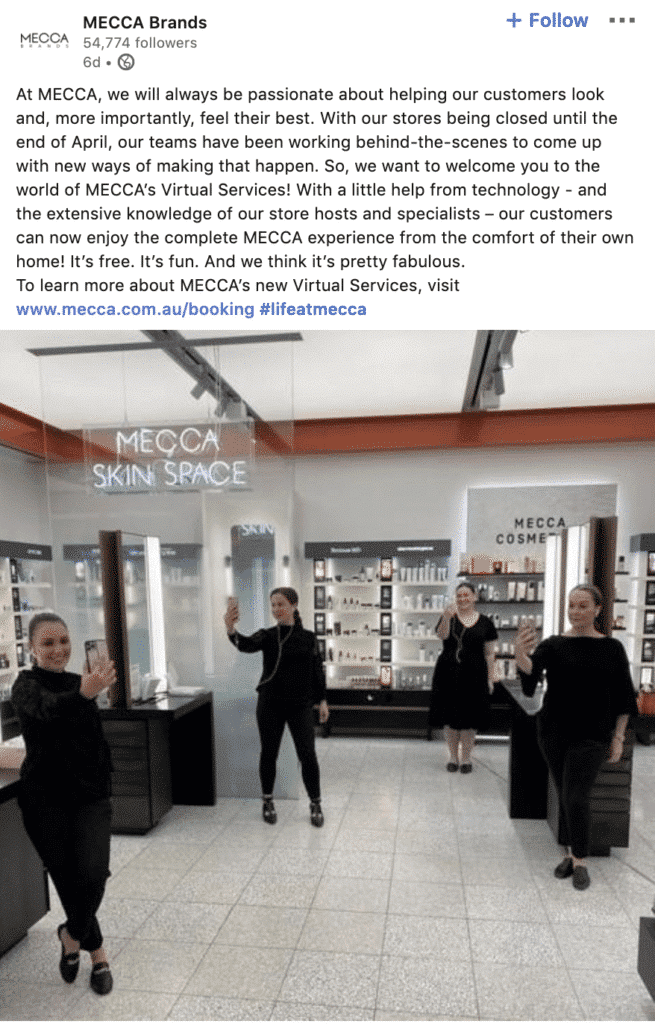 Customers can schedule a FaceTime call with a specialist in one of the following virtual services: beauty consultation, skincare lesson, makeup lesson, or fragrance consultation.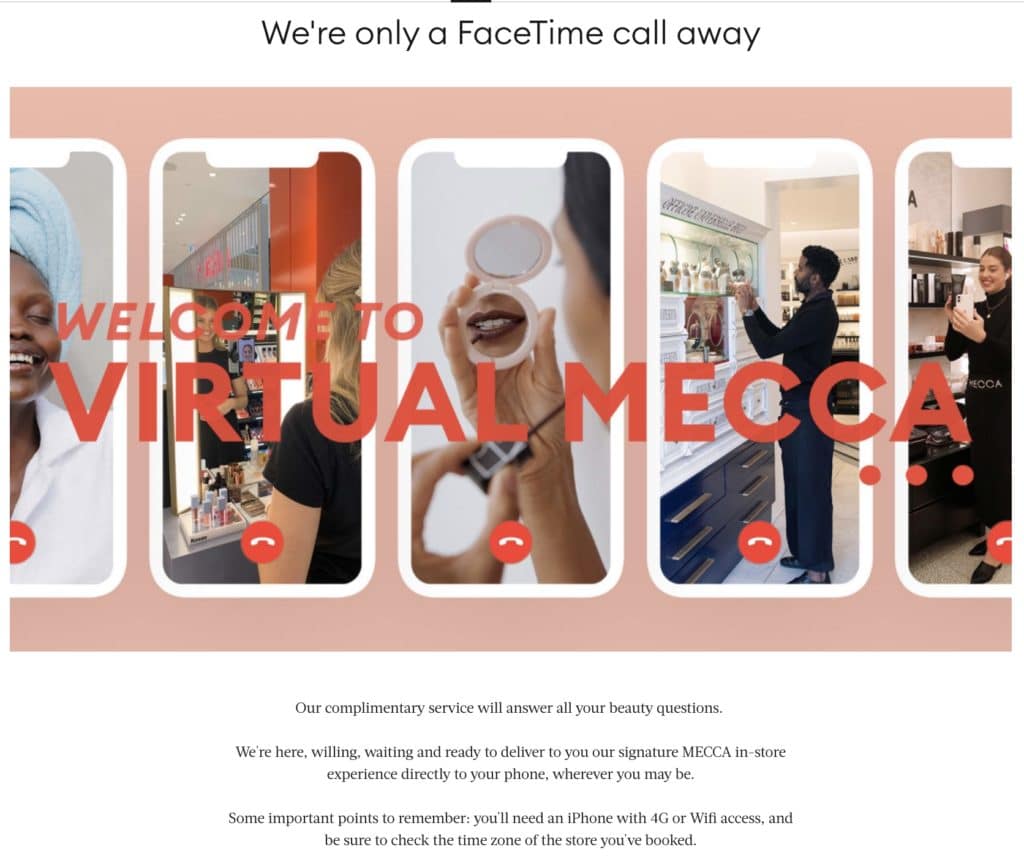 Donations Show Customers What the Brand Cares About
But that's not all MECCA has done in this pandemic.
They packed and donated 500 Beauty Boxes full of MECCA goodies and donated them to the frontline workers in Northern Hospital, a 400-bed hospital in Melbourne, Australia that treats approximately 100,000 patients a year, and probably many more due to the Coronavirus.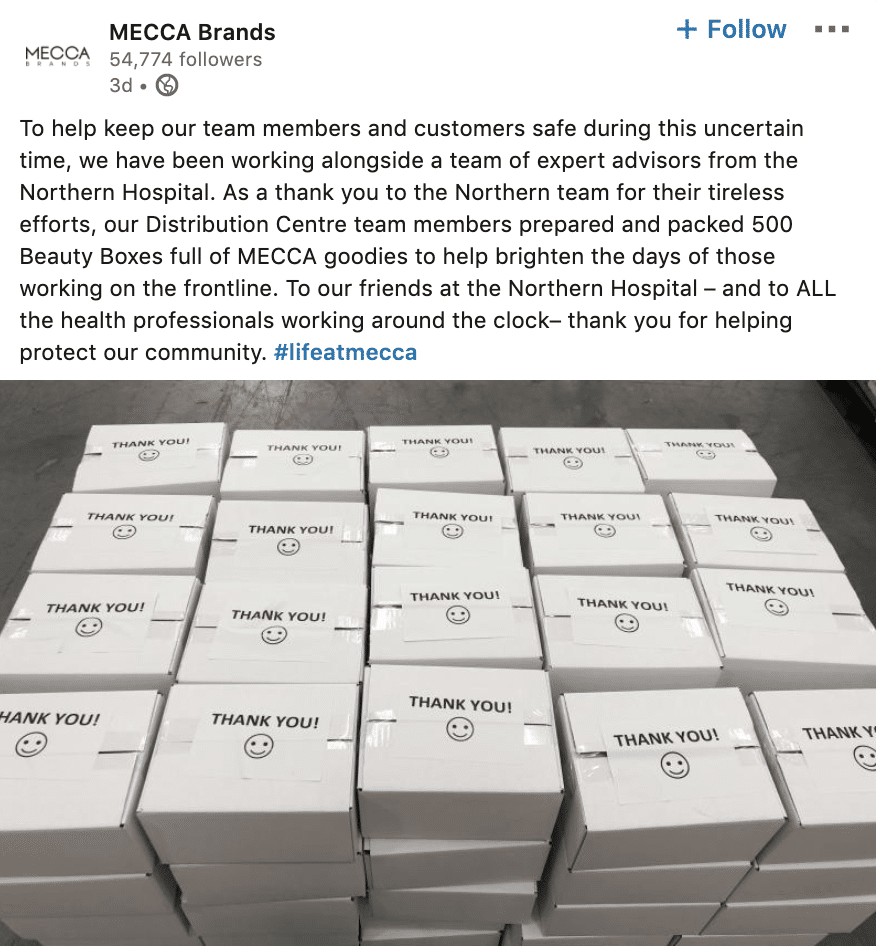 Final Thoughts
In a time when the Coronavirus has many around the world limited to their homes, companies like MECCA have found new approaches to connect with customers on a personal level, face-to-face, to assist in any way possible.
Retailers, especially those in health and beauty, who invested in their digital infrastructure to better support customers and online sales, have seen an increase in online revenue.