The privacy update on iOS 15 is a huge change that's caused marketers to scramble.
This is nothing new. Much like we adapted with GDPR, we'll adapt accordingly to this situation. There's no need to panic.
The good news is that there are still plenty of ways you can stay in touch with your audience and engage them.
Let's take a look at what's changing in iOS 15 and how you can better connect with your customers after these changes are implemented.
What's Happening in iOS 15?
In recent years, Apple has promoted improved privacy features. In iOS 14.5 for example, users can more easily disable IDFA (identifier for advertisers) or choose how an app can use their activity and behavior.
Mail Privacy Protection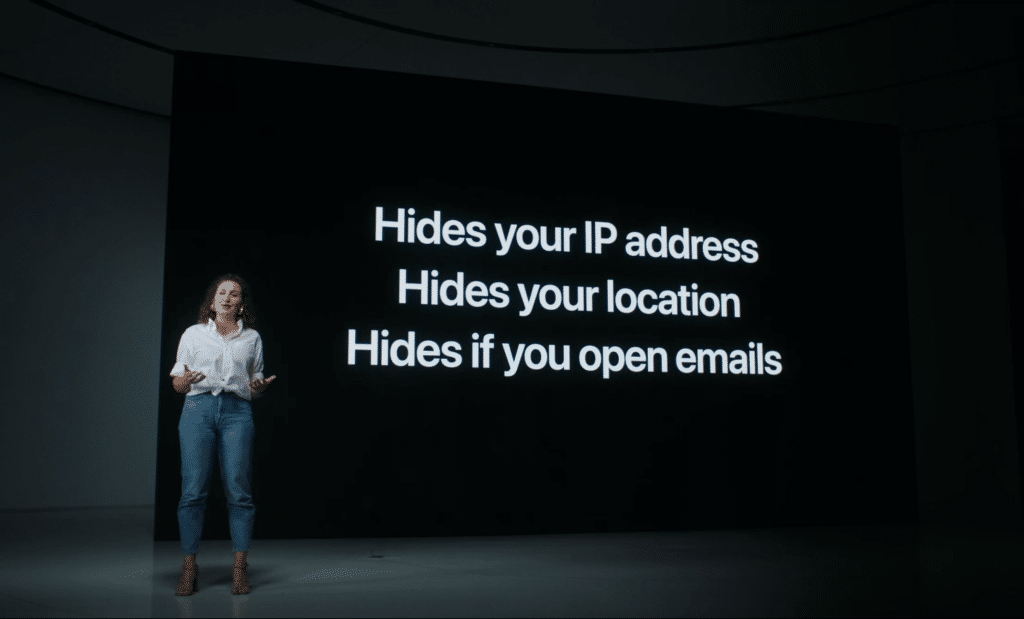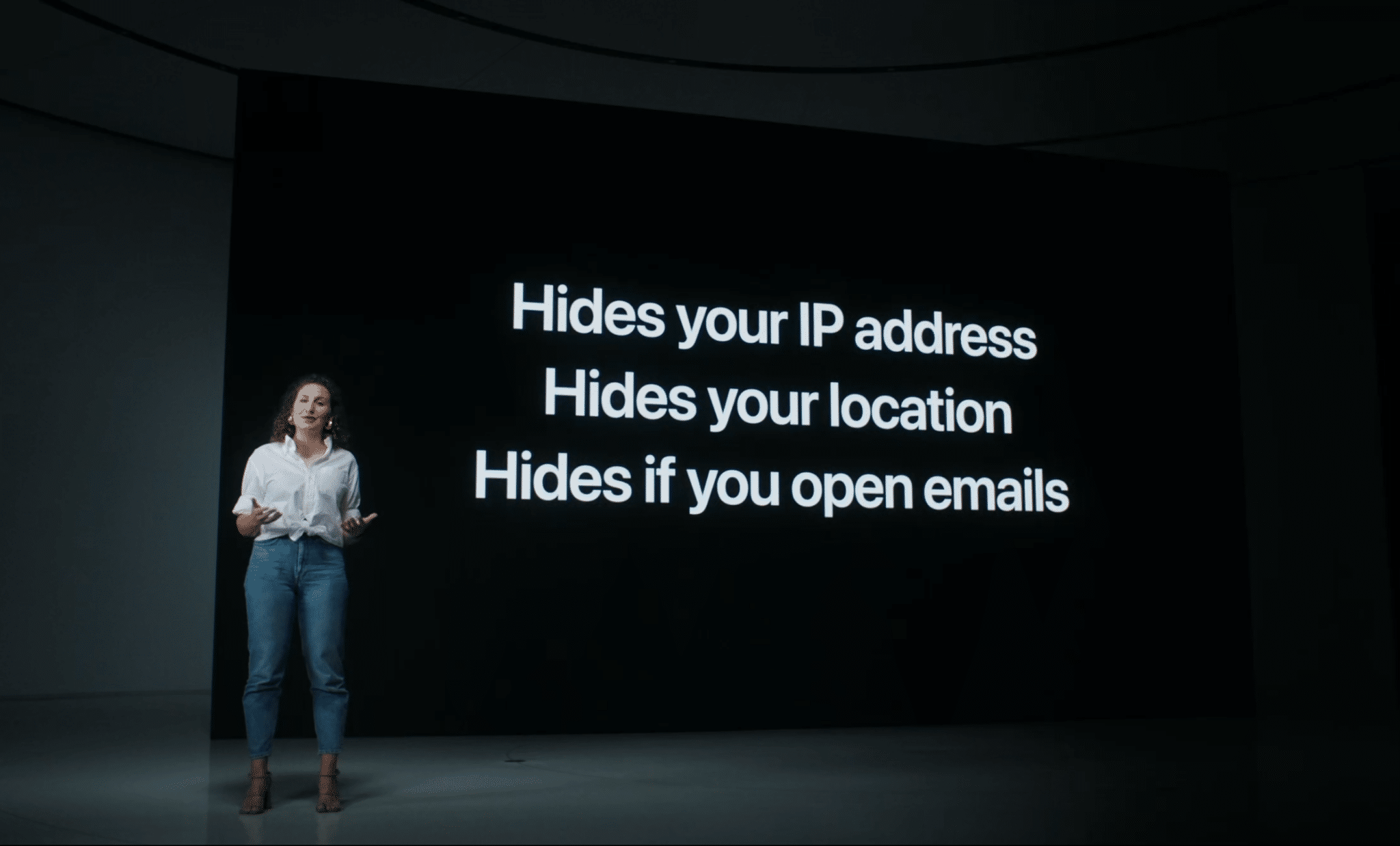 If ANY of your email subscribers use Apple Mail, then Mail Privacy Protection will have a major impact on your open rates.
Apple's Mail Privacy Protection will stop email marketing platforms from:
Understanding whether or not subscribers opened an email (you may see a high open rate for Apple Mail app users)
Viewing a subscriber's location
Knowing what device your subscriber uses to read your email (most likely an Apple device)
The good news is that if you're using the Emarsys CEP (Customer Engagement Platform), when a subscriber selects an email, but the platform isn't informed that it was opened, it's automatically marked as an open.
Hide My Email
Another new "feature" of iOS 15 that ONLY affects Apple Mail users is Hide My Email. Subscribers can create a random email address that forwards to their personal inbox, allowing them to keep their personal email a secret.
Hide My Email essentially prevents marketers from directly connecting a customer's behavior to an email address.
iCloud Private Relay
Apple users that browse with Safari will be able to encrypt their traffic.
This encryption hides the traffic of an individual, allowing them to remain anonymous while browsing the web. Marketers will be unable to view the IP address, location, or browsing activity of visitors.
Redesigned Notifications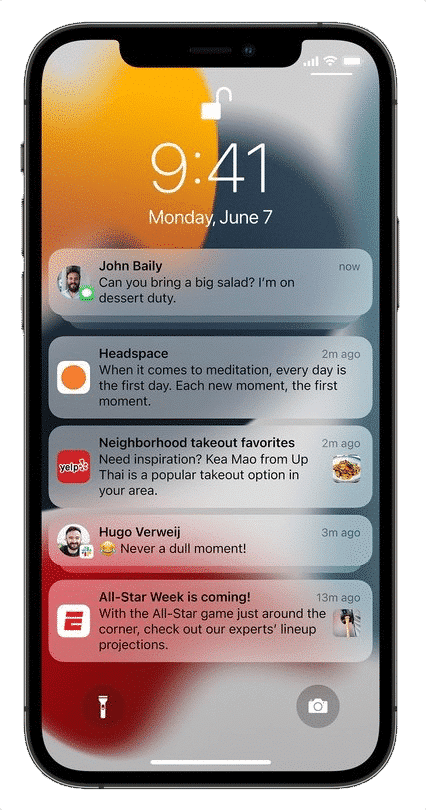 The notification center in iOS 15 is getting a major redesign. Here's how it affects you:
The user can block notification from select apps during specific times of the day (such as when they're at work)
Users will NOT receive notifications if they are blocked, unless the alert is time sensitive or critical
A summary of notifications are available for users to access at specific times of the day
The more frequently an app is used, the higher it appears in the notification summary (rich media notifications will be prioritized higher)
Marketers can choose from four interruption levels when delivering notifications
Essentially, users can determine how often and when they receive alerts for you so as not to be interrupted throughout their day.
What Should You Do about iOS 15?
Take a deep breath. Don't panic.
Marketing is constantly changing. It should come as no surprise that Apple is introducing these new features as consumers have long advocated improved data control.
One major part of this new update is to stop relying on email opens. Instead, you should rely on metrics such as clicks and conversions to gain better insights into the right email metrics.
1. Send an Email
Prepare an email campaign that informs customers — potentially those with a .icloud, .me, or .mac address — of the upcoming changes.
It's best not to surprise customers with these new changes. Inform them well in advance. Being proactive and transparent about how you're using customer data (and keeping it protected) is the key here.
2. Segment and Clean Up Your List
Review the engagement of your subscribers and leads and send them a re-engagment campaign to reconnect. If they decline to reconnect, go ahead and remove them from your list so you can continue engaging those who want to hear from your brand.
3. Review and Adjust Your Automations
Take a look at your automation programs and consider adjusting nodes that rely on email open events (for example, follow-up campaigns sent to subscribers who haven't opened your first email).
As a result of iOS 15, you'll have fewer contacts that can be segmented by location, as their IP address will either be blocked or inaccurate.
4. Don't Rely Solely on Email
Through your omnichannel approach, you should rely on much more than just emails. Continue using zero- and first-party data to deliver unique, personalized experiences to customers across every channel.
You can reach buyers at the right time and on the right device using SMS, offline purchases, mobile engagement, your website, social media, and many other channels.
5. Set a Notification Level
Be sure to set a notification level for push notifications and make sure it's appropriate for the campaign. For example, you don't want to send a coupon notification as a critical alert. Your subscribers may choose to discontinue receiving notifications from your app.
Bonus: Stay Alert
For Emarsys CEP clients, you can find more updates about iOS 15 and how it impacts you right here.
Final Thoughts
Apple has prioritized customer privacy, allowing customers to control their data. Not only do consumers gain the ability to protect their privacy, but they can now control which apps can send notifications, how often they receive alerts, and when they receive the alerts.
While it may seem like a lot of changes are coming, they're really not. Once you understand what's happening and why, this will be a smooth transition for marketers.
Handpicked Related Content