As I've been contemplating how marketing has changed over the years, four distinct pillars really stick out as significant points of innovation.
This post outlines each of those, and drills down to explore emerging technologies that our executives, leaders, and R&D team here at Emarsys believe will drive the evolution of retail into 2022 and beyond.
If retail and e-comm brands can adopt the below pillars and even one or two of the derivative strategies, then their forward-thinking, digital-savvy consumers will inevitably appreciate the personalized experiences sure to follow… totally tailor-made for them.
Let's get into it.
Personalization Rules
Personalization has, thus far, mostly been one of those buzzwords marketers have thrown around but not yet capitalized on. Minus a few select instances we've seen with brands like Babbel, JOY Shop, and Movable Ink leading the way with actual 1:1 personalization, it's still a mostly untapped source.
As of now, most personalization is simple algorithm-driven product recs. But the next wave must include business-specific recommendation rules on top of the recommendation logic used. The companies driving direct, measurable profit from personalization will be able to:
Easily set up complex rules governing multiple campaigns/audiences
Employ AI-based visual affinity recommendations to scale personalization and continuously optimize it
Not have to rely on IT or complex relational data set up for each use case
Personalize content directly using the product catalog fields
React fast to new initiatives; test and optimize quickly using templates and built-in reportings
Use custom content layouts to pique interest more effectively
The Power of Word-of-Mouth & Refer a Friend
Marketers have had no choice but to adapt their strategy from acquisition to retention. Loyalty is a whole new ballgame — yet businesses know the shift to a retention-based strategy is mandatory and many are already swimming in the deep end. In tandem, the subscription economy — which we're all a part of now — means word-of-mouth advertising beats ad spend up front (it's and is more profitable, sustainable, and genuine to empower walking customer testimonials than pay for intrusive ads).
The most difficult task marketers are faced with is earning the trust of audiences. There is no better way to advertise than to have your customers do it for you… and customers generally value what their friends think more than what marketers say. Leads from referrals convert 4x better than typical marketing leads.

The potential value for referral programs carried out at scale and at the core of your loyalty program could drastically improve your bottom line. Referral marketing:
Increases your loyal customer base
Incentivizes customer advocates
Drives repeat purchases and increases lifetime value
Acquire new high value customers at lower costs
Support your retention and customer lifecycle efforts
We've covered customer loyalty at length; one of the easiest "low hanging pieces of fruit" to ensure you're doing right is "Refer a friend." The problem is that if the program is run from a separate vendor, a siloed process, using another email template, things won't be unified.
Channel Expansion… Get Mobile Right
Multichannel means you're present on more than one channel. Okay, done. But omnichannel means you can respond across any channel. Increasingly, we're seeing a mass movement toward mobile as the vehicle-of-choice, if you will, of mostly all consumers.
Apps enabling pick-up-in-store to geolocation features to augmented reality are the biggest piece of this mass-mobile movement.
Here are three kinds of mobile functionality leading brands already employ that could offer immediate advantage to retailers:
Geofencing-based messaging. A type of location messaging where customers receive triggered push notifications when they enter a defined location like a retail store.
In-app messages. Connect with 100% of your customers within your app with relevant, tailored content that optimizes the customer journey.
Mobile messaging inbox. Store rich media messages (e.g., voucher codes) for app users in one central app for repeated viewing or engagement.
Push and in-app messages work for certain use cases, but they of course disappear after being viewed and could be perceived as intrusive by some users. Inbox offers better open rates, too.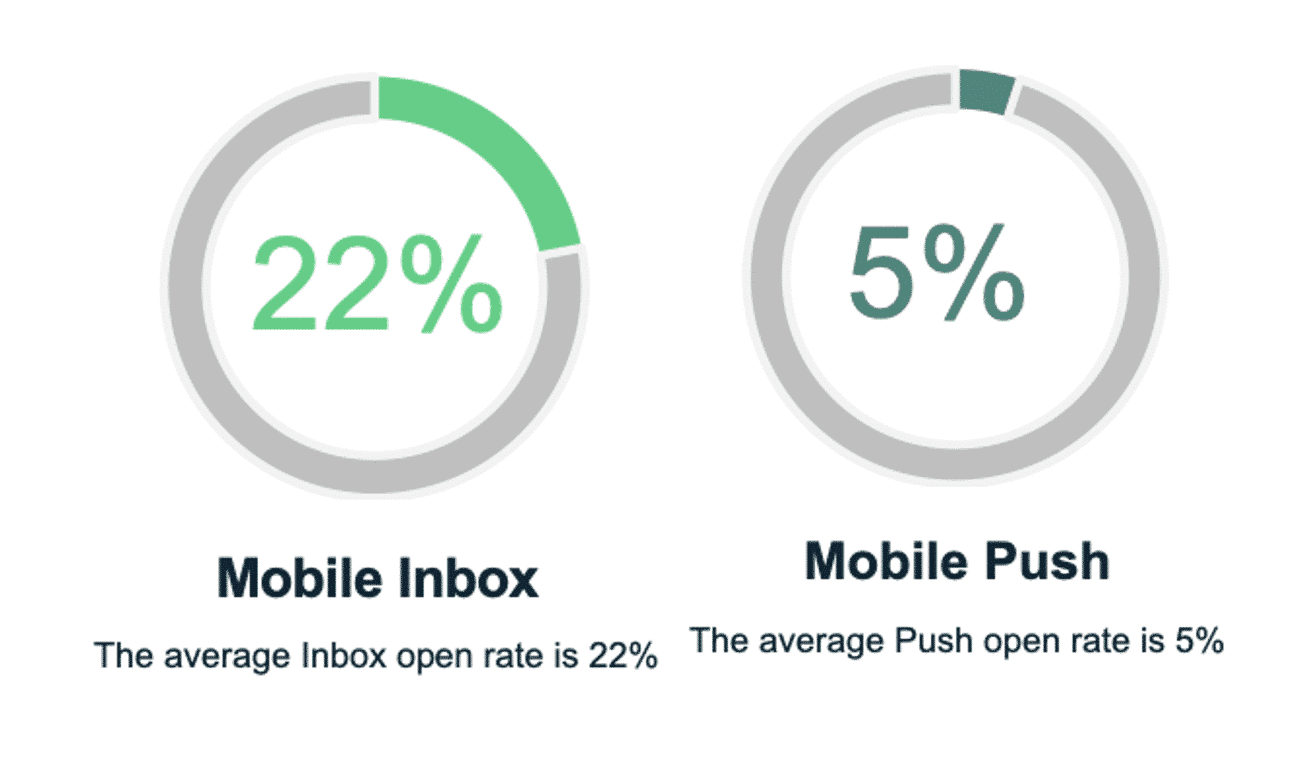 A Unified, Single Source of "Truth"
The ultimate goal — and trajectory of today's biggest brands — is complete database, campaign, and channel unification… a single source of truth, so to speak.
The benefits of unifying systems goes beyond pure simplicity. It's about creating better experiences where marketing teams can actually:
Send perfectly-timed content instead of causing message fatigue
Prevent users from unsubscribing, and keep them thrilled to hear from you
Orchestrate automated journeys and control message frequency, for example, across multiple programs
We want to control as much of the customer journey as we can while allowing for maximum freedom-of-choice to rest with the customer. In other words, they decide where, when and how to interact, we meet them there.
That "360-degree customer view" (using an automation platform which connects all touch points) is the only way to do it.
Conclusion
With great innovation comes more power and more responsibility.
In the case of marketing and e-comm, technological advancements will yield, among other things, more power for the teams that lean into that change.
Personalization, loyalty, omnichannel marketing, and data unification are the four pillars of success as I see it today. Our dedication to making not just one of those, but all four, a reality for you has never been stronger.
➤ To learn more about these new features and enhancements to our platform, be sure to watch the Emarsys Summer Release 2021 webinar.
Handpicked Related Content: