We have some news — good news! We're changing things up on the podcast! After nearly a year of amazing interviews with some of the world's most highly achieving marketers, we wanted to take a step back, and just take things in, for a moment.
We realized we've collected so many great insights across a number of relevant topics — like tech stacks, AI, and more — and we didn't want those wonderful insights to get lost in the shuffle. So, with the help of my team, we're re-launching some of our most popular, most listened-to episodes in a new, themed approach as we move forward.
And, if you hadn't noticed yet in listening, we have a new voice introducing our wonderful guests… yours truly! I'm excited to take the proverbial reins as Lindsay moves on to other initiatives. As for the future, we'll see where the wind takes us. Otherwise, and without further adieu, please enjoy some of our finest episodes to date, beginning with what we're coining as the "tech stacks" series.
So stay tuned, and be sure you're subscribed to receive updates moving forward.
Other information
How do I subscribe?
You can subscribe to Marketer + Machine in iTunes, here.
Where can I find all episodes?
To see all Marketer + Machine episode archives, click here.
Resources and links discussed
Check out our podcast page to see all of the great episodes from the past 11 months!
"Marketer + Machine" can be found on iTunes, Google Play, Stitcher, SoundCloud and Spotify. If you enjoy our show, we would love it if you would subscribe, rate, and review.
---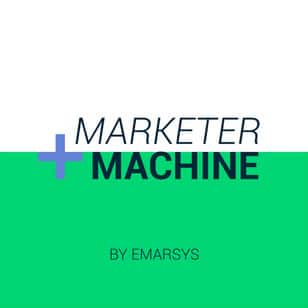 On Marketer + Machine, you will get an in-depth look at the creative, strategic, and innovative ways marketing leaders from around the world are not only acquiring but also retaining customers in today's uber-competitive marketplace.
Listen on your favorite podcast platform:
Proporciona las experiencias omnicanal altamente personalizadas que sus clientes merecen.