As marketers, we're well aware of the need to personalize our customer experiences. But with so many goals to hit, so many emails to get out the door, and so many campaigns to track, how do we actually do personalization? Where do we find the time to create the kinds of experiences that keep customers coming back? That's the focus of our show over the next four weeks.
Here on Marketer + Machine, we've had the opportunity to speak with a variety of marketing experts about personalization. We've discovered actionable steps we can take to learn from our customer data and create unique experiences for our customers.
We spoke with Ben Mercer and Joshua Scotton, founders of Personify XP, about how to create a more relevant web experience for anonymous visitors with whom a brand has no sales history. We touched base with Jay Baer, Founder of Convince & Convert, about how to personalize customer experiences at scale, and how technology and data come into play in delivering truly meaningful experiences. We interviewed Vivek Sharma, Founder and CEO of Movable Ink, about how we can create personalized visual experiences. We talked to Kath Pay, Head Consultant at Holistic Email Marketing, about personalizing emails by measuring the right things and focusing on the customer experience instead of campaign-driven goals.
Over the next several weeks, we'll re-visit stories from these marketers about making personalization a priority and what steps we can take to do the same.
W/ so many goals to hit & campaigns to track, how do #marketers actually DO #personalization? @jaybaer, @kathpay, & others share tips       CLICK TO TWEET
So stay tuned to the podcast, and be sure you're subscribed to receive updates moving forward.
Other information
How do I subscribe?
You can subscribe to Marketer + Machine in iTunes, here.
Where can I find all episodes?
To see all Marketer + Machine episode archives, click here.
Resources and links discussed
Check out our podcast page to see all of the great episodes from the past year!
"Marketer + Machine" can be found on iTunes, Google Play, Stitcher, SoundCloud and Spotify. If you enjoy our show, we would love it if you would subscribe, rate, and review.
---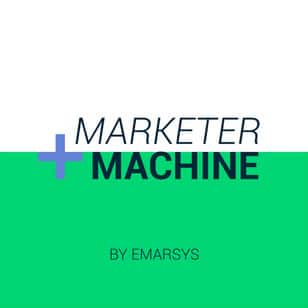 On Marketer + Machine, you will get an in-depth look at the creative, strategic, and innovative ways marketing leaders from around the world are not only acquiring but also retaining customers in today's uber-competitive marketplace.
Listen on your favorite podcast platform:
Proporciona las experiencias omnicanal altamente personalizadas que sus clientes merecen.