Did you know the typical Brazilian consumer considers any marketing email to be spam? It's true — even marketing emails they willingly signed up to receive. Most of the major inbox providers have a "Mark as Spam" button, implying that those messages are bad. But in Brazil, this is simply a useful way of categorizing emails. This is just one example of geographic differences when it comes to email deliverability trends. It's been one year since GDPR, and Guy Hanson of Return Path joins the show to explain why things are really looking up in the wake of what had been so much commotion.
Consumers are more finicky than ever, but mindfulness of best practices and regional trends will help email marketing teams continue to provide content that their subscribers want and expect.
"#EmailMarketing customers are a bit nomadic – they come into a program when they need value from the sender, they'll transact for a while, they may go away, but when they're ready, they might come back," says @GuyHanson CLICK TO TWEET
Show details and highlights
➤ (2:24) Email is the most valuable vehicle within omnichannel — but can you prove it?
➤ (7:34) Email deliverability varies among cultures, geography, and regions.
➤ (12:54) The "long-term advantage" — why GDPR is a good thing
➤ (17:04) Lifecycle mapping and subscriber lifetime value
➤ (21:37) Guy on the future of marketing: the rise of smart speakers
➤ (24:54) Rapid Fire!

3 Key Takeaways
Embrace change. GDPR, the California Consumer Privacy Act, and other privacy-related regulations may change our strategies and the way we work as marketers, but they are by no means the end. Understand what they're trying to achieve for your consumer! Find the common goals you have with such regulations and hone in on how you can deliver.

While new channels emerge seemingly daily and existing channels rise and evolve in relevancy, one thing remains unchanged — to date, email is still the most effective digital marketing channel. It's at the center of successful omnichannel marketing strategies around the world. How are you leveraging it to deliver the most personal content possible?

Be customer-centric. That means something different for every brand, every region, every buyer persona. In Brazil, it means navigating the unintended spam complaints to serve your consumers through the miscommunication. How can you get to know your customers better?
"In addition to better #subscriber engagement & increased #customerlifetimevalue, list churn rates, complaints, bounces, & unsubscribes are all being significantly reduced post-GDPR," says @GuyHanson CLICK TO TWEET
Other information
How do I subscribe?
You can subscribe to Marketer + Machine in iTunes, here.
Where can I find all episodes?
To see all Marketer + Machine episode archives, click here.
Return Path's resources and links discussed
"Marketer + Machine" can be found on iTunes, Stitcher, SoundCloud and Spotify. If you enjoy our show, we would love it if you would listen, rate, and review.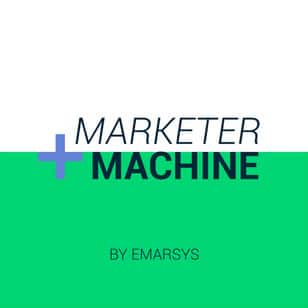 On Marketer + Machine, you will get an in-depth look at the creative, strategic, and innovative ways marketing leaders from around the world are not only acquiring but also retaining customers in today's uber-competitive marketplace.
Listen on your favorite podcast platform:
Proporciona las experiencias omnicanal altamente personalizadas que sus clientes merecen.