Our new series will guide you through some of the best client interviews from Emarsys Revolution — a conference held in London with the brightest minds in marketing to discuss the strategies and tools they use to find success.
As futuristic as some dynamic technology solutions sometimes sound, they're not far off in the distance — they're here now. Marketers are working to understand how they can be leveraged to help understand customers and deliver a great experience.
During these behind-the-scenes, exclusive on-site conversations, you'll learn how marketers are uncovering exciting new possibilities that help scale a human experience to customers and deliver results.
Over the next several weeks, we will be diving into these conversations to help put customer success at the forefront of your marketing strategy and inspire you to understand your customers better in order to deliver an experience that keeps them coming back.
So stay tuned, and be sure you're subscribed to receive updates moving forward.
Other information
How do I subscribe?
You can subscribe to Marketer + Machine in iTunes, here.
Where can I find all episodes?
To see all Marketer + Machine episode archives, click here.
Resources and links discussed
Check out our podcast page to see all of the great episodes from the past 11 months!
"Marketer + Machine" can be found on iTunes, Google Play, Stitcher, SoundCloud and Spotify. If you enjoy our show, we would love it if you would subscribe, rate, and review.
---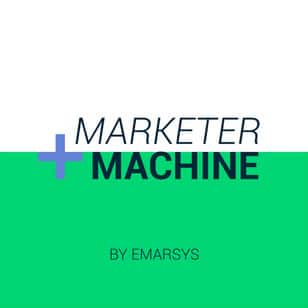 On Marketer + Machine, you will get an in-depth look at the creative, strategic, and innovative ways marketing leaders from around the world are not only acquiring but also retaining customers in today's uber-competitive marketplace.
Listen on your favorite podcast platform:
Proporciona las experiencias omnicanal altamente personalizadas que sus clientes merecen.