The omnichannel customer engagement platform of choice for more than 1,500 companies worldwide.
It's simple. We help ecommerce marketing teams convert more customers, more often at higher value.
Turn first time purchasers into repeat loyal customers
Contorion saw an increase of +34% conversion rate from first-time to second-time buyers following their launch of a truly integrated loyalty program.
Increase active customer revenue through personalized offers & content
Bulk Powders is creating personal 1-to-1 experiences for their 1.5 million customers globally. Through 500 automated unique journeys that result in 70% retention.
Improved customer growth and experience with speed and agility
Puma remained focused on growth through an audience-led approach and remained agile by making implementation changes leading to significant achievements in terms of customer growth and a greater customer experience.
Connect customer data across your digital properties and deliver connected communications
AO.com provides a digital experience that compels customers to return and purchase other electrical items – from coffee machines to mobile phones through dynamic content and post purchases engagement.
Deliver out-of-the-box lifecycle campaigns across multiple channels at scale
Nike HK went from 0 to 10 automations all including personalization and leveraging lifecycle data driving +110% revenue from automated campaigns.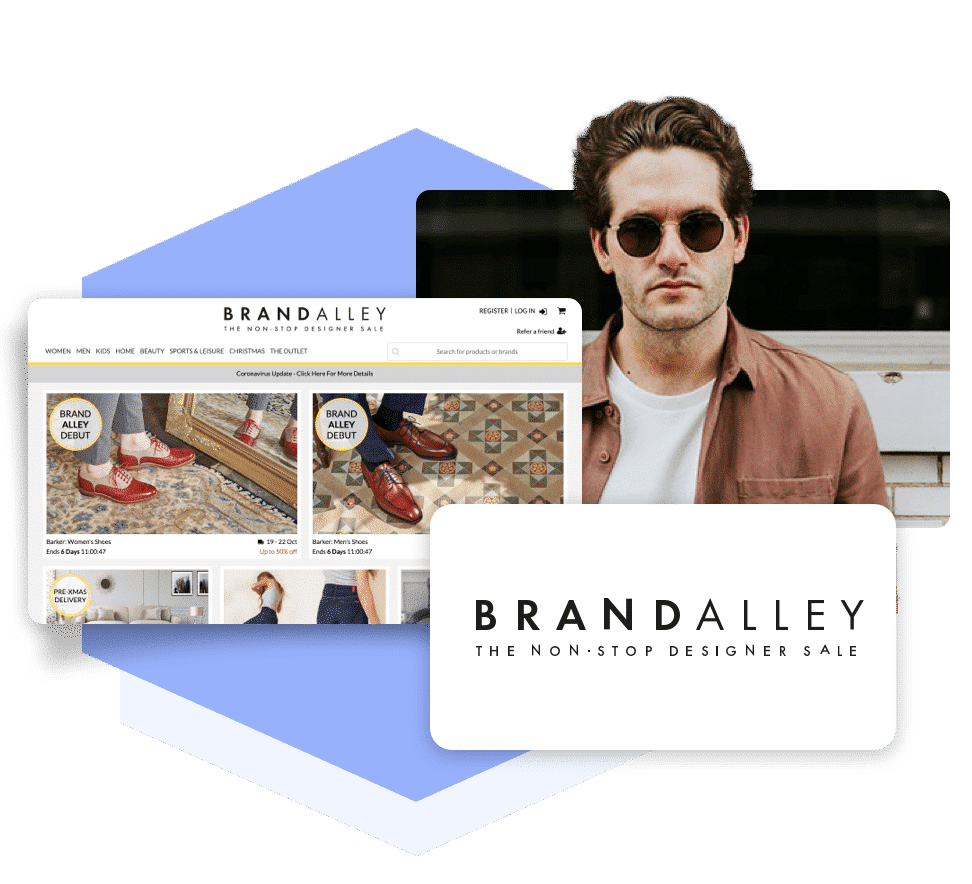 Measure ROI and the impact of all of your marketing activity
Brand Alley almost doubled sales during the pandemic through connecting their customer data to their marketing activity and putting customers at the center of their business.
Choose the market leading technology
Emarsys platform is ranked a leader for personalization, cross-channel campaign management and marketing automation.
Accelerating business outcomes for ecommerce & direct-to-consumer businesses
Learn more about our customer engagement platform
Hear from ecommerce leaders
How does it work?
Activate best practice solutions in a day
1
Strategy
Choose a strategy such as Purchase Frequency, Average Order Value or Customer Lifetime Value.
2
Use Case
See the most effective use cases to help you achieve your chosen strategy.
3
Activate
Activate pre-populated use cases with content, creative, and cross-channel workflows in a matter of clicks.
Crowdsourced strategies
Align business objectives with proven e-commerce customer engagement strategies.
E-Commerce strategies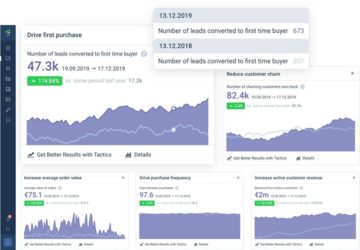 Proven use cases
Predictable, profitable growth using proven use cases.
Explore use cases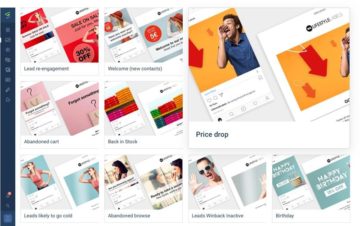 Pre-populated and ready
Accelerate time to value by aligning proven engagement strategies.