Today's guest, Alexandra Simion, Head of Marketing at BrandAlley UK lets us in on some of the ways she and her team put the customer at heart of their marketing efforts – and the role technology plays in it all.
"Implement your #marketing strategy based on how the #customer behaves – it's fine to have #tech on board, but do all w/ the customer at the heart of your business" says @AlexandraSimion CLICK TO TWEET
Show details and highlights
► (1:02) Alexandra's presentation at Emarsys Revolution 2018: being customer-centric
► (2:41) Balancing the marketer and machine
► (3:43) Do testing to find the optimal mix of tech, processes, and people
► (4:54) How BrandAlley is taking advantage of Emarsys' new marketer's platform
► (7:34) Alexandra on the future of marketing: rising customer expectations
"Your #marketingcampaigns, strategies, and so on are only as good as your objectives" says @AlexandraSimion CLICK TO TWEET
BrandAlley puts the customer at the heart of their marketing efforts – they make a conscious decision to do that every single day. Technology has enabled them to do more with their strategy – but they're also focused on balancing technology with the human elements of their marketing efforts.
As they approach their strategies and the tech that helps them execute, they always take time to step back to ask, "is this the right thing for our customers?" You have an opportunity to do the same thing.
Other information
How do I subscribe?
You can subscribe to Marketer + Machine in iTunes, here.
Where can I find all episodes?
To see all Marketer + Machine episode archives, click here.
Resources and links discussed
Alexandra's favorite book, 21 Lessons for the 21st Century
Connect on Twitter, @AlexandraSimion and on LinkedIn
"Marketer + Machine" can be found on iTunes, Google Play, Stitcher, SoundCloud and Spotify. If you enjoy our show, we would love it if you would subscribe, rate, and review.
---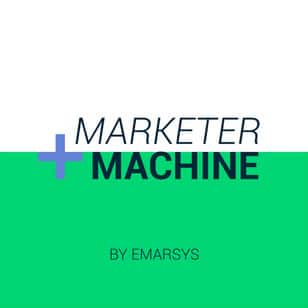 On Marketer + Machine, you will get an in-depth look at the creative, strategic, and innovative ways marketing leaders from around the world are not only acquiring but also retaining customers in today's uber-competitive marketplace.
Listen on your favorite podcast platform:
Liefern Sie die vorhersagbaren und profitablen Geschäftsergebnisse, die ihr Unternehmen erwartet.