Marketer-friendly Artificial Intelligence
Integrates AI and predictive analytics with marketing execution to scale 1:1 personalization and
continuously optimize business results.
AI highlights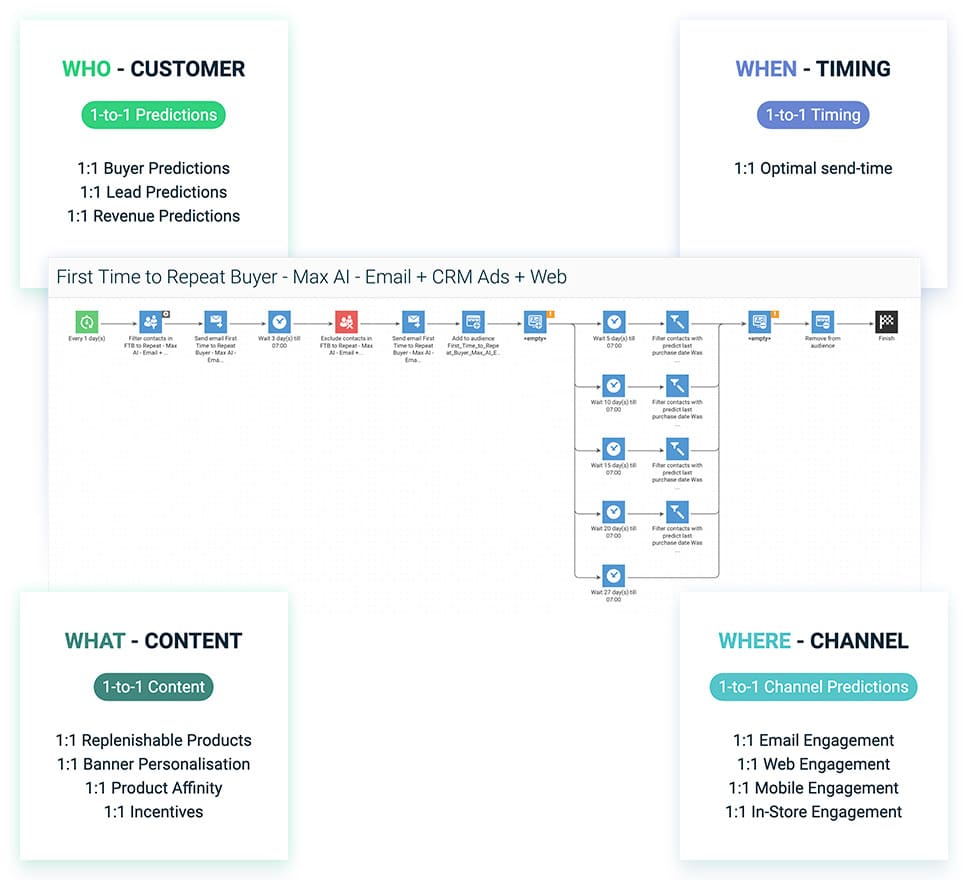 Realize untapped revenue with Predictive Marketing
Predictive analytics learns customer behavior by factoring in every action — or lack of action — to determine when and how to preempt their next move. Accurately predict when customers are about to churn, become inactive, or intend to make a purchase, and engage with them to maximize their value to your brand.
Instantly deployed marketing Tactics
Leverage built-in turnkey tactics — use cases developed from industry-specific knowledge. Paired with AI optimization, Tactics help create sophisticated campaigns that are ready to activate with a few clicks. AI-driven segmentation, content selection, channel execution, and timing are at the heart of delivering true 1-to-1 personalization, resulting in incremental revenue growth within days.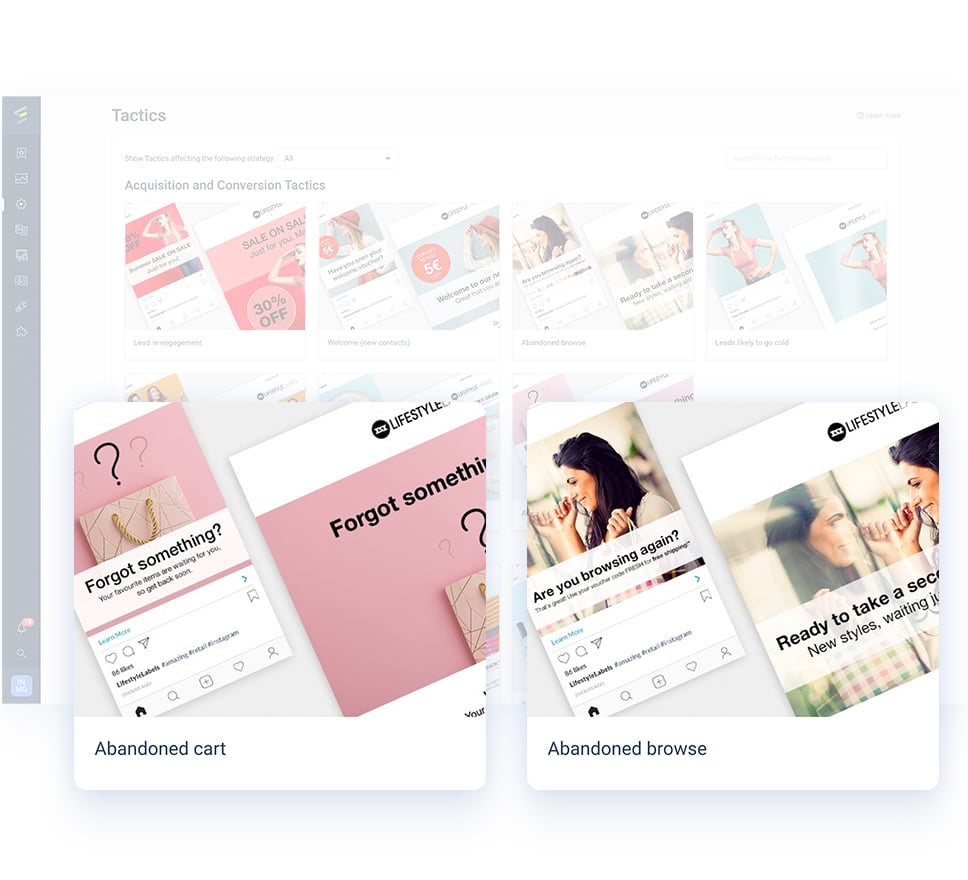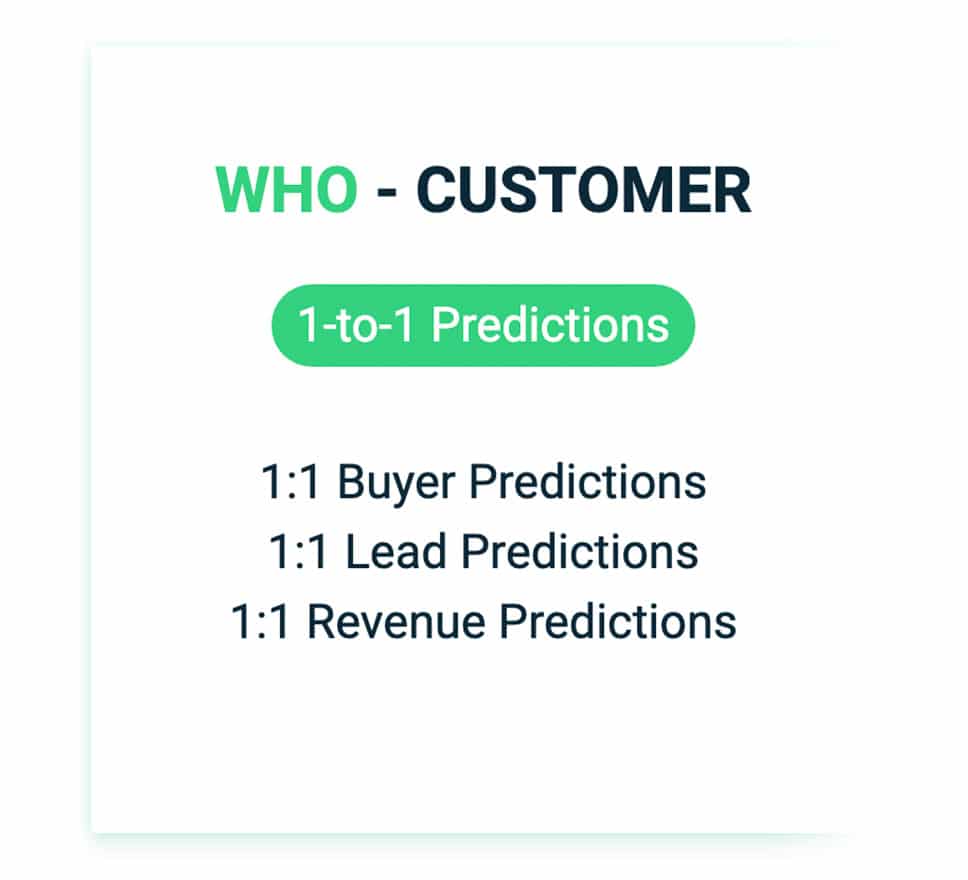 AI Targeting: Who
Predict each customer's probability to take an action and combine it with revenue predictions to create relevant targeting. Scale personalization across use cases and deliver pinpoint accuracy, differentiating treatment based on specific segments (e.g., contacts defecting after 30 days or 90 days).
AI Content: What
Match the best content for each customer with product recommendations or incentive recommendations and maximize results while improving cost-efficiency — all with minimal manual effort.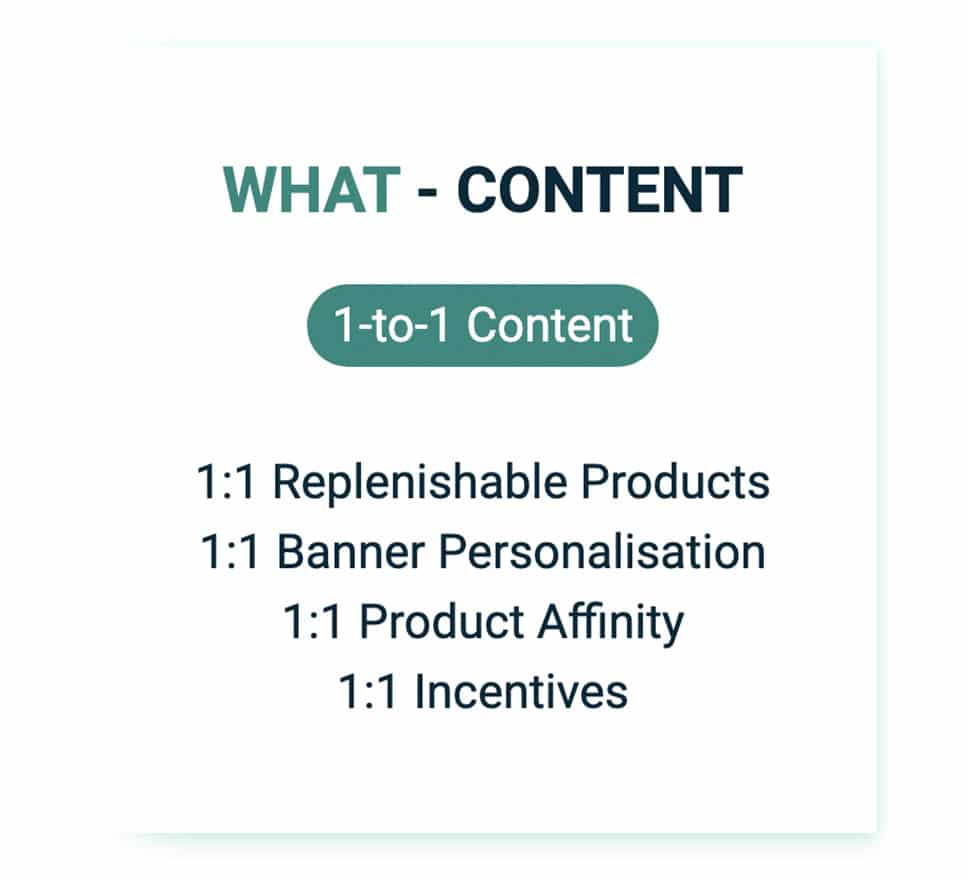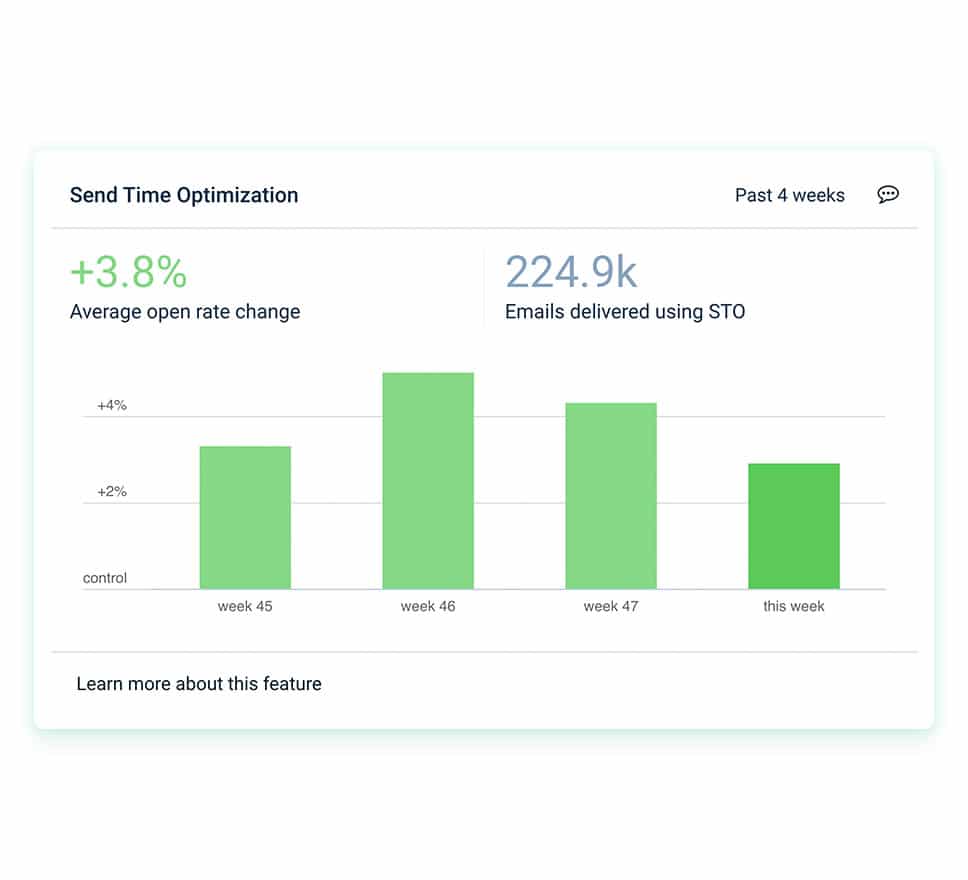 AI Timing: When
Send Time Optimization keeps up with the ever-changing habits of consumers by constantly analyzing each contact's behavior and experimenting by sending content to them.
With built-in value-uplift measurements based on control groups, the AI platform not only demonstrates the value added to the business, but also gives marketing teams deep insights into customer behavior.
AI Engagement: Where
Show customers that you understand what makes them tick by automatically serving up content on their preferred channel to minimize channel fatigue. Maximize engagement and results while building brand loyalty.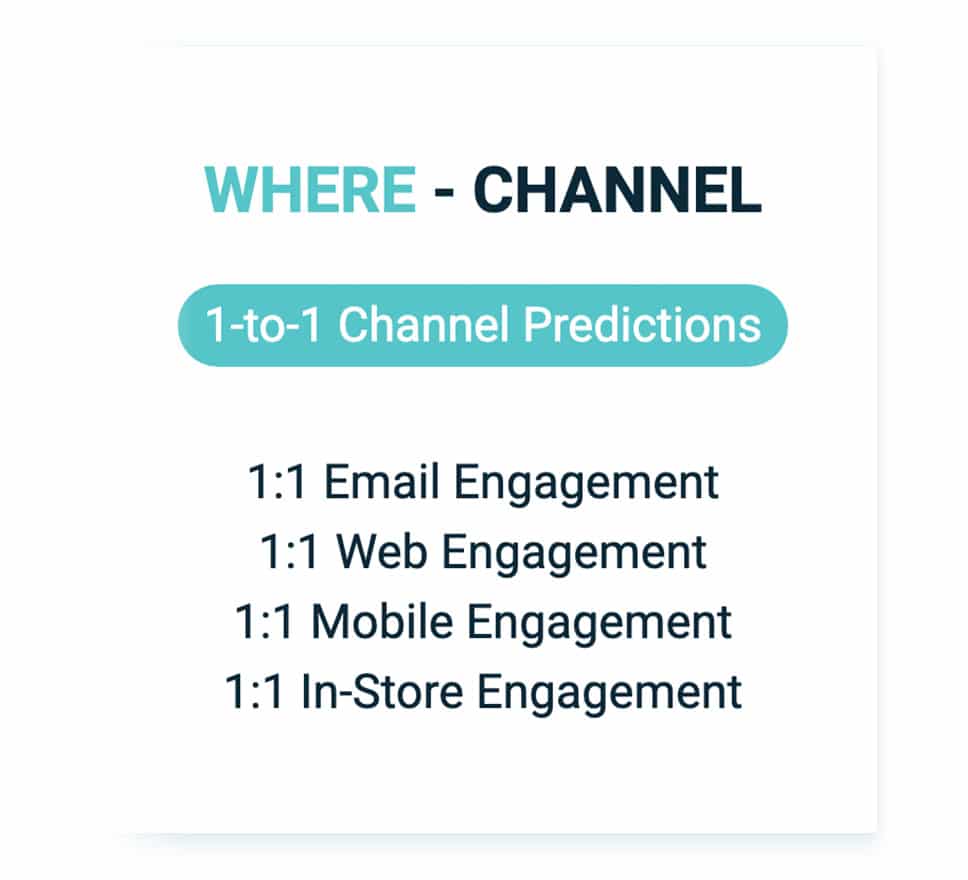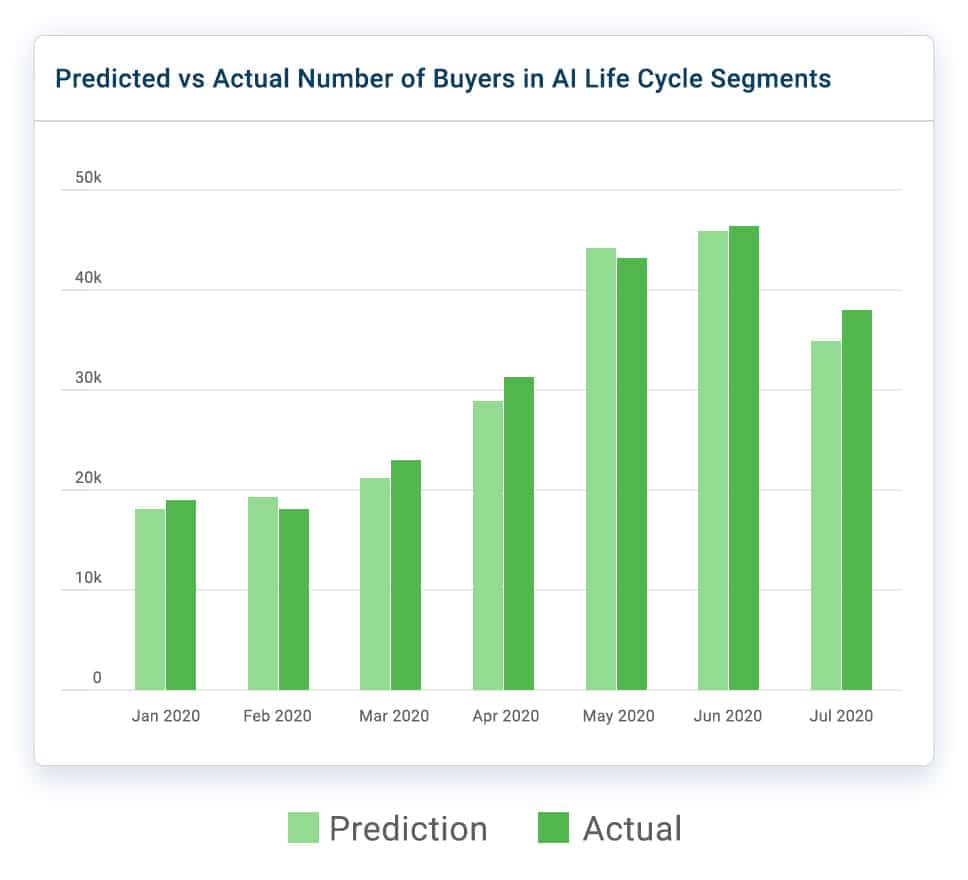 Predictive analytics
Emarsys AI lets you monitor the performance of predictive algorithms over time and compare them to actual results. Predictive revenue dashboards enable data-driven planning of future campaigns, and revenue predictions analytics provide insight on which segments are likely to perform. Compare your predictions against industry benchmarks and uncover anticipated revenue targets.
Platform key capabilities
Our Satisfied Customers Include