Studies show that it's 5x easier to retain a customer than acquire a new one and that loyal customers spend 67% more on products and services than new customers.
So a loyalty program is very helpful to keep customers coming back. But where do you start? What are some examples of loyalty programs? Glad you asked.
Company Examples
To gain some inspiration, we scoured the web for you to find 20 retail brands with the best customer loyalty programs.
Starbucks

It pays to be a member — a free drink on your birthday, free in-store refills on coffee and tea. After 50 stars, you get a free bakery item… the rewards list goes on.
The Starbucks Rewards program also provides convenience. Customers can skip the line and order their personalized beverage before getting to the store.
Reebok
Reebok has an alternative approach, and one that may cost the brand less money than a gift-based rewards plan. Reebok provides VIP experiences, training and wellness programs, partner rewards, and much more.
Members gain points for every interaction and transaction. As points accumulate so do the value of the rewards, even going as far as providing access to partner events and product releases.
Moosejaw
Some retailers aren't this generous, but the Moosejaw Rewards Program gives members 10% back on full-priced items, and the option to earn up to an additional 40% back on special offers.
Dick's Sporting Goods
The ScoreCard from Dick's Sporting Goods is a point-based loyalty program. What's even better is members can earn points not only in Dick's Sporting Goods but also at Golf Galaxy and Field and Stream.
Disney
Disney teamed up with partners Regal, Fandango, and Atom to give Disney Movie Insider members points for purchasing movie tickets. Members receive special content and can redeem rewards for exclusive experiences such as the Walt Disney Studios Gold Private Tour.
DSW

DSW VIP is a point-based loyalty program that gives members free shipping on every purchase, additional points for donating gently used shoes to someone in need, and even additional points for providing a birthday or buying online and picking items up in-store. The loyalty program has three tiers and provides enticing offers the more a member spends.
Lancôme
Lancôme makes it easy to rack up points with their tiered loyalty program. For every dollar spent, members earn 10 points. If a member connects with Lancôme on social media, they get 50 points. If a member shares more about themselves with Lancôme, they get 100 points. Based on their tiered status, members can receive early access to products, a ShopRunner membership, invitations to Lancôme parties, events, and more.
Baskin-Robbins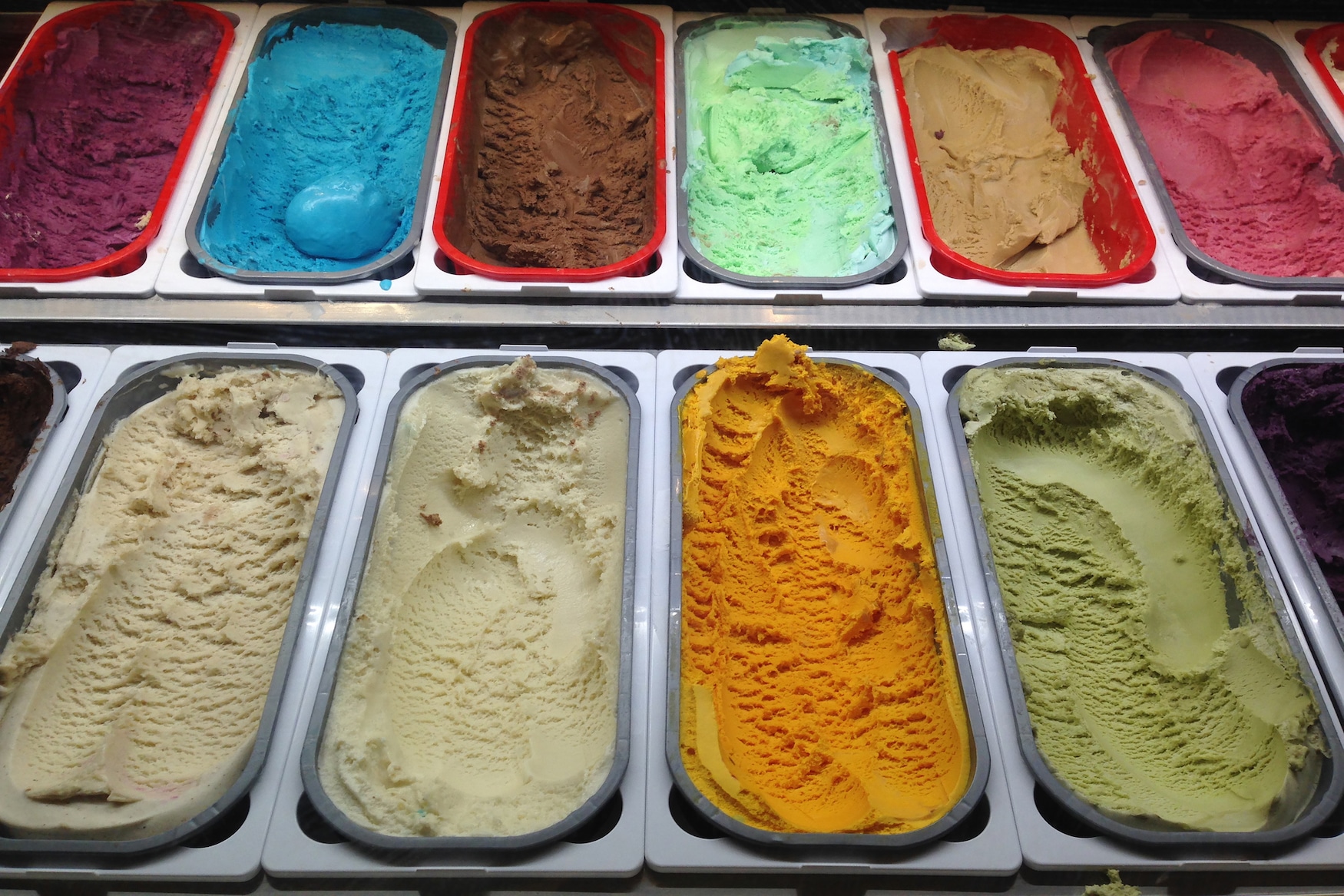 Just for signing up to their loyalty program, Baskin-Robbins gives out a free scoop of ice cream. They're mobile-friendly and members can pay with their phones, view the latest flavors, and even order customizable ice cream cakes.
REI
As a co-op, the $20 lifetime REI membership provides members with special sales, offers, discounts on rental and services, and best of all, 10% off all purchases (given back in the form of an annual dividend).
IKEA
Want a free cup of coffee or tea? The IKEA Family rewards program entitles you to a free hot beverage, a thank-you surprise, and special prices on select products and meals. Once a member purchases read-to-assemble furniture, they automatically receive IKEA's Oops-assurance. If a member accidentally breaks something during assembly, IKEA exchanges it for free.
Nordstrom
The Nordy Club by Nordstrom provides members with a variety of benefits, including double-point days, an in-home stylist, access to special events, curbside pickup, and much more. The more a member spends, the better the benefits they receive.
Kroger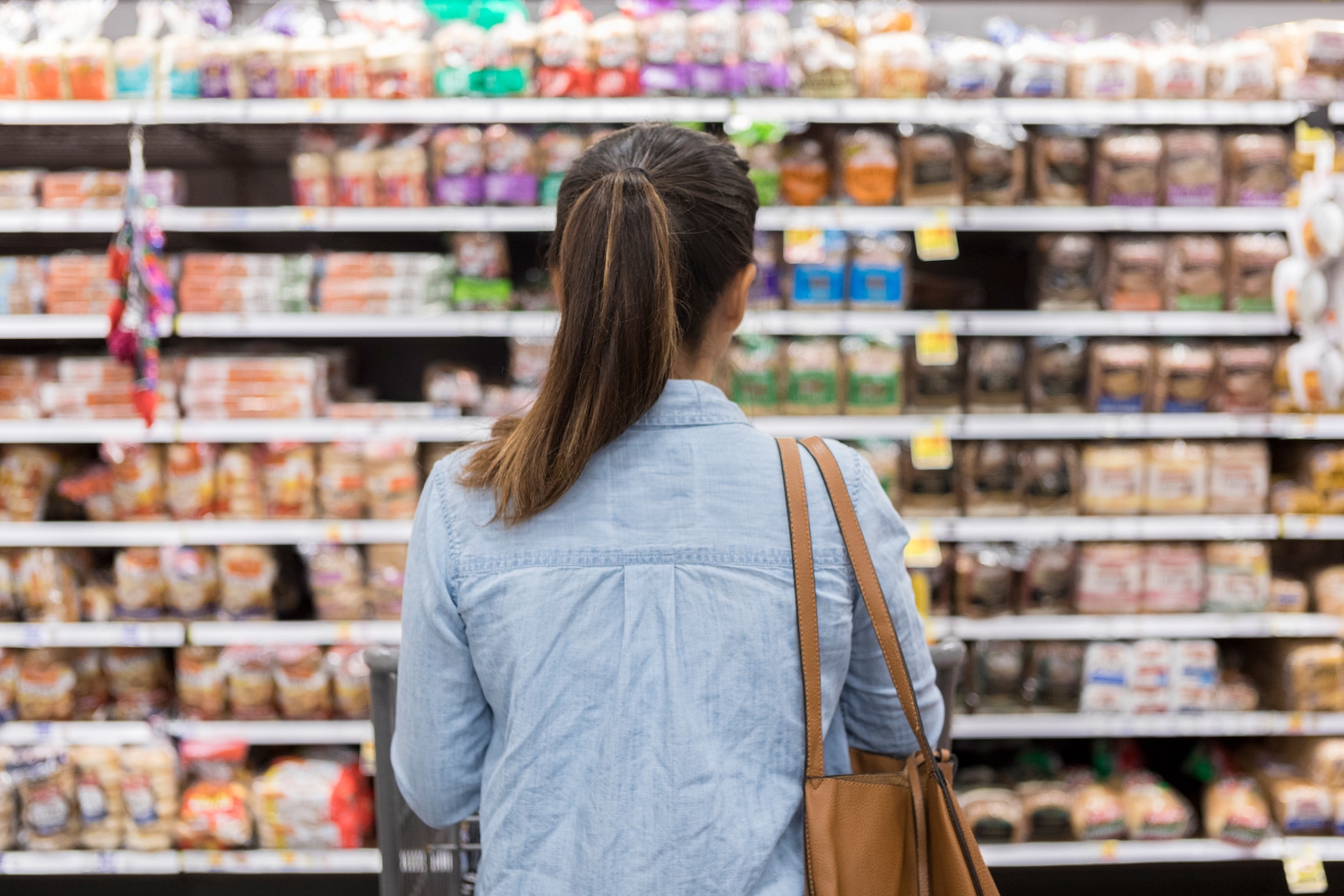 Loyalty members can load digital coupons to their Shopper's Card on the Kroger mobile app. Members get exclusive savings, promotions, bonus rewards, personalized offers, and points to redeem for fuel. The mobile app will even display the aisle location of their favorite products.
Bed Bath & Beyond
BEYOND+ members get 20% off an entire purchase for the whole year, plus free shipping, and 50% off design services. The membership fee is $29 a year.
Advance Auto Parts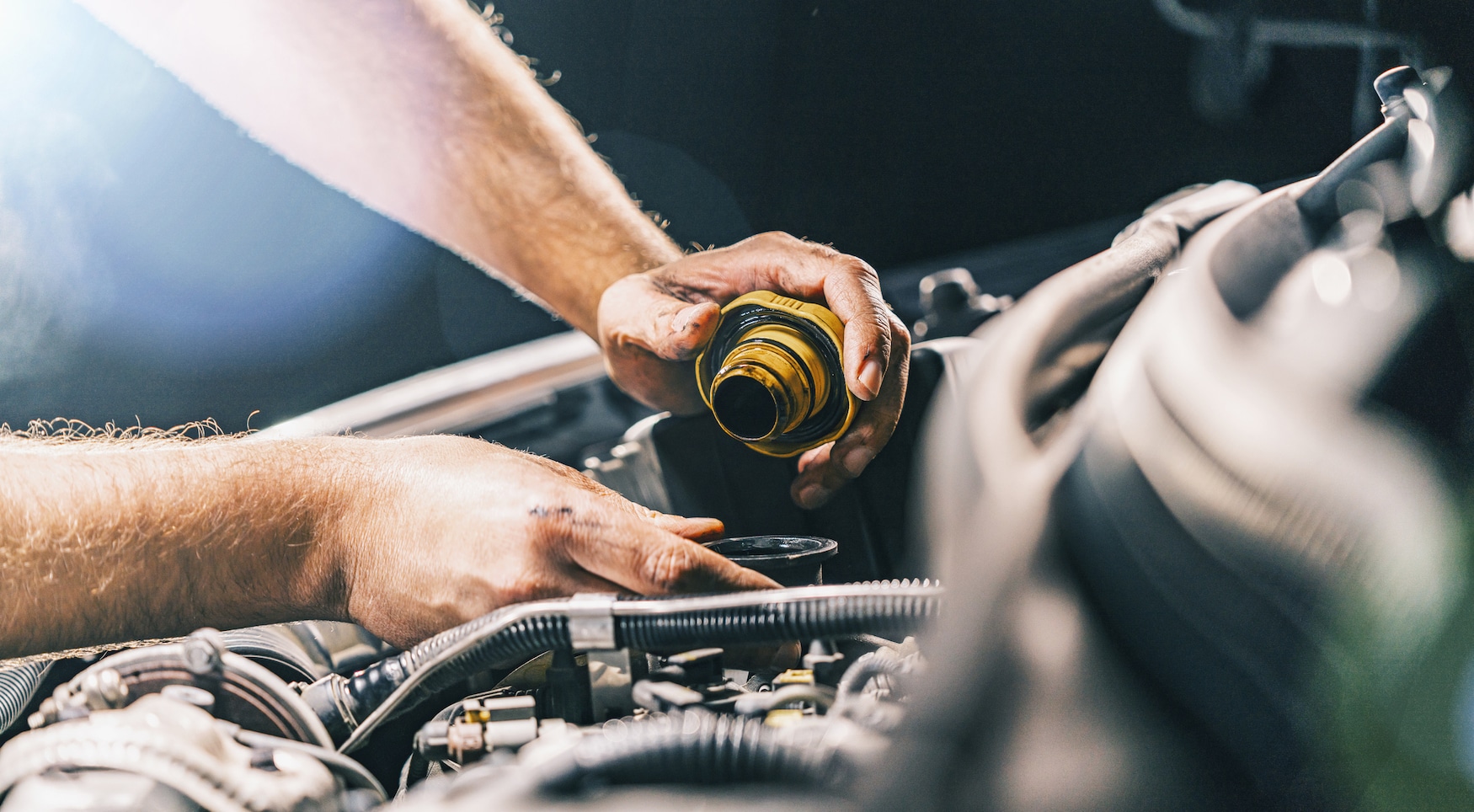 Although it's mostly a point-based loyalty program, Speed Perks goes above and beyond other retailers by handing out a VIP storefront parking space to top loyalty members. Members get access to product samples, exclusive events and experiences, and ten points for every dollar spent.
Kohls
Members of Kohls' YES2YOU Rewards program get points for every dollar they spend and special rewards the first of every month. But members can't wait long to spend their points as they expire in 30 days.
Target
Die-hard Target shoppers (you know who you are) save 5% on everything with the RedCard. Target even partnered with Starbucks to give RedCard holders 5% off any in-store Starbucks location.
The RedCard doles out exclusive offers, free two-day shipping, and an extra 30 days to return or exchange items.
Office Depot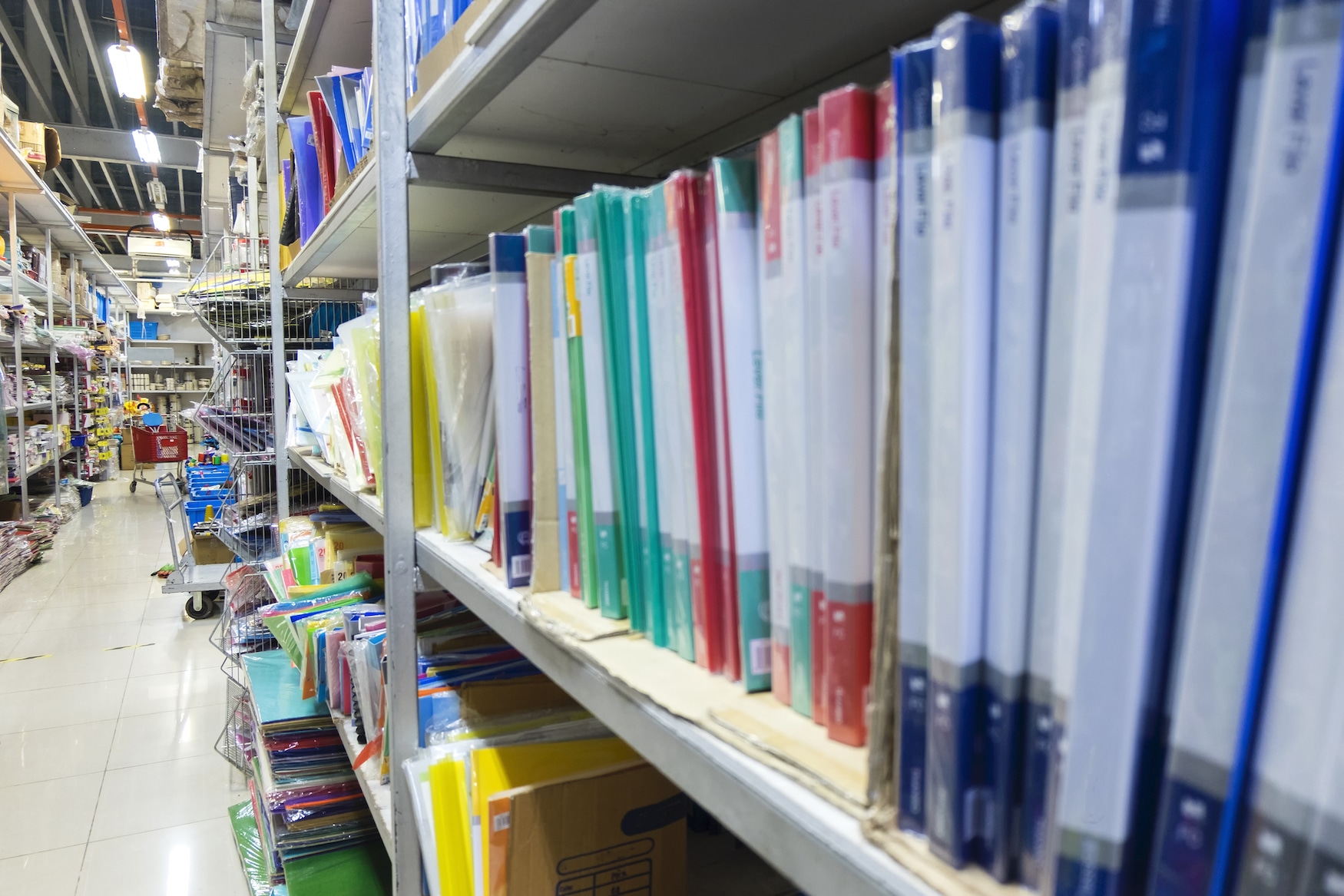 The Office Depot rewards program is a no-brainer. Members get 2% back in rewards on a variety of items. They also receive rewards for providing online reviews and for recycling products. Plus, they have access to special in-store offers.
PetSmart
Love your pet? Of course you do. PetSmart Treats members receive a surprise on the birthday of their pet, plus they earn points on purchases and services such as grooming, training, and for donating to PetSmart Charities®.
Williams Sonoma
Williams Sonoma's loyalty program, The Key, also works across their family of brands. Members can quickly rack up points and earn 3% back across Pottery Barn, West Elm, and Mark and Graham.
Walgreens

Walgreens is mobile-friendly. With the mobile app members can refill prescriptions, clip coupons, track rewards, video chat with a live doctor, and use Apple Pay or Google Wallet to store the loyalty reward card and pay at checkout.
Want to increase your customer lifetime value by 306%? Find out more in the Customer Loyalty Whitepaper.
How To Create Your own Loyalty Program
Creating loyalty goes beyond creating a membership program. At the heart of your company is service. Every interaction with your customer should be as positive as possible.
Craft Something Unique
Many companies provide a point-based loyalty program: the more a customer spends, the more points they accrue.
If you can offer something unique, something a little different than your competition, you may gain the competitive edge.
Here are some companies that offer a unique loyalty program:
Reebok — access to partner events, product releases, wellness programs, partner rewards, and more.
Advance Auto Parts — one benefit that stands out is VIP customers get their own parking spot.
Nordstrom — free basic alterations for members, access to special events, curbside pickup, an in-home stylist, and more.
IKEA — free in-store beverage and Oops-assurance with purchase of read-to-assemble furniture.
Be sure the loyalty program experience feels as personal as possible as customers appreciate it when you pay attention to them.
The good news is you can quickly set up your loyalty program with the Emarsys Loyalty module. The module contains several pre-built tactics you can use right away to offer various rewards to customers.
Make It Mobile-Friendly
Most of the time I forget to put a loyalty card in my wallet, and I'm not a fan of standing in front of a line of people shouting my phone number at the cashier so they can apply my purchase to my rewards membership.
The best way to enable members to keep their reward card on them at all times? Go mobile.
Companies approach this a couple different ways.
A company enables a customer to add their loyalty card to Google Wallet and/or Apple Pay. A customer simply places their phone near the credit card reader and the loyalty reward card information is collected.
A customer opens the company's mobile app and provides a unique code the store cashier scans at checkout.
If you can create a seamless experience by leveraging Google Wallet and/or Apple Pay, then do so. Customers won't have to fumble around with their phone to open your app and then select their rewards card for the cashier to scan.
Gain Feedback
If something isn't working, then make it work. To make improvements, ask customers for feedback so they can share with you their experience of your company.
Final Thoughts
Maybe your head is spinning with new ideas for a loyalty program. Great! Where do you begin?
Well, the most important source is your front-line employees… those interacting with customers daily. If these employees are happy, they'll provide great customer service and your customers will come back.
Even if your company created the most amazing loyalty rewards program in the world, but treated customers poorly, they'll go elsewhere.
Once you're ready to set up your loyalty program, use the Emarsys Loyalty module and the ready-to-activate tactics built into the platform to launch your program.
Handpicked Related Content:
Did you know that just a small change in customer loyalty can have a major impact on your bottom line? Find out more in the Customer Loyalty Whitepaper.