Perhaps now more than ever, CMOs and marketing leaders are getting lost in the cacophony of hype around first-party data.
This data — they're told — is pure gold when it comes to marketing. The manner in which they engage customers going forward (and whether or not their brand will successfully make the transition to omnichannel, which is imminent for the retail industry), may very well depend on how they leverage this precious asset.
The implications of this can be quite intimidating.
To help navigate the hype, the American Marketing Association recently hosted a CMO webinar to explore how brands are leveraging first-party data to drive engaging customer experiences and business outcomes. In the webinar, we hear from:
Leandi McMurphy, Director of Marketing for outdoor grill brand Char-Broil
Charlie Cole, Chief Executive Officer of FTD, a leading floral retailer with subsidiary brands like ProFlorist
Alex Timlin, SVP of Verticals at Emarsys.
These guest speakers share knowledge on how brands can best approach first-party data to create better experiences for customers, and ultimately, better results for the business.
Check out these four key takeaways from the webinar. They may permanently alter the way you think about first-party customer data and how your brand should leverage it to increase customer engagement.
1. Successful Brands Embrace Consumer-Led Marketing
Traditional customer communication was something like this: You had a list of your customers, you created a coordinated marketing message, and you blasted that message out to those customers across a certain number of channels. You would measure the direct response, and that would tell you something about the efficacy of your efforts.
But customer expectations (and customer behavior) have changed.
"If we're looking at the average marketer and the average piece of technology they've got right now, it's almost impossible to make sure that a customer goes to where you want them to go. Customers are fragmented in terms of where they spend their time and how they interact with your brand… Our customers are everywhere, but they're very, very demanding, and they're expecting a really personalized and really informative experience at all [the] different touchpoints."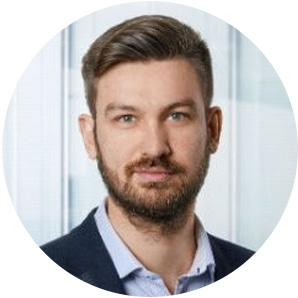 Alex Timlin
SVP of Verticals, Emarsys
What consumers expect from a brand's communications, and where they expect and want that engagement to occur (traditional channels, web, social media, etc.,) has necessitated and therefore driven the rapid emergence of new marketing technologies.
Now, to secure the loyalty of their current customers and win new ones, the marketer must be more savvy, more deliberate, and most importantly, more personalized with their approach.
"[Most marketers] are familiar with the idea of wanting to grow and retain customers and retain their loyalty. But what we do find is that customer data has to be tied to marketing execution."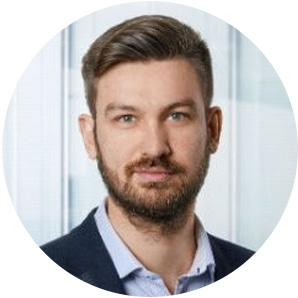 Alex Timlin
SVP of Verticals, Emarsys
A human- or customer-first perspective should inform the way you act on your data and the marketing use cases you execute. A good rule of thumb: If you were in the customer's shoes, what kind of engagement would you like to receive from the brand? Being mindful of the messages you're sending to customers is especially pertinent in the wake of COVID-19.
Be sensitive to the current situation, and make sure that, if you have a message, make sure it's relevant to consumers during this time frame. This is where the human-first marketing element is so important.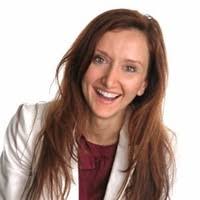 Leandi McMurphy
Director of Marketing, Char-Broil

CMO Webinar | How Brands are Leveraging First-Party Data to Drive Engaging Customer Experiences and Business Outcomes
2. First Create a Business Case, Then Focus on Your Data
"So many people pursue data for data's sake… [create] a business case first, or more importantly, identify the problems you want to solve, and then decide what your data infrastructure should be."


Charlie Cole
CEO, FTD
Before you get too focused on data, it's important to create a business case that's winnable. How do you intend to use data in order to achieve better business outcomes for your organization?
Is the aim to generate more value from the customers you already have (so you don't have to spend money acquiring new ones)? Are you looking to increase engagement and drive revenue without having to send even more emails (through better targeting, segmentation, and personalization)? Brands that succeed will decide on their end goal, and figure out how first-party data will aid them in achieving it.
"Start with an easy win, look at your data [and] identify a way that you can use that data and create predictable business outcomes… [Create] business cases in an area that you know very well from a tactical perspective, and then use data to bring it to the next level."


Charlie Cole
CEO, FTD
3. When Pitching the Business Value of First-Party Data to Stakeholders, Be Practical in Your Approach
Some may tell you to invest in marketing technology now to help you pursue and consolidate data, even without a specific business goal or outcome in mind, because it's more important to simply have the data. You can always figure out how to leverage it later. Not only does this pursuit risk your time and resources, but it's much less likely to hold water with your C-level leadership.
"If you're going to be able to take a business case and sell that [to] upper management… you're going to have to have very clear and actionable items for how you can leverage the data and how it's actually going to impact the business in a positive way. Especially if you're sitting in front of a CFO, because they will always want to know the actual ROI from that."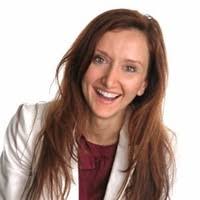 Leandi McMurphy
Director of Marketing, Char-Broil
It's important to consider that, while the marketer in you may leap at the notion of having more and more first-party data, your CFO may raise an eyebrow at the idea of investing in more three-letter-acronym tech to capture, organize, and potentiate this data if it doesn't align with a bottom-line business result in an immediate, obvious way.
"If you look at what each business is trying to achieve, they're trying to be able to engage their customers more, to be able to at the end of the day drive more sales. That is something we can all find a good anchor point in. So always start with that specifically."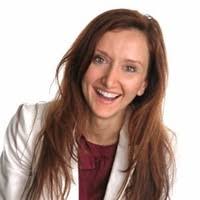 Leandi McMurphy
Director of Marketing, Char-Broil
Successful brands know how their customer engagement platform will serve their overall business objectives of increasing sales and driving revenue.
4. Successful Brand Marketers Use Data Wisely (and Avoid Unnecessary Complications)
As the lines between online and offline retail blur, the way that customers come to know and engage with your brand changes, which impacts your customer lifecycle, lifetime value, and data.
Now, customers interact with a brand at various stages and points over time across increasingly fragmented channels. Brands can end up with a scattered wealth of behavioral, identity, purchase, and product data. The brands that are most successful with leveraging their data understand that it's important to bring these disparate sources together in a single, coherent view of a customer, and then use the data wisely.
"Even with a fragmented data set, if you can think from a consumer's point of view, you can do some special things."


Charlie Cole
CEO, FTD
With access to this kind of data, there's a potential of becoming too hyper-focused on maximizing the data, and then losing sight of your long-term marketing goals, the company's overall goals, or even the consumer's relationship to your brand. Aim for balance and judiciousness in your use of data, avoid unnecessary complexity, and remember the organization's broader business goals.
"My keyword for 2020 is balance, and especially in marketing… [Being] hyper-focused [on] data can often create a scenario where you lose sight of the larger audience opportunity, the scale that you need to drive the amount of sales that you need, and simply create complexity for complexity's sake."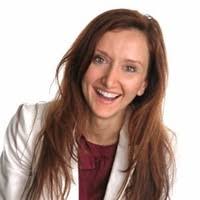 Leandi McMurphy
Director of Marketing

Discover How Leading Brands Use First-Party Data to Deliver 1:1 Customer Experiences and Accelerate Business Outcomes
What Will First-Party Data Do for Your Brand?
Now is the time to think deeply about what opportunities customer data will afford you and your brand, why it's business-critical (when used correctly), and how you will make a business case for leveraging it responsibly to achieve better business outcomes.
Those who attended the webinar know these 4 takeaways were just the tip of the iceberg — there were many more powerful insights that could be gleaned from the full presentation.
If you weren't able to join the webinar, but would like to learn more, no problem. You can access the full webinar recording in its entirety here.
Handpicked Related Content: