If you haven't heard, we recently announced our new tech partnership with Google Cloud — one that will ensure we're providing our clients with the best in AI marketing and enable our client brands to take advantage of better real-time predictions using AI.
In support of this announcement, we've already explored how Google's AI applications are helping brands and marketers. Now let's check out some of the ways Google's AI work extends deep into the consumer realm.
Google's AI Application in the Consumer Realm
Here are a few of the key areas where Google is using intelligent machines to create a better CX.
1. Language Processing, Speech Recognition, and Facial Recognition
Google Assistant is built with deep neural networks specifically to dissect verbal commands and inquiries.
Translation services was recently moved to Google Brain, putting it under the roof that language and speech recognition reside. Now, these technologies are housed under a deep learning project called Google Neural Machine Translation.
Google Voice is growing enormously in popularity, as one-third of American mobile phone and tablet users ask Google questions. Two years ago, the "failure" rate was about 1/4 – today it's less than 8%, so voice search is becoming increasingly more accurate and therefore more effective.
It's also providing an invaluable database of information: every voice search made is recorded and saved onto Google's servers so they can better understand how people are searching. If you opt in, these can be included in a repository of clips used to teach the machines.
Facial recognition capabilities are increasing as well.
Debates over facial recognition have intensified over the last few weeks as big tech, government, and consumers all vye to have their best interests considered when it comes to an arguably invasive technology like facial recognition
"Across the world, law enforcement and private enterprises are increasingly using facial recognition to identify people in public spaces. While proponents argue that the technology helps solve crimes, critics say its unchecked adoption undermines civil liberties and leads to increased discrimination due to algorithmic bias." – The Verge
But the fact remains that the technology itself is a major leap forward for AI and our ability to make machines smart.
Google has spearheaded one of the world's most accurate facial recognition systems. This software and matching tools use AI to accurately recognize human faces and pets/animals for photos on Cloud.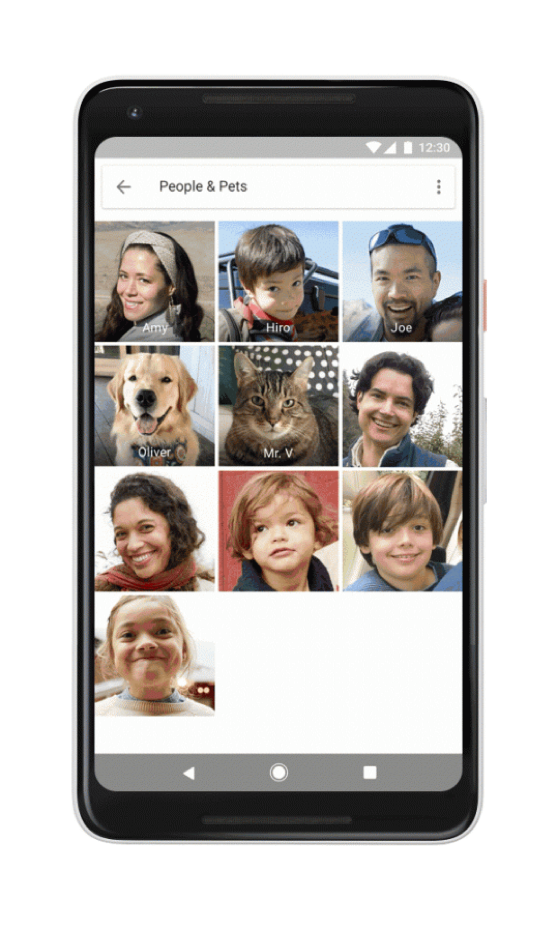 Depending on the application, the ability of computers to recognize and tag individuals' faces is truly quite remarkable — and with time, regardless of how the moral and ethical debates pan out, facial recognition technology will most assuredly improve for CX.
2. Better Voice Search and Video Recommendations
Machine learning algorithms use sentiment analysis and semantic search to understand the emotion and desire behind searcher intent. A good percentage of verbal search queries are being filtered and analyzed by Google RankBrain.
Again, the overlap between company-customer application is present, here. Brands can make inferences about what users want, along with which results to display in search results for an ultra-personalized experience.
How can marketers take advantage of voice search to enhance brand visibility? SEO wiz Andy Crestodina of Orbit Media Studios summarizes:
Not only are voice search results getting better, but video recommendations, notably with YouTube, are improving as well.
If Google and Facebook are in an unofficial arms race to capture the mindshare of today's digital consumer, YouTube is basically Google's primary engagement platform to compete on that front (in terms of duration-of-use and potential for "content binging").
Video recommendations and next-up videos run on a deep learning platform, Google Brain, based on user preferences, viewing habits, and history. Here's the decisioning path that YouTube's algorithm uses: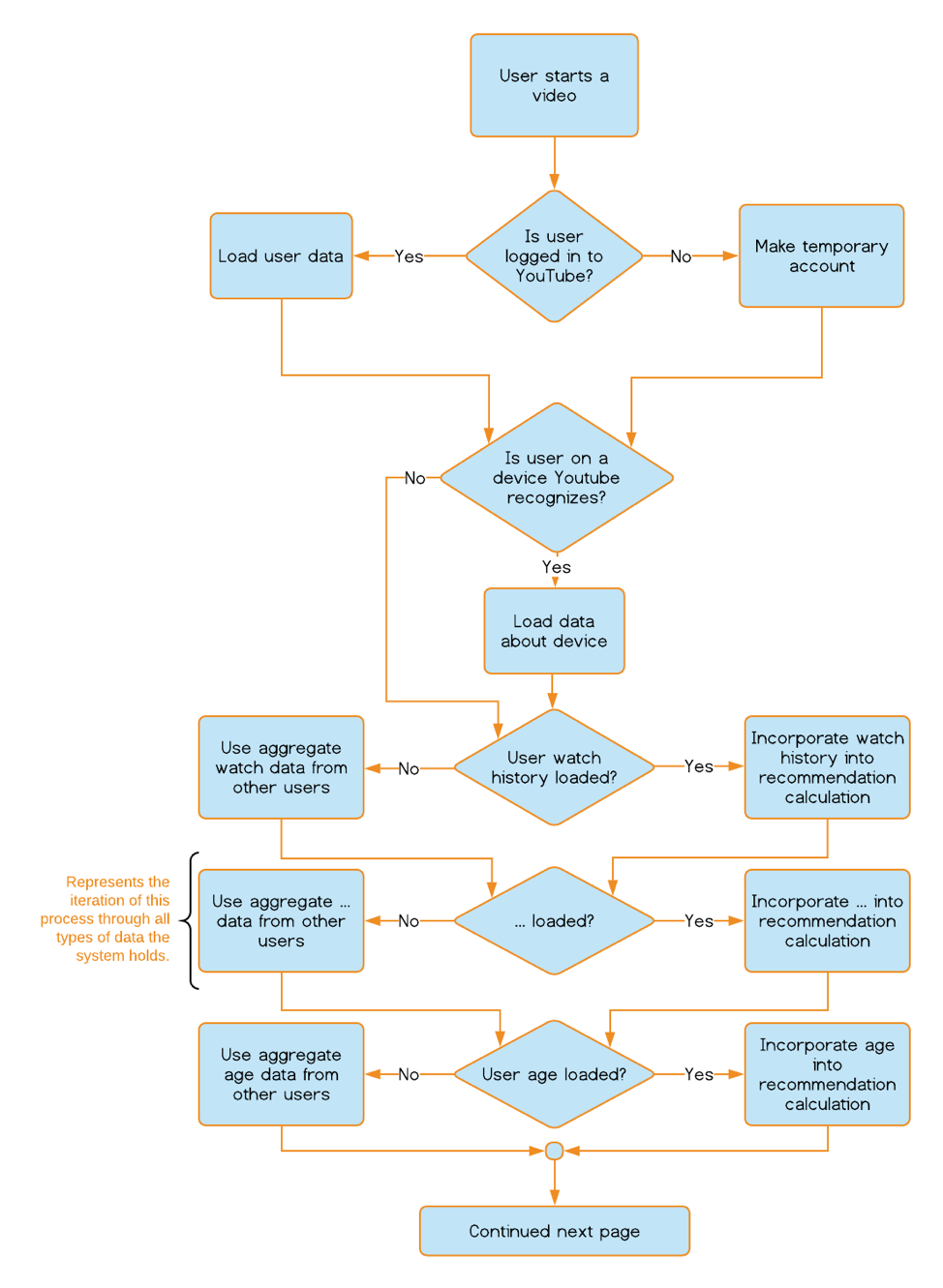 If you continue getting lost down the YouTube rabbit hole, it likely has something to do with the way the platform's AI-driven video recommendation algorithm is programmed to give you super personalized content wherever you are.
3. Google Home
Call it home automation, the connected household, or just the IoT — the idea of a connected home, or smart home, has begun to come into shape the last several years. And Google's "Helpful Home" is the brand's latest concocted "campaign" of devices, apps, and products to get it closer to actually creating a fully-automated household.
Four years ago, Google CEO Sundar Pichai imagined that AI would continue to improve — along with the then-new Google Assistant… to a point where we could embrace "an individual Google" for every single person. He imagined a time where Google could be anywhere and everywhere someone needed, especially in their home.
With Google Assistant at the helm, the brand announced in 2019 several other technologies — like Nest — that add to the user's living experience by enhancing overall connectivity.
Though they followed suit from Amazon (Alexa and Echo), Google Home is making a strong case for the most utilitarian in-home assistant on the market. It uses AI to play music, call friends, answer questions, and control your home.
Conclusion
Google, the world's foremost pioneer in AI innovation has, as of this year, developed a model that can better predict precipitation and weather patterns than meteorologists. Granted, maybe that isn't saying much, considering the inconsistency of many weathermen. But it's another shining example of how AI innovation will have a direct impact on our daily lives.
Data scientists and artificial intelligence engineers at Google are busy finding the next innovative ways to incorporate intelligent systems not just to predict rain, but across a myriad of use cases – they're close to building a system that will better detect and diagnose breast cancer in patients than can a human doctor.
We continue to see Google's team innovating in ways that have a profound, helpful impact on humanity. It's happening in the business world. It's happening in the consumer realm. And it's happening all throughout our shared global reality.
We look forward to our continued newfound partnership and ongoing collaboration with Google on AI marketing innovation.
Handpicked Related Content:
➤ Emarsys' recent partnership with Google will allow marketers to respond instantly to customer behavior as we can now provide real-time predictions on 1.4+ billion people. Learn more from our Head of Data, Levente Otti, in his recent case study interview with Google.
Artificial intelligence adoption is on the rise… are you in?